Discover more from Femstreet
Femstreet is a media platform amplifying female voices, accelerating their success and creating a culture of empowerment - where women lead, shape, and fund the future.
Over 19,000 subscribers
Femstreet Issue No. 56 - Weekly Newsletter on Women in Tech, Entrepreneurship and Diversity in Venture Capital

Issue #56
Your Weekly Newsletter on Women in Tech, Entrepreneurship and Diversity in Venture Capital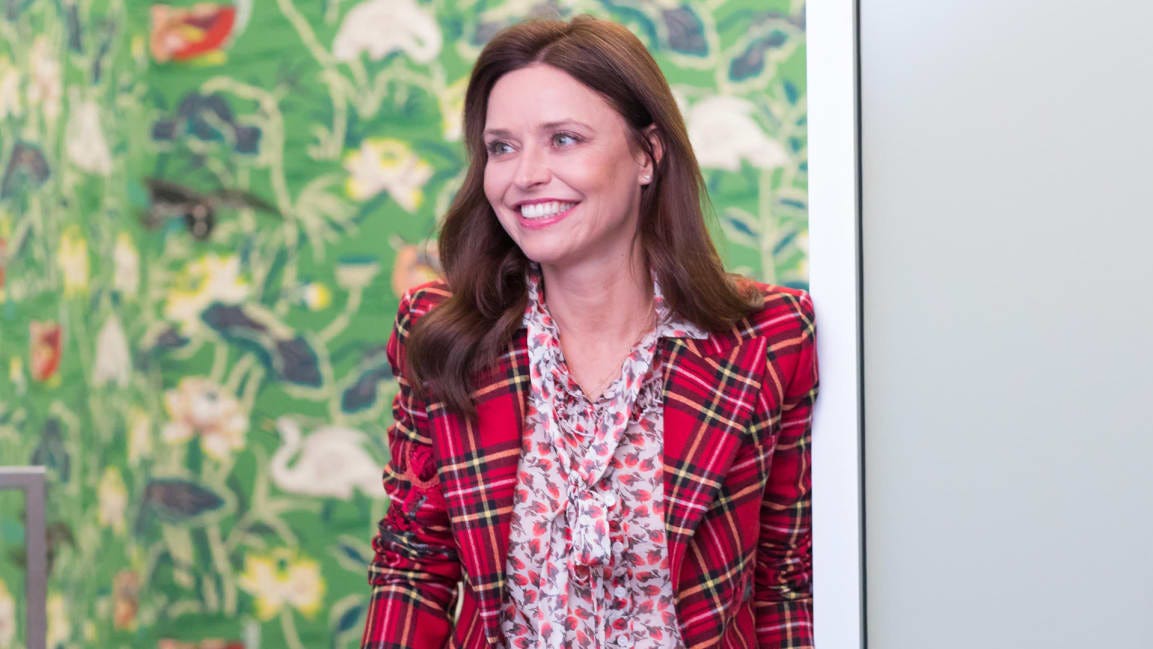 This is issue No. 56. The last issue had a 61% open rate (Whoop whoop!) and the top two articles were:
Insights

From the Investor

I doubt that you've missed the news: The VC behind Warby Parker, Glossier, and Jet.com has raised a new $360 million fund. Yep, Kirsten's got 360,000,000 new reasons to be smiling. Kirsten Green spoke exclusively with Fast Company about the evolving startup landscape, and where and how she plans to invest.

Founded by the investors Laura Nelson and Jonathan Nelson, the Hack Fund will use crypto to give startups early liquidity. With blockchain-based stock certificates investors can buy shares that can be bought and sold instantly while company performance drives the value up or down.

Many of the D2C brands are planning to substantially scale their retail presence. They see these stores as community gathering places and their Interior design is optimized for social media. Justine and Olivia Moore, Investors at CRV share more observations on How (and why) D2C brands are moving into physical retail — lessons learned from Casper, Warby Parker, Glossier, and more.

Joyce Liu of Dawn Capital explains The Business Model of VCs vs. Venture Debt Funds in the second in a series of 6 posts on venture debt.

Nikita of NTT published a fantastic Q&A with Frontline Ventures' Head of Platform Carolina Küng.

Business models in media are evolving into community, subscription, commerce, experiences and more. Nicolae Quinn, Investor at Lightspeed Venture Partners thinks "Now is a great time to invest in media. Really."

Alessandra Henderson of Human Ventures on why taboos are the next hotspot of tech innovation.

We all know that Backstage Capital is the VC firm to watch. Today the Backstage Crew is 21 strong. The range of their college degrees is equally diverse and reflects Backstage Capital's commitment to discovering the overlooked (or ignored) talent pipelines. Read more about Backstage and Arlan's vision to develop a Team as diverse as their portfolio.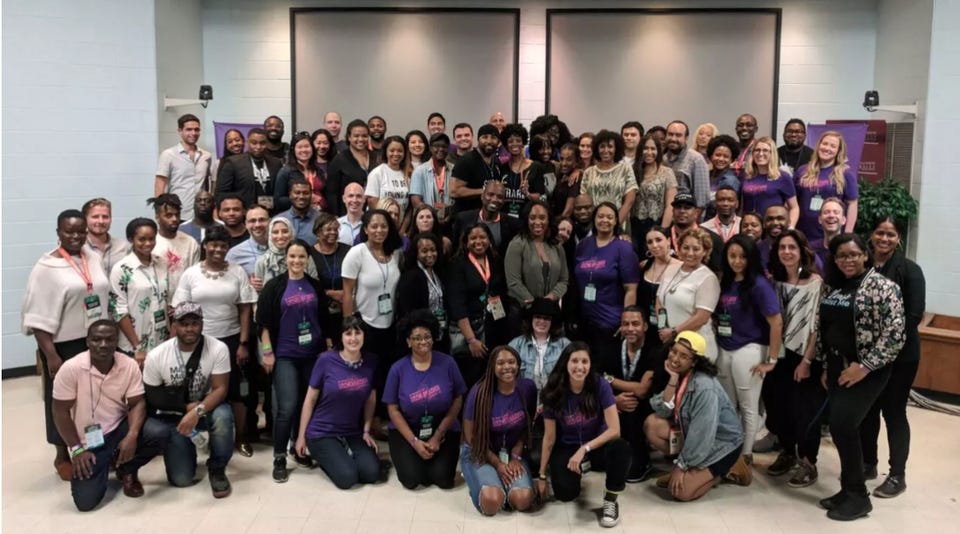 The Billion Dollar Fund for Women launches with US$460M+ pledged: Aiming to close up to US$1 billion, The Billion Dollar Fund for Women aims to minimise the funding gap experienced by women entrepreneurs.

Li Jin, Consumer investor at a16z, on the 5 things she looks for to figure out if an e-commerce startup is a good opportunity.
From the Operator

Woman- and minority-led businesses traditionally haven't gotten a fair shake when it comes to accessing investment capital and other opportunities. These Women Are Leading the Charge for Equality in the Startup World.

Tessa Cook is the co-founder and CEO of London-based food sharing startup OLIO. Pitchbook talked to Tessa to find out what day-to-day life looks like for a startup CEO.

Double-Double. Believe it or not, an In-N-Out store outsells a typical McDonald's nearly twice over, bringing in an estimated $4.5 million in gross annual sales versus McDonald's $2.6 million. In-N-Out Billionaire Lynsi Snyder Opens Up About Her Troubled Past And The Burger Chain's Future.

Abadesi shares the five things she has learned in her first year working at Product Hunt that will help you grow in your career.

If you look at an entrepreneur, there's certain characteristics that really stand out: you have to have grit, tenacity, you can't be afraid to fail. In sport, the same thing happens. Read the 5 Entrepreneurial Lessons From An Ultra-Runner.
When it comes to product managers, storytelling is also an increasingly critical skill — but what makes a good metric, and what makes a good story? Crystal Chen, Product Manager at GOGOVAN wrote a piece on how product managers can use metrics for good storytelling.

Cassie Kozyrkov, Chief Decision Intelligence Engineer at Google, shares the 9 Things You Should Know About TensorFlow.

Do you ever wonder if you're missing out on certain podcasts? 7 Female Entrepreneurs Reveal Which Podcasts Inspire Their Startups.

Millennial Women Are Building Million-Dollar Robotics Firms.

Dr Lydia Yarlott - Founder of Forward Health, the 'MedTech' startup connecting healthcare teams around the world on finding a big problem to build a big company, building a SaaS company and how to measure success in Startup Secrets Podcast.
...And Elsewhere

An Update on Q3 US Venture Stats in one tweet. Irish tech leader and CFO Sarah Friar to leave Square to head up Nextdoor as CEO. The Wing, the co-working space for women, opens its doors in San Francisco. Bloomberg Insists on More Women, Diverse Sourcing. Why leaning in has not worked for women of color. AI-powered women's health platform lands $12M in Series A extension round.
Research

After A Huge Q2, Investment Into Female Founders Falters In Q3. For the first quarter ever, female founded startups raised over twenty percent of seed funding dollars. Despite all the talk, and excluding Ant Financial's $14B round, only 12% of dollar volume has gone to female-founded startups this year, a 2% decrease from 2017's full-year average. We can do better, right?

Forward Partners publishes founder diversity numbers for first time. Forward Partners is beating the average, with 10 companies out of its 52 investments having at least one female founder, but the investor wants to do better.

Amazon had been building computer programs since 2014 to review job applicants' resumes with the aim of mechanizing the search for top talent. Its computer models were trained to vet applicants by observing patterns in resumes submitted to the company over a 10-year period. Amazon's machine-learning specialists uncovered a big problem: their new recruiting engine did not like women.
#BuiltbyWomen Europe

Pitch is a Berlin-based company founded in 2018 that is building a new platform for presentations and content collaboration for individuals and teams. Pitch just announced the closure of a $19m Series A funding round led by Index Ventures and existing investor BlueYard.

German snack company Pook produces and sells coconut chips with three different flavors.

London-based Lantum is a platform radically improving how the healthcare profession operates.

London-based The Dots is a LinkedIn challenger designed around the networking needs of the future workforce of 'No Collar' professionals – creators, freelancers and entrepreneurs.
📆 Events
Elizabeth Galbut from SoGal Ventures runs a free monthly Zoom webinar for people interested in working in venture capital. You can sign up for a slot by using her Calendly link

- October 16th in London: Personal Branding + Networking For Female Founders

- October 16th: Innovate Finance's Women in FinTech Webinar

- October 17th in London: EF Women x Ladies in VC Breakfast

- October 17th in London: Startup Fundraising: Choosing Angels vs VCs vs Crowdfunding

- October 19th in London: Ambitious Ladies in Tech Event

- October 24th in Berlin: Future Females Berlin

- October 24th in London: Voulez & EY Pitch Clinic for Female Founders

Join the Female Founders Office Hours London on November 15th
Thank you 🙏

The support that Femstreet received was invaluable in the last weeks. Femstreet wouldn't be the same today without you. Here are just a few recent highlights.

Jenny (Backed VC) - Thank you for the countless number of introductions, the Femstreet feature on Thingtesting, the brainstorming sessions and inspiring evenings with the whole team at Backed.

Elena (Bold Health) - Thank you for opening up your network and sharing your resources with me.

Lola (Hummingbird Ventures) - thank you for sharing content with me and for the intro to Nikita from NTT. Nikita's interviews with female VCs are now frequently included in Femstreet issues and we are working on a new project together.

Lina & Clara (Firstminute Capital) - thank you and the team at Firstminute & AccelerateHer for providing me feedback on Femstreet in the very early days, sharing content with me and opening up your network.

Natalie Sportelli (Lerer Hippeau) - thank you for being such a great Femstreet ambassador in the US.

Abadesi (Product Hunt) - thank you for introducing me to Andy Chung from AngelList.

Polina (Fortune, Term Sheet) - thank you for featuring Femstreet on your list of The Ultimate Guide to the Best Business Newsletters.

Chris (Notion) - thank you and Suki Fuller for being such good ambassadors and being so proactive in advancing women.
In case you missed it ...

Here are 536 women in the UK who could speak at your tech event.

Investor Insights
Female Founders Insights

Research
Partnership Opportunities
Whether you're a VC fund, accelerator or a founder, email me for collaboration inquiries. (Just hit send, it's already filled out!)

Femstreet 2.0
How can we make Femstreet a better experience? What would you like us to improve or see next? Submit your idea here.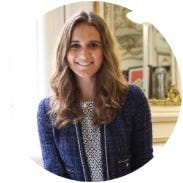 Comments, questions, tips? Send me a note!
Until next Sunday,
Sarah