Discover more from Femstreet
Femstreet is a media platform amplifying female voices, accelerating their success and creating a culture of empowerment - where women lead, shape, and fund the future.
Over 19,000 subscribers
Femstreet Issue No. 54 - Weekly Newsletter on Women in Tech, Entrepreneurship and Diversity in Venture Capital

Issue #54
Your Weekly Newsletter on Women in Tech, Entrepreneurship and Diversity in Venture Capital
This is issue No. 54. The last issue had a 44% open rate and the top two articles were:

Announcing Backstage Accelerator in London
Backstage Capital invests in startup founders who identify as a Woman, Person of Color, and/or LGBTQ. We believe these founders are underestimated, and have the most potential for unlocking innovation and creating valuable businesses. To support more founders, we're growing a global community of local accelerator programs starting in Los Angeles, Philadelphia, and London, and a fourth city to be announced soon.
Backstage Accelerator is a 3-month program designed to give founders the support they need to reach their next critical milestone. Founders will receive $100k of investment capital, as well as access to a strong network of founders, mentors, and investors.
In collaboration with our Crew, mentors, co-investors, and strategic partners Microsoft and MailChimp, we will aim to help each founder build a successful company that benefits them, their VCs, their teams, and their local and global communities. Apply now by October 15, 2018!
Do you know underrepresented founders interested in participating and learning more about Backstage Accelerator? We're hosting Virtual Office Hours on Friday, October 5 at 9:30am PST! Register here.
SaaStock, the Global Gathering of SaaS leaders returns to Dublin in October (15th-17th) for its 3rd year. The biggest B2B conference in Europe, welcoming 3000 Founders, their executive teams and around 400 SaaS investors for three days of learning, matchmaking, fundraising and partying. Their prices increase at the end of Monday 1st October 2018 - book here today and save 20% on your ticket with the code FEMSTREET20!
Insights

From the Investor

When used at the right time in an equity-backed business, debt is a great instrument to extend the cash runway of the business towards a better outcome. Joyce Liu of Dawn Capital is Demystifying Venture Debt in a series of posts and discussing:
Common use cases of venture debt

Business model of VCs and venture debt funds

Inherent 'friction' between founders, VCs, and lenders

Debt structure and terms in Europe, including the 'make whole provision' (which tends to be mistakenly ignored during negotiations!)

Key tips to successfully raise venture debt

Clara Lindh Bergendorff, Investor at First Minute Capital shares her thoughts on Bundling and Unbundling: What's next in the world of consumer brands?

Melinda Gates on global health, investing in female entrepreneurs and creating networks for women

BBG Ventures is an early-stage venture capital fund that backs startups with at least one female founder. BBG Ventures co-founder and partner Nisha Dua says the firm's investment thesis is proving itself in 2018 more than ever before and that 'There has never been a better time in history to be a female founder'.

Oberti Noguera is the founder and CEO of Pipeline Angels, an angel investing firm focused on changing the face of angel investing and funding for-profit social ventures led by women and non-binary femmes. Read more about how this Yale alumna is changing the face of angel investing.

Ge the best Startup Fundraising Advice from Ann Miura-Ko, co-founding Partner at Floodgate in a series of videos talking about:
The kinds of startup timing risks Founders should understand

What the right kind of traction looks like

The 2 critical proof points in a pitch deck

Why Founder-VC fit increases your odds of getting the meeting
7 Women Investors Reveal What's Different When a Woman Evaluates Your Pitch

Are you a marketplace investor? This Marketplace Calculator might help to evaluate potential opportunities on more than just one or two variables.

This VC Went From Representing Huge Artists to Funding Women- and Minority-Led Startups

Ophelia Brown talked to Pitchbook about how Blossom Capital plans to help Europe's startups reach full bloom

In a Q&A with Tribeca Venture Partners' Nitya Rajendran she is discussing unexpected challenges she faced as an investor and sharing advice for people who want to break into venture capital.
From the Operator
Liying Wang, VP of AI Training at x.ai talks about how she got started in AI, her perspective on the future of automation and her day-to-day at x.ai, best known as the creator of AI scheduling assistants Amy and Andrew Ingram.

Twilio is working toward a 50% female workforce by 2023

Anna Jones On The Incredible Things That Happen When Women Come Together

60 Women-Led Startups That Are Shaking Up Tech Across The Globe

Meet the Powerful Women Who Created This Year's 'Most Powerful Women' List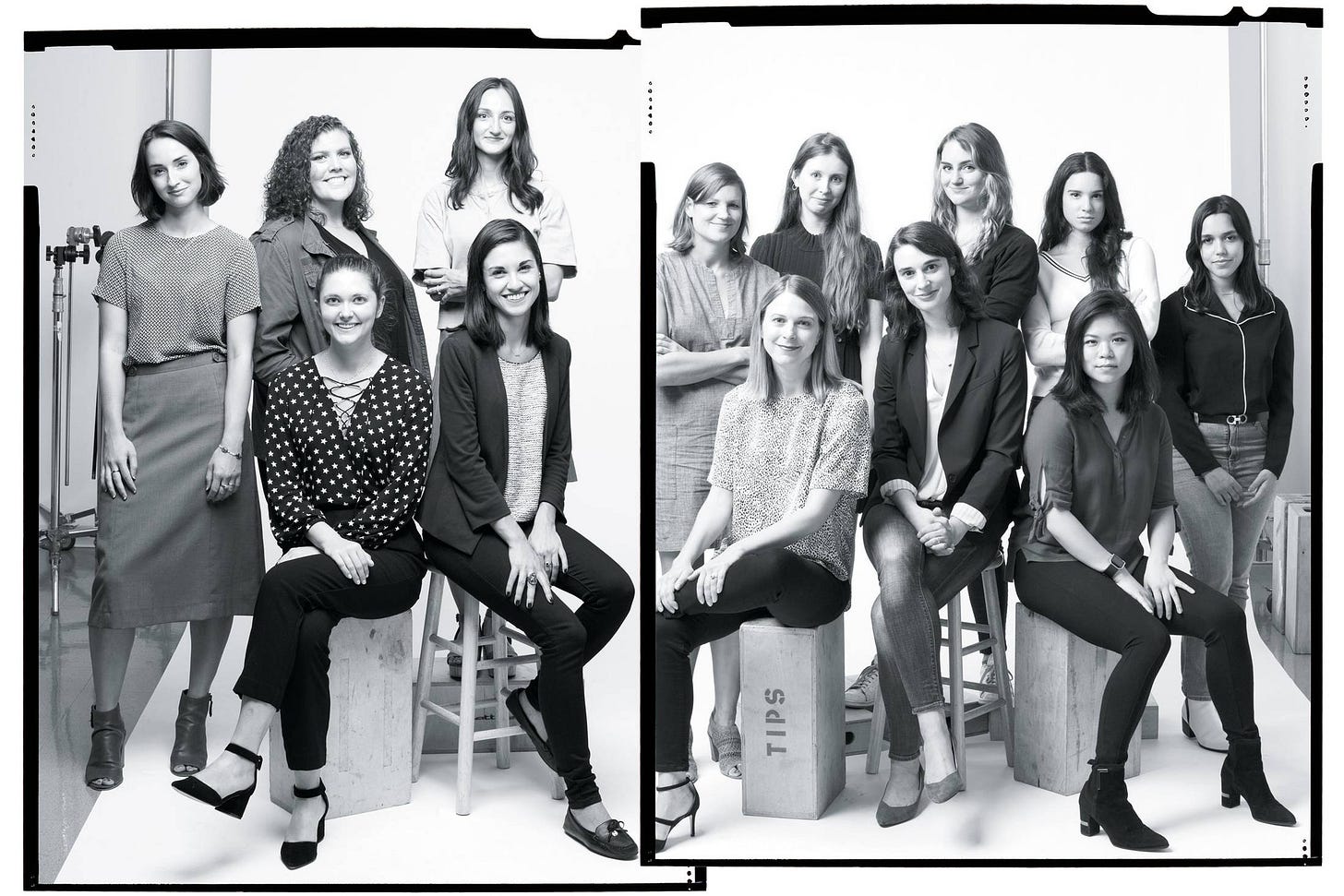 The 2018 ranking is comprised of seven newcomers, two returnees, and CEOs controlling just under $1 trillion in market cap. Here are the names behind the numbers.

These 100 Female Founders Have Formed 'The F Project' to Support and Promote One Another's Products. The consumer-facing initiative aims to rally consumers who want to support women-founded businesses.

Harassment is just one of the unfair obstacles we women in business face.

Founder and CEO of Zūm, building the world's largest and most trusted platform for kids' transportation and care. She shares five Fundraising Strategies From A Female Founder

Female Founders Fund founding partner Anu Duggal recently interviewed Founder & CEO Kate Ryder about her inspiration for starting Maven, the challenges she's experienced along the way, and her vision for the future.

Whitney Wolfe Herd Has Big Plans for Bumble in 2019. Bumble's empire of female empowerment is branching out beyond the world of dating apps. Up next? A skincare line—and an ambitious campaign to end misogyny.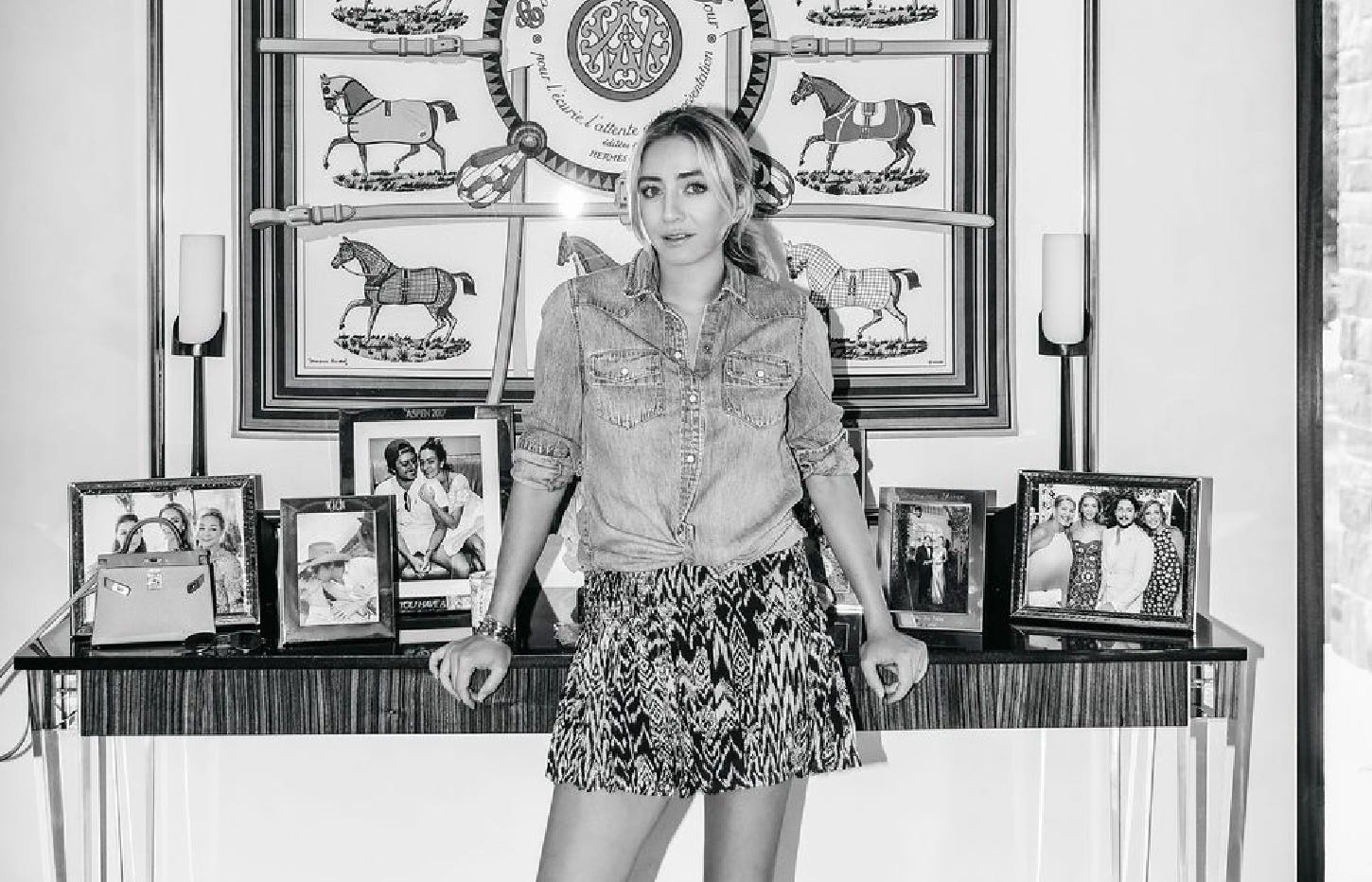 Research

One of the more depressing pages on the internet is the "Our Members" page for the Financial Services Forum, a group representing the eight largest financial institutions headquartered in the U.S. Each firm is represented by its CEO, and seven of the eight CEOs are white men between the ages of 58 and 64. Read more on the lack of diversity among U.S. financial executives by Axios.
Words matter. HBR finds the words we use to describe men versus women differ in significant ways that can affect their careers.
#BuiltbyWomen Europe

Berlin-based Citizen's Mark is designing Boardroom-worthy ethical fashion.

Stockholm-based TPH is a retail company that connects local vintage shops with vintage fashion lovers.

London-based CodeREG makes regulatory change in finance as simple as a software update.

Swedish heathtech startup Engaging Care focuses on the development of treatment programs for chronic and lifestyle related diseases.
📆 Events
Elizabeth Galbut from SoGal Ventures runs a free monthly Zoom webinar for people interested in working in venture capital. You can sign up for a slot by using her Calendly link

- October 1st in London: Vestpod: Investing part II! The Female Only Workshop Night
- October 2nd in London: BeautyTech London: Beauty Founders (Treatwell) & Investors (Felix Capital) share their learnings

- October 2nd in London: Breaking Myths and Barriers in Venture Capital

- October 4th in LA: FounderMade's Consumer Discovery Show - Get a 25% discount with the code FEMSTREET25

- October 5th in London: Fearless BAME (Black, Asian, Minority Ethnic) Female Founders in London by Hatch Enterprise

- October 16th in London: Personal Branding + Networking For Female Founders

- October 17th in London: EF Women x Ladies in VC Breakfast

- October 24th: Voulez & EY Pitch Clinic for Female Founders
In case you missed it ...

Here are 536 women in the UK who could speak at your tech event.

Investor Insights
Female Founders Insights

Research
Partnership Opportunities
Whether you're a VC fund, accelerator or a founder, email me for collaboration inquiries. (Just hit send, it's already filled out!)

Femstreet 2.0
How can we make Femstreet a better experience? What would you like us to improve or see next? Submit your idea here.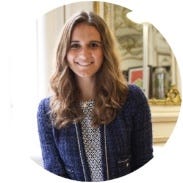 Comments, questions, tips? Send me a note!
Until next Sunday,
Sarah