Discover more from Femstreet
Femstreet is a media platform amplifying female voices, accelerating their success and creating a culture of empowerment - where women lead, shape, and fund the future.
Over 19,000 subscribers
Femstreet Issue #53 - Weekly Newsletter on Women in Tech & VC

Issue #53
Your weekly newsletter on women in tech, entrepreneurship and diversity in venture capital
This is issue No. 53. The last issue had a 44% open rate and the top two articles were:
Hello everyone,
I am Ashley, a Venture Lead at EQT Ventures in Stockholm. Sarah kindly asked me to take over Femstreet this week.

EQT Ventures recently joined forces with M12 and Silicon Valley Bank to accelerate funding for women leaders with focused on enterprise technology solutions. Applications for the Female Founders Competition are open until end of September and the 2 winning startups will each receive a $2M investment. EQT Ventures has decided to support this competition because it fits into our broader mission of helping build a balanced ecosystem - which, like this competition, is about so more than the cash. We believe the success of future founders will come in part from successful founders proactively sharing learnings, failures, successes, networks, and mentorships. We think this is especially important for female founders who frequently miss out on this since they often come from ie the market or the problem itself (usually meaning stellar founder-market fit, but limited knowledge about navigating venture), so we are keen to see and do more work to bridge this gap and catalyze change.
This is also why our team at EQT Ventures is made up of former operators from some of Europe's biggest success stories, and why many other funds are following suit and adding experienced founders to their networks. As for some concrete knowledge-sharing right now, check out eqtventures.com where you can find a couple blog posts I've written on fundraising planning and pitching, as well as some of our Operating Partners' thoughts on Where to start with PR, Creating a user-centric culture, International Expansion and more. We are looking forward to seeing your applications, but even more to your successes!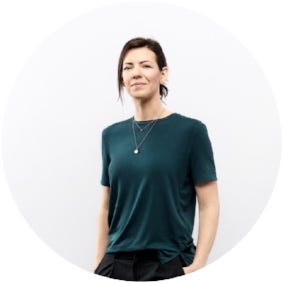 I hope you enjoy my Femstreet issue this Sunday! You can reach me at
ashley@eqtventures.com / @ashannsu
Ashley Lundström
Insights

From the Investor

Should you include a Series A investor in your seed round?
Angela Tran Kingyens, General Partner at Version One Ventures, has written about doing your due diligence on investors and funds to make sure you find the right partners for the journey.

This is how we get more women in venture capital
All Raise, a collective of women in venture capital, wants to double the number of female partners by 2028. Here's how

Q&A with Backstage Capital's Lolita Taub
Lolita Taub is Backstage Capital's Principal for the "It's About Damn Time" Fund, a fund which is focused on investing in Black women-founded startups. Before joining the VC world, Lolita spent nearly a decade in B2B enterprise tech, consulting and selling solutions to Fortune 500 companies at IBM, Cisco Systems, and Silicon Valley and NYC startups.

Caroline Chayot, Twitter's former Head of People EMEA, joins VC firm Atomico as Partner and more women join the investment team.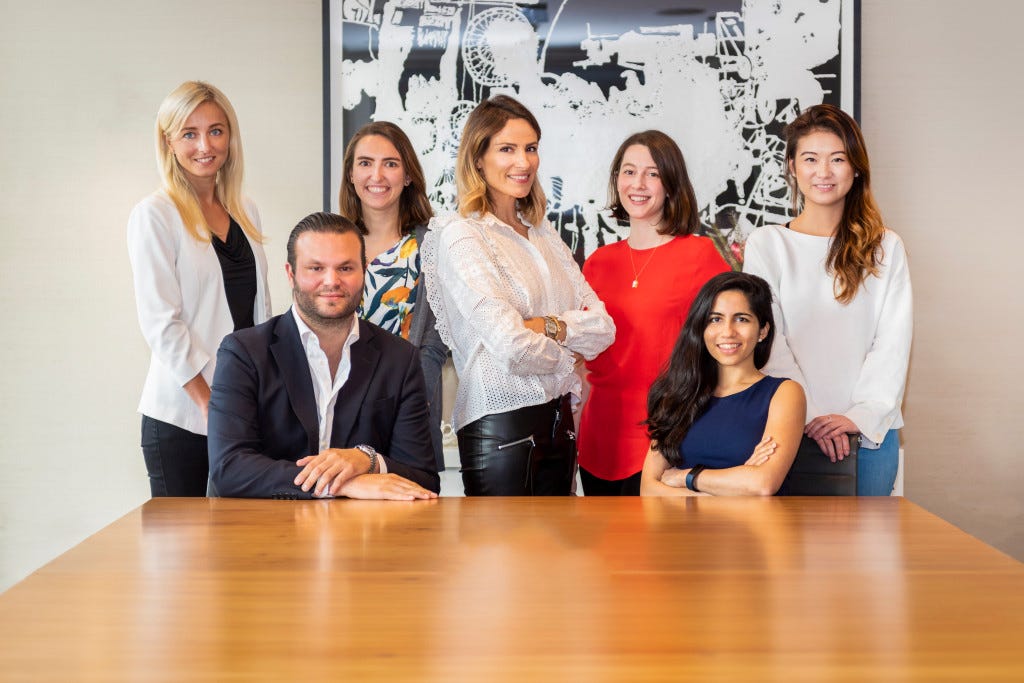 2 great pieces behind a paywall in the Financial Times
Here are more than 50 women VCs and angel investors backing startups in Seattle and Portland
From the Operator
'Brotopia' inspired OODA Health to raise its $40.5M round only from firms with female partners
The leadership team at OODA Health, a startup developing technology to make the U.S. healthcare payment system more efficient, is both male and experienced. OODA decided to raise money for the business only from VC firms that have at least one female leader.

Female founded Eventbrite gained 60% in its market debut
This week we were celebrating the Eventbrite IPO, CEO Julia Hartz rang the NYSE Opening Bell.

How A 25-Year-Old CEO Leads A Workplace Full Of 20-Somethings
"How can I best manage people my own age?" Liz Wessel is 25 years old, oversees business operations and manages a team of nearly 40, most of who are fresh out of college themselves. Now running her third startup, she knows a thing or two about being the boss.

How These Co-Founders Balanced Growing Families With an Unexpectedly Fast-Growing Company
One co-founder was pregnant and the other was breastfeeding when Revolution Foods entered a new market and got more than twice as much business as planned.

Fundraising Advice From Female Founders Who Raised Serious Cash
The women behind Zola and The Wing open up about what it takes to launch a successful startup.

Arianna Huffington thinks 50/50 Parity for Women in a Broken System Isn't Enough
Instead, let's redesign the workplace so it actually works for us – and for men.

A former exec at Google and Facebook doesn't just expect job candidates to negotiate their offer — she hopes they will.
Libby Leffler, a former Facebook executive and Google employee, is now the vice president of membership at SoFi. Leffler said she always expects job candidates to negotiate their job offer because it shows how they'll behave once they get hired.

Slack's April Underwood on Her Trusted Advisers
The messaging startup's chief product officer gets her 'Radical Candor' from family, current and former colleagues, and an author.

The Founders Index: A rising generation of female entrepreneurs in the US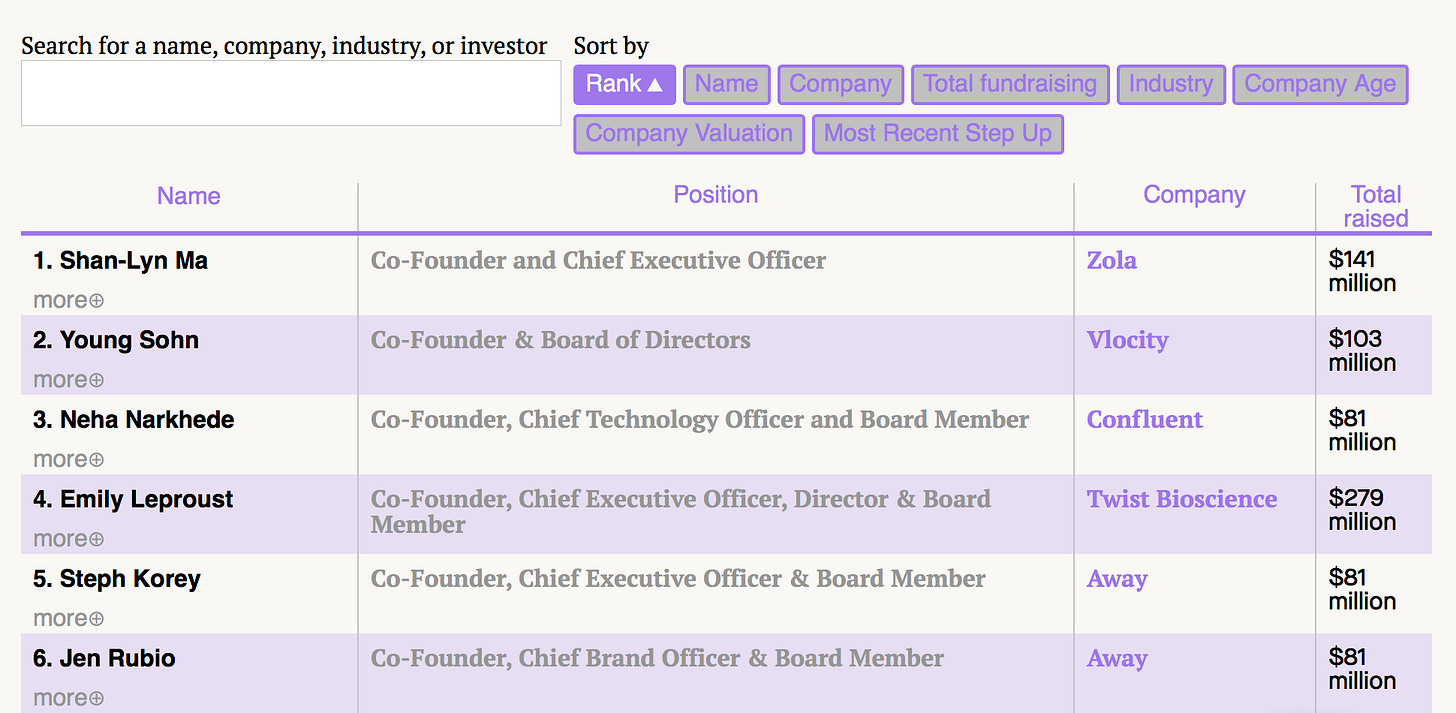 Research

Silicon Valley's Equity Gap: Women Own Just 9%
Think the gender pay gap is bad? Women in tech face an equity gap, and it's even worse. A new study from Carta and the ex-Twitter female investor group #Angels reveals that women make up 35 percent of startup equity-holding employees, yet own just 20 percent of the equity.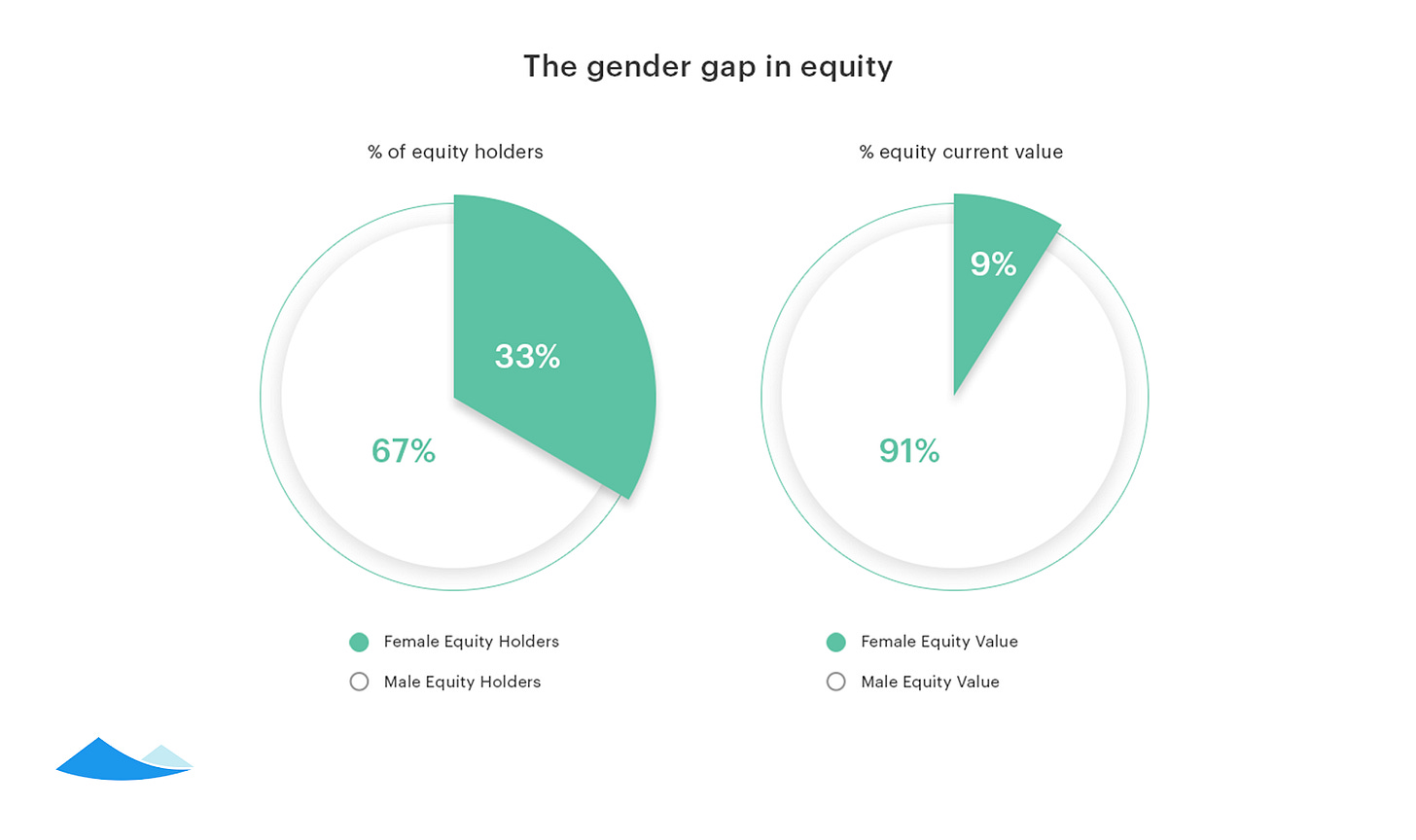 This is what women endure when trying to raise capital
In a survey of female founders conducted by Fast Company and Inc, nearly 62% said they experienced bias during the fundraising process.

HBR finds the digitization of banks disproportionately hurts women entrepreneurs.

Atomico State of European Tech Survey
In December 2018, Atomico, in partnership with Slush and Orrick, are publishing their annual State of European Tech report, the most comprehensive deep-dive into the local tech scene and the issues that impact it the most. This year the focus is on what steps founders and investors are taking to increase diversity, and documenting the scope of discrimination that many women and men still face in the industry. Please click here to fill in the short survey and have your say. Slush 2018 will be giving away free conference tickets to five people who complete the survey before October 19th.
#BuiltbyWomen Europe
London-based Little Tummy supports parents to provide their babies with naturally fresh and nutritiously balanced meals made from organic and local ingredients.

Berlin-based Vouchery.io built a predictive coupon, discount, and loyalty automation platform that optimises promotional strategy for customer engagement while preventing coupon fraud.

Munich-based ObjectBox developed the first high-performance NoSQL, ACID-compliant on-device database for mobile and IoT. It's 10x faster than the industry leader and takes only 1/10th of the code to implement.

London-based Trik is an automated software platform that digitises site asset records in three dimensions. It developed a Google map for structural inspection that turns photos from drones into digital 3D models.
The Swedish startup Mimbly aims to provide accessible water recycling by developing products that break down the biggest impediment to recycling, simplicity.
📆 Events

Elizabeth Galbut from SoGal Ventures runs a free monthly Zoom webinar for people interested in working in venture capital. Sign up for a slot by using her Calendly link.
- September 25th in London: Fairer Funding Now: How Do We Make Funding More Diverse

- September 27th in London: Mumpreneur & Female Entrepreneur Networking

- October 1st in London: Vestpod: Investing part II! The Female Only Workshop Night

- October 2nd in London: BeautyTech London: Beauty Founders (Treatwell) & Investors (Felix Capital) share their learnings

- October 2nd in London: Breaking Myths and Barriers in Venture Capital

- October 4th in LA: FounderMade's Consumer Discovery Show - Get a 25% discount with the code FEMSTREET25

- October 8th in Berlin: European Women in VC Summit

- October 24th in London: Voulez & EY Pitch Clinic for Female Founders
In case you missed it ...

Here are 536 women in the UK who could speak at your tech event.

Investor Insights
Female Founders Insights
Research
I hope you found this issue valuable. Sarah will be back next week.

Sharing is caring.
You know that there is a small but meaningful thing you can do this Sunday. Please take a minute and share Femstreet with friends on Twitter or Linkedin or forward this by 📧


Femstreet 2.0
How can we make Femstreet a better experience? What would you like us to improve or see next? Submit your idea here.