Discover more from Femstreet
Femstreet is a media platform amplifying female voices, accelerating their success and creating a culture of empowerment - where women lead, shape, and fund the future.
Over 19,000 subscribers
Femstreet Issue #49 - Weekly Newsletter on Women in Tech & VC

Issue #49
Your weekly newsletter on women in tech, venture and entrepreneurship
I hope my UK readers are enjoying the long weekend as it is a public holiday on Monday for many of you! 🏖️

This is issue No. 49. The last issue had a 48% open rate and the top two articles were:
Insights

From the Investor


On Tuesday, the Wall Street Journal reported that Benchmark is sitting on one of the most profitable venture funds since the dot-com boom. The fund, which raised approximately $550 million in 2011, has reportedly multiplied investors' money ~25 times.
Sarah Tavel, GP at Benchmark, spoke with Term Sheet about her experience at Pinterest, Benchmark's plans to stay lean, and her recent cryptocurrency investment. Fortune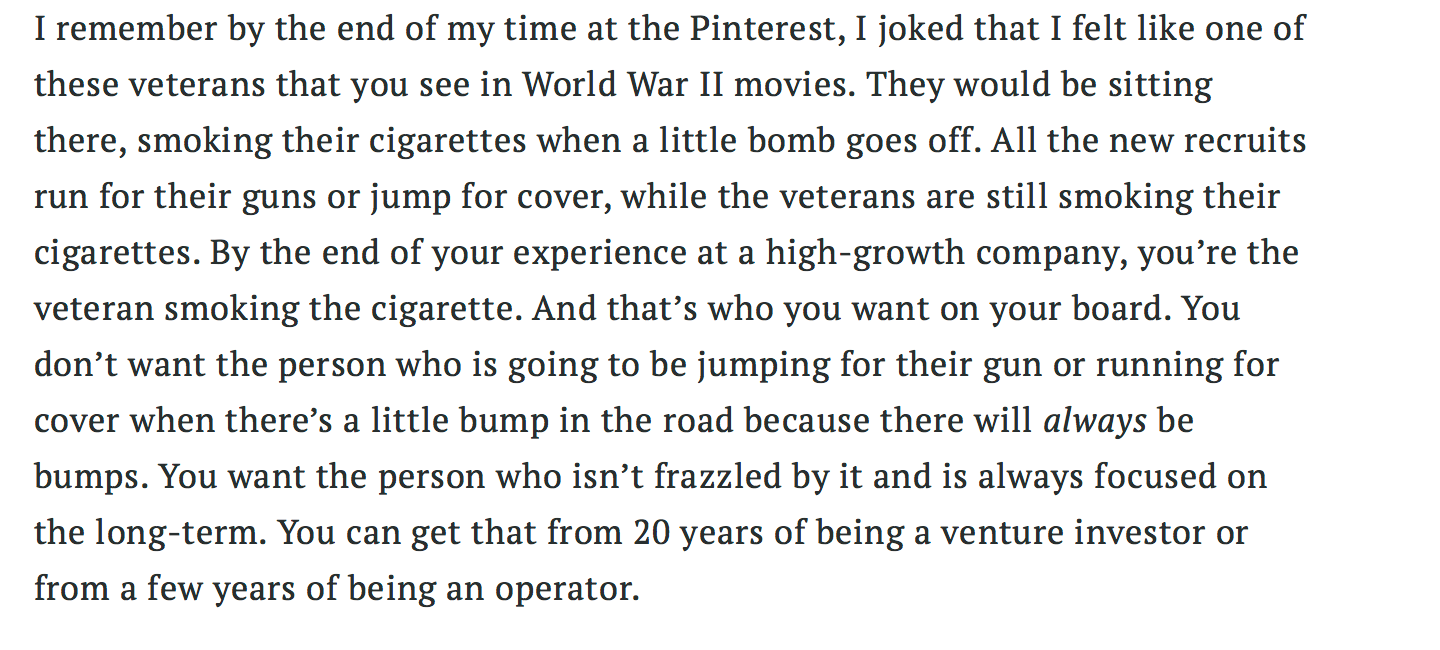 Here are Kirsten Green's tips for a successful investment pitch.
Kirsten Green, Founder of Forerunner Ventures, gives us breaks down some big ticket things to keep in mind when you are preparing to pitch any investor. Fast Company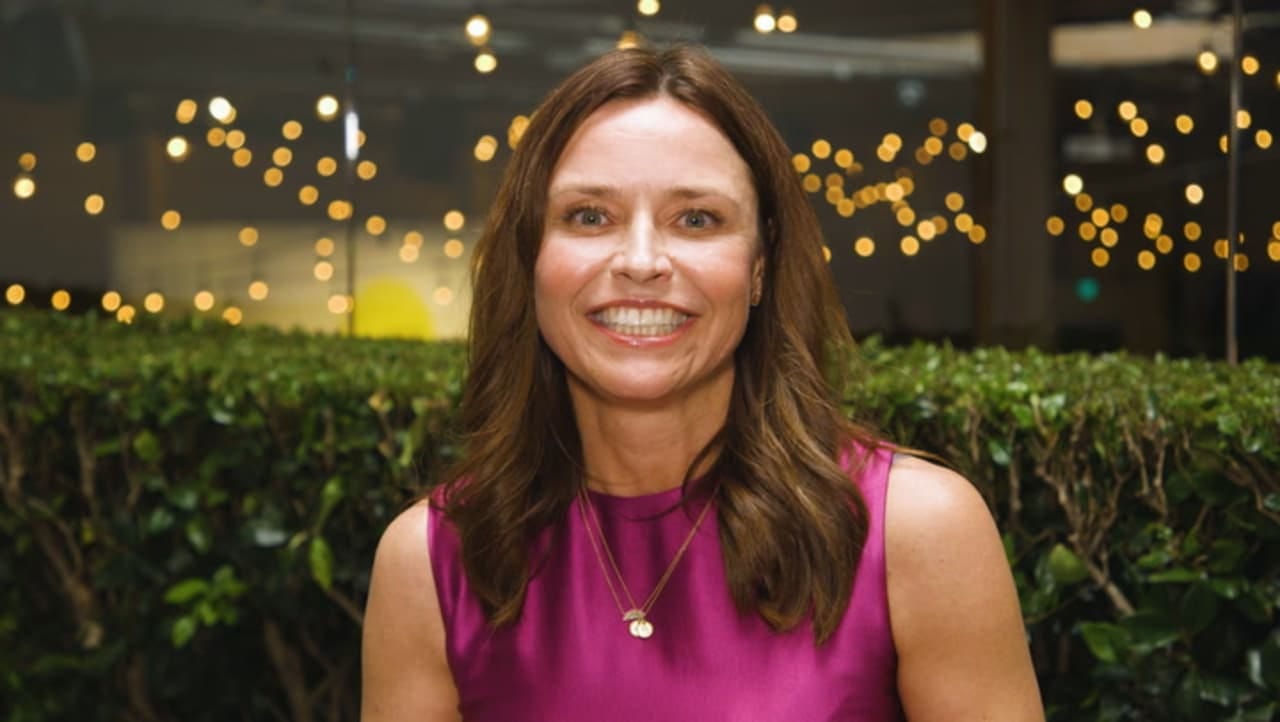 Andreessen Horowitz is Launching the Cultural Leadership Fund
The fund – raised by partner Chris Lyons – aims to:
Connect the greatest cultural leaders in the world to the best new technology companies

Enable more young African Americans to enter the technology industry a16z

Deepka Rana, Investor at Sunstone VC in Berlin, Shares a List of Digitally Native Resources for the Digitally Native Consumer Economy Medium


Advancing Female Leadership In Tech--Let's Start With Who Funds Who
Joanna Drake is general partner with Core Ventures Group. As an active angel, she quickly realized that, with deep operational and leadership experience under her belt she had a lot more to offer founders than just a check. Forbes
This VC explains why she's sticking to small checks even as $100 million rounds become the norm in Silicon Valley When Shruti Gandhi started Array Ventures in 2015 she had two principles in mind: Invest early, and help founders. It's this technical expertise that makes it so Gandhi and Array can get in early — and still bring in big returns. Business Insider

Portfolia's CEO, on How VC Is Due for a Radical Shift
Founder and CEO of Portfolia Funds Trish Costello believes that we are on the verge of a whole new way to do venture capital, "What I call VC 3.0," she says, and it will be marked by a wave of women investing in companies making products and services that women want to see in the world. How will this new age of VC dawn? Women2.0

From the Operator

Online Ticketing Service Eventbrite Files for IPO
When Eventbrite does complete its IPO, the founder Julia Hartz will join a tiny but growing list of female founders to steer their companies onto the public markets. In an interview with Forbes, Julia talks about the inspiration for her company, the obstacles she's faced, how she runs her company along with her husband, how her users have leveraged the platform to create their own jobs, and more. Forbes

Search is on to find UK's top female tech entrepreneurs
Send in your nominations for our new '101 Female Tech Entrepreneurs' list to celebrate the women who are shaking things up. BusinessCloud

Quora Session with Laura Behrens Wu of Shippo
LauraBehrensWu, CEO of Shippo, held a Quora Session answering a smorgasbord of questions around entrepreneurship, Amazon, shipping and leadership. Check out all the responses here: Quora

Powerful advice from 12 female founders on World Entrepreneurs' Day
So whether you're thinking about starting a business, in the throes of it, or considering scaling up - read on... Telegraph

My first day as CEO of WayUp, I met investors with a half-swollen face
Liz Wessel traded her job at Google for the start-up world. On her first day as CEO of WayUp, Wessel arranged two meetings with prospective investors - the only problem was that half of her face was swollen from having her wisdom teeth removed. Business Insider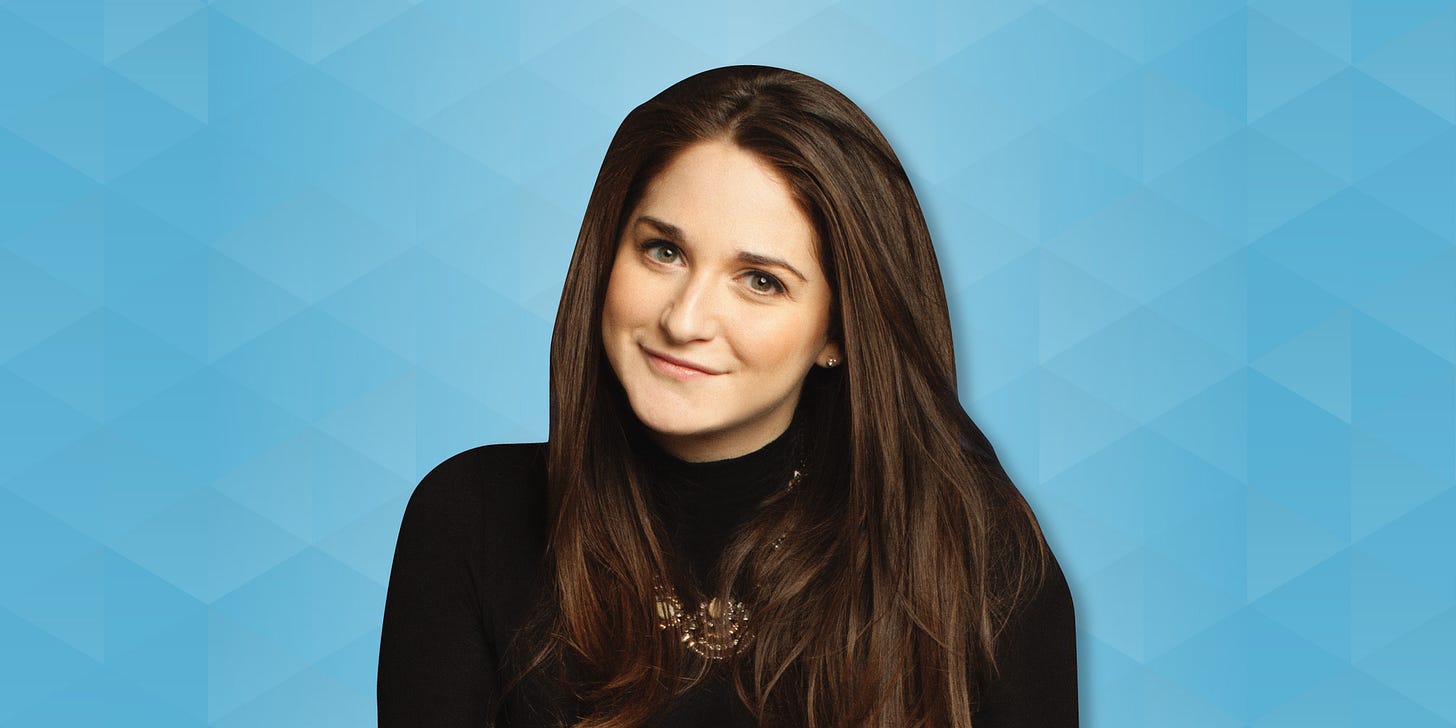 What If a Female CEO Acted Like Elon Musk?
The Tesla CEO's tearful New York Times interview reveals a lot about the double standards men and women face. The Atlantic
Research

How Women Can Get What They Want in a Negotiation
Research suggests that 20% of women never negotiate at all. A woman who opts not to negotiate her starting salary upon graduation will forgo an average of $7,000 the first year, and will lose between $650,000 and $1 million over the course of a 45-year career. Why would women leave money on the table? HBR

AI Is the Future—But Where Are the Women?
WIRED worked with Montreal startup Element AI to estimate the diversity of leading machine learning researchers, and found that only 12 percent were women. Wired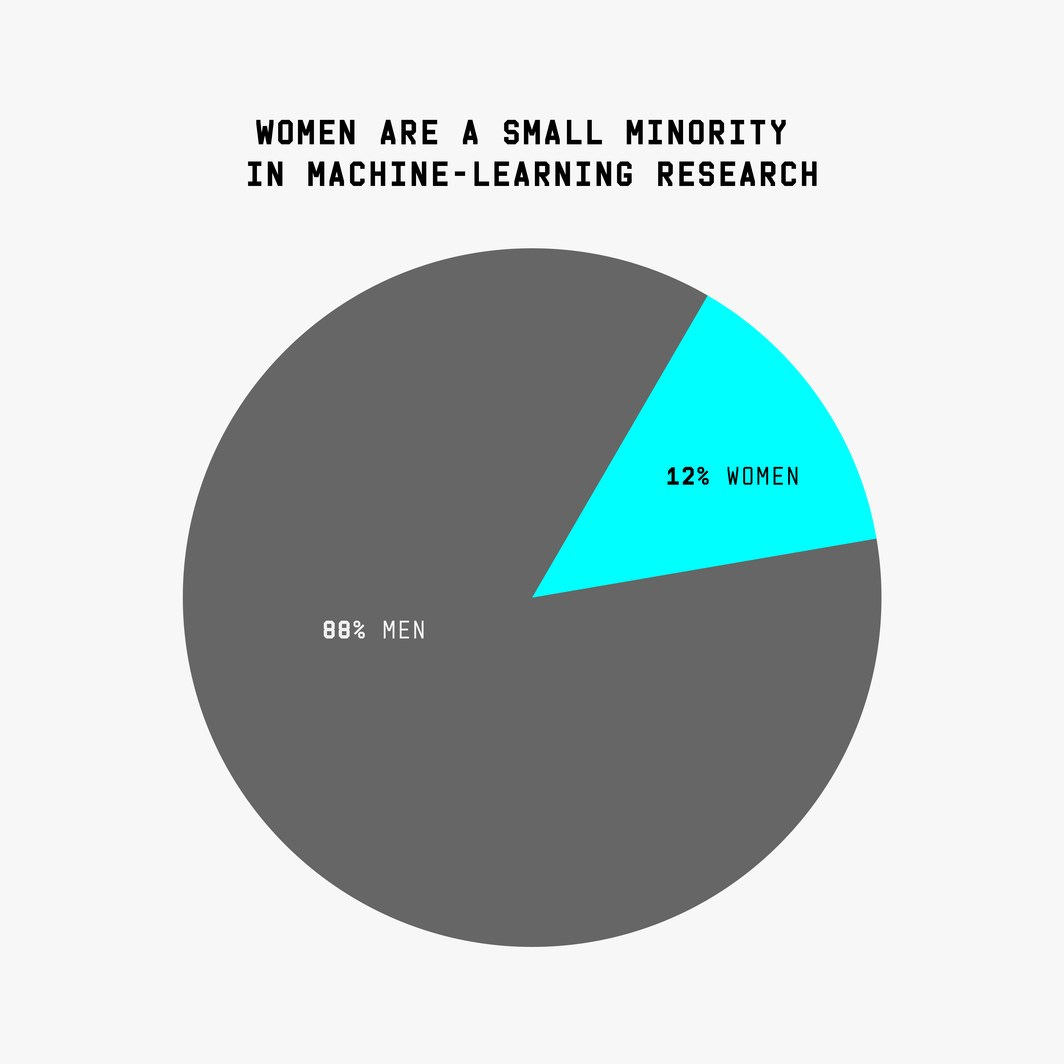 #BuiltbyWomen Europe

👩‍💻 Paris-based Hayo provides real-time office space utilisation meeting room booking and desk booking solutions for the agile workplace.

🗒️ Paris-based Lili.ai is the first Virtual Assistant with Artificial Intelligence specialized in Project Management.

🤖 Brussels-based Kantify is a machine learning consultancy founded in order to help companies to gain or maintain a competitive edge thanks to Artificial Intelligence.

💐 London-based Floom is an curated floristry marketplace that empowers skilled, independent florists to selltheir own bouquets online to customers.

Add your company to the
List of Female Founders in Europe
📆 Events

Female Founders Track from Dorm Room Fund
Running from September 2018 to February 2019, Dorm Room Fund is bringing together a cohort of 15 up-and-coming undergraduates, graduates, and early-career women in the Bay Area to learn what it takes to start a company from rockstar female founders and investors in the First Round community. Apply for the cohort!

Apply for the Female Founders Office Hours London on September 4th

Elizabeth Galbut from SoGal Ventures runs a free monthly Zoom webinar for people interested in working in venture capital. You can sign up for a slot by using her Calendly link.

- August 29th in London: Blooms Masterclass: Build An App As A Non-Tech Founder

- September 6th in Paris: BrainGym: Women in Tech Intro to Robotics

-September 18th in London: Deeptech Tuesday - Female Deeptech Founders
Sign up now for Techstars Startup Weekend Women on September 7th in Stockholm

Voulez Monthly Pitch Clinic at Google Campus London: Are you an outstanding female founder? If so, then this is an opportunity to get feedback on your venture from a panel of experienced investors, as well as a chance to ask questions to industry experts. Hurry - applications close 20 September. Sign up now!

In case you missed it ...

Here are 536 women in the UK who could speak at your tech event.

'How valuable is your MBA?' by Caye Hurtado of Balderton Capital Medium

What UK tech investors look for in founding teams UKTN

What you need to raise a Series A (and why it isn't 100k MRR) by Ophelia Brown, Founder of Blossom Capital. Medium

11 Things Elizabeth Yin, Co-founder, General Partner at Hustle Fund, learned from running a micro VC in the last year. Elizabeth Yin Blog

Inside the Mind of a NYC VC: Caitlin Strandberg of Lerer Hippeau AlleyWatch

What school did you go to? Venture capital's major diversity problem 40% of venture capitalists went to Harvard or Stanford Axios

There are very real differences in how women and men (and VCs) view entrepreneurship TechCrunch

How to get a job in venture capital FastCompany

Why Women Volunteer for Tasks That Don't Lead to Promotions HBR

Ten Female Founded Venture Capital Funds You Should Have In Your Network Forbes

Women Benefit When They Downplay Gender HBR

Finally, Evidence That Diversity Improves Financial Performance HBR

What I wish I knew about fundraising as a first-time founder Medium

Raising Capital From VCs: A "Don't" List Ellevest

10 British VCs To Start Sharing Diversity Data On All The Startups They Meet Forbes

Boston Consulting Group finds female-led startups raise less, earn more BCG
What the venture landscape is really like for Europe's female
founders Pitchbook
Tara Reeves of LocalGlobe shares What this VC has learned since coming back from maternity leave Medium

A startup founder who was rejected 148 times before raising almost $30 million made 2 small changes to get investors excited. Business Insider

Co-founder of Diversity VC shares her seed investing framework Medium

How to build an investor lead Bolt VC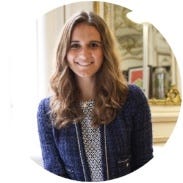 Comments, questions, tips? Send me a note!
Until next Sunday,
Sarah

Sharing is caring.

You know that there is a small but meaningful thing you can do this Sunday. Please take a minute and share Femstreet with friends on Twitter or Linkedin or forward this by 📧