Discover more from Femstreet
Femstreet is a media platform amplifying female voices, accelerating their success and creating a culture of empowerment - where women lead, shape, and fund the future.
Over 19,000 subscribers
Femstreet Issue #48 - Weekly Newsletter on Women in Tech & VC

Issue #48
Your weekly newsletter on women in tech, venture and entrepreneurship
This is issue No. 48. The last issue had a 54% open rate and the top two articles were:
Insights

From the Investor

Andreessen Horowitz wants to fund more black entrepreneurs
VC powerhouse Andreessen Horowitz is launching a new fund exclusively "targeted at black celebrities, athletes, and media figures". We're light on details but thanks to the WSJ, we do know that...
The fund will total ~$15 million.

The firm will redirect the proceeds it would usually collect from fees and carried interest to nonprofits working to boost black representation in the tech industry.

0 of the 29 investing partners at Andreessen Horowitz are black. Pitchbook

🐝 Bumble announces a fund to invest in women-led businesses
Dating and networking app Bumble today announced the launch of Bumble Fund, a new vehicle focused on early stage investments specifically aimed at helping diverse, female entrepreneurs raise capital for their businesses. Sarah Jones Simmer, Bumble Chief Operating Officer, will lead Bumble Fund's investment strategy along with Bumble Senior Advisor, Sarah Kunst, the company says. TechCrunch

From #MeToo to #PressforProgress
Spencer Crawley, co-founder and general partner; and Clara Lindh Bergendorff, an investor at firstminute capital, discuss why gender balance across the workforce often translates into business success. UKTN

'How valuable is your MBA?' by Caye Hurtado of Balderton Capital Medium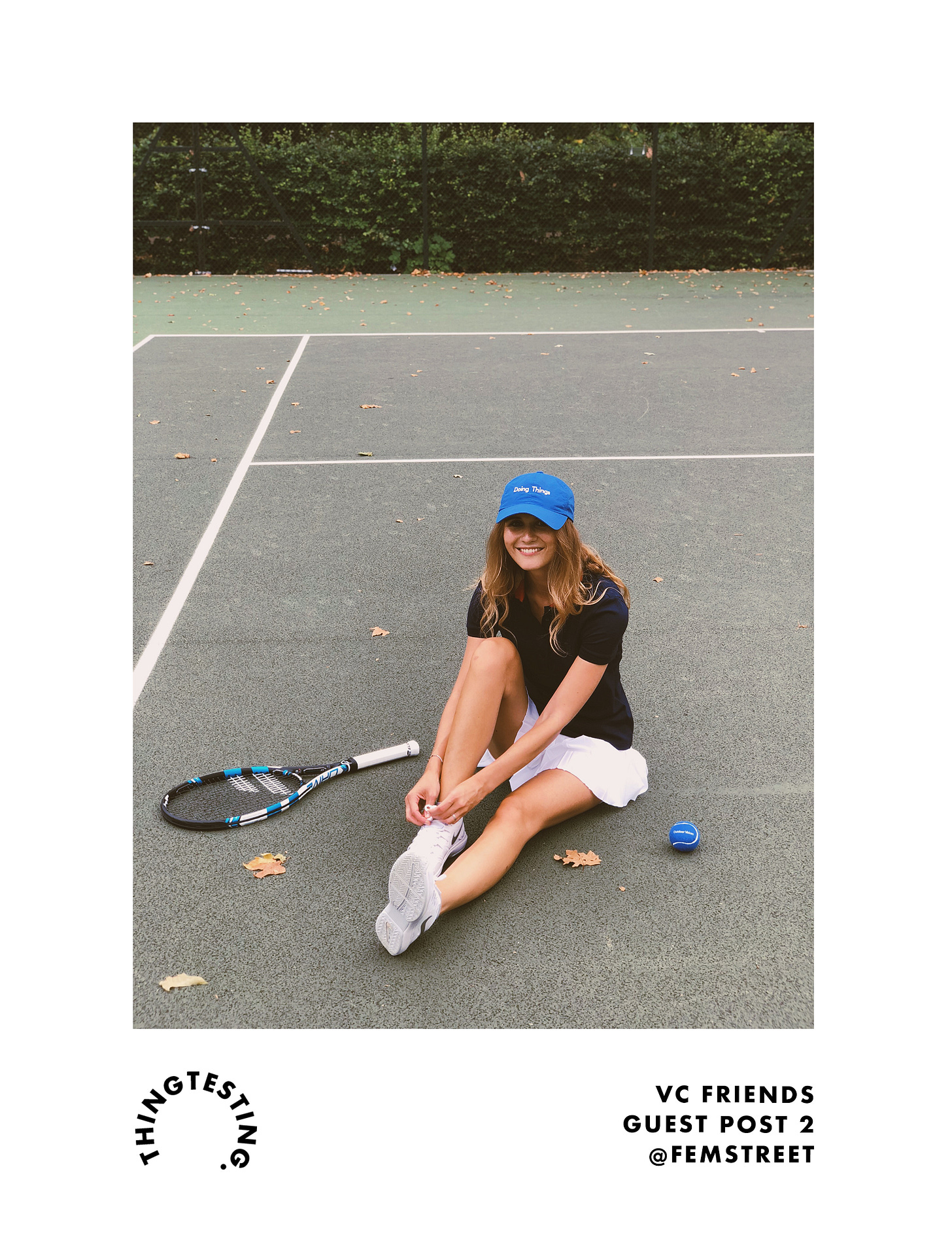 Femstreet x Thingtesting Guest Post: Review of Outdoor Voices

Thingtesting is an Instagram account featuring product reviews both from the perspective of a user and VC.
Find out what I think about Outdoor Voices, my favourite activewear brand, that makes me want to go on a hike in the Alps, learn to play tennis and go for a walk with a dog that I don't even own.

🏓 🎾🏃‍♀️⛰️

Thingtesting

Q&A with Lerer Hippeau's Stephanie Manning Stephanie Manning is the Director of Platform at Lerer Hippeau, an early-stage venture capital firm based in New York City. She shares:
The ins and outs of platform

Advice for getting into VC

How to scale operations & more NTT

Wendy Xiao Schadeck of Northzone shares the fund's Crypto Investment Thesis Medium

10 Lessons from the Global VC Platform Summit by Kate Hyslop, Head of Platform at Notion Capital Medium

This angel network wants to mobilize 100,000 women investors
If Portfolia succeeds, it will funnel over $1 billion into startups that women care about by 2022. Fast Company

29-Year Old Venture Capitalist Talks Putting More Money in The Hands of Women of Colour
As a 29-year-old vice president at Trimantium Capital and the founder of Twenty65 Fund, Abyah Nycole Wynn is a rare venture capitalist–a young woman of color in an overwhelmingly white male industry, where only 0.2% of black women receive funding for their startups, Black Enterprisecaught up with Wynn to talk solutions for funding black women and career advice for breaking into the industry. Black Enterprise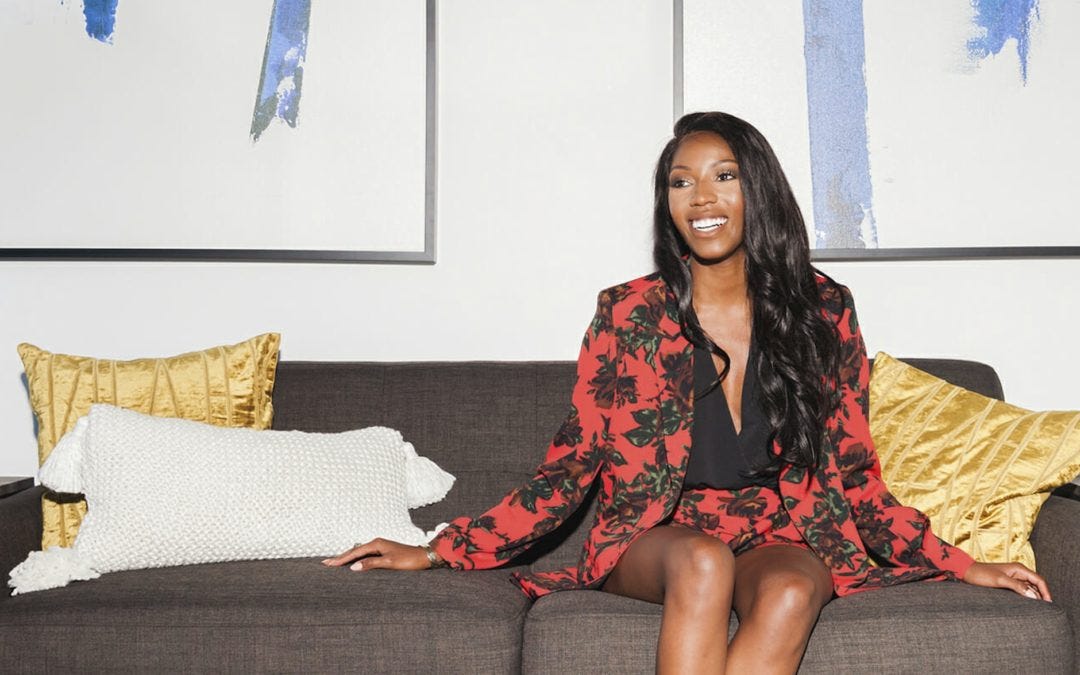 From the Operator
Why Tech Products For Women Are Underfunded And Why This Is A Great Opportunity
Products aimed at the female customer are being underfunded, because most start-up investors are male and do not understand the use case for products that they would not use themselves. Forbes

4 Women Who Make a Difference in Blockchain
Big technology companies have routinely failed to hire women for new projects, or promote them to management and board positions. But with blockchain, women have led the way on some of the most important projects, both at tech companies and start-ups. Barron's

How 'Blavity' Co-Founder Morgan DeBaun Became One Of The Most Important Women In Silicon Valley
Sure, everyone's got an idea for a startup or an app — the thing that would make them bank and give their name some luster — if only they followed through. Morgan DeBaun and her Blavity co-founders actually followed through on their million-dollar idea, only theirs came from the heart: They created a hub and a home for black millennials on Blavity.com when DeBaun was just 24 years old. Bustle

Why you can't be productive if you don't feel included by Abadesi, Founder of Hustle Crew Medium
Isolation in Entrepreneurship Is Real. At Business Events, Women Need Empathetic Connections.
There are ways we can create more open, accepting business environments that don't have to be touchy-feely -- just real. Entrepreneur
Darktrace's CEO on life leading one of the UK's top AI start-ups
Launched in Cambridge five years ago by a mixture of mathematicians, former intelligence agents, and specialists from the tech industry, it has quickly risen to the top of the UK tech scene, gaining a coveted unicorn valuation of $1.25 billion along the way. As well as the exciting AI technology that is transforming cyber security, the company is also unique in that it has two female CEOs, Poppy Gustafsson and Nicole Eagan. Evening Standard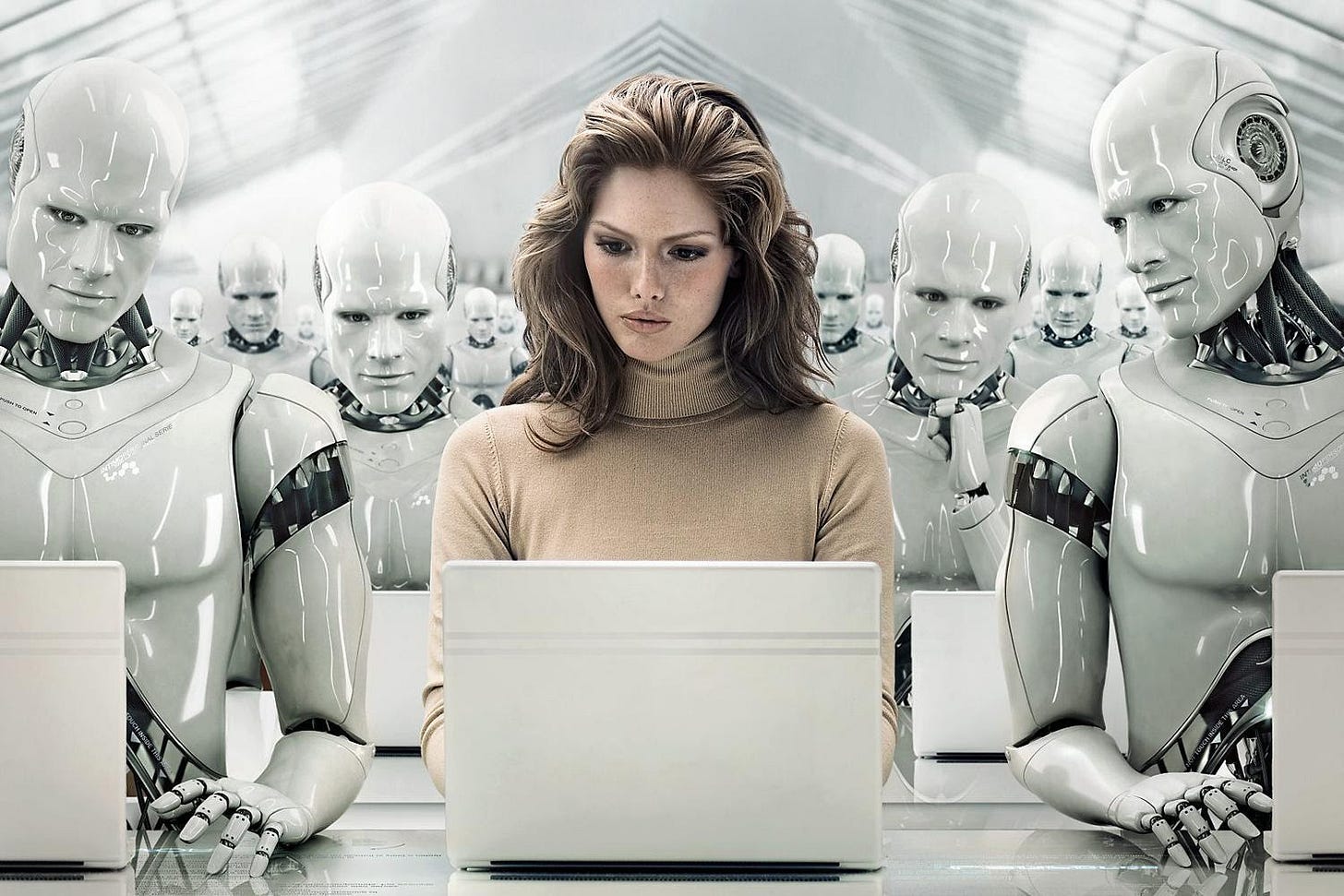 Research

Whether a Husband Identifies as a Breadwinner Depends on Whether He Respects His Wife's Career — Not on How Much She Earns
Professional careers are notorious for demanding that people be single-mindedly devoted to work. It's a demand that is often especially acute for men, who face rigid expectations that being a successful man requires having a successful career, and that "success" means power and money. HBR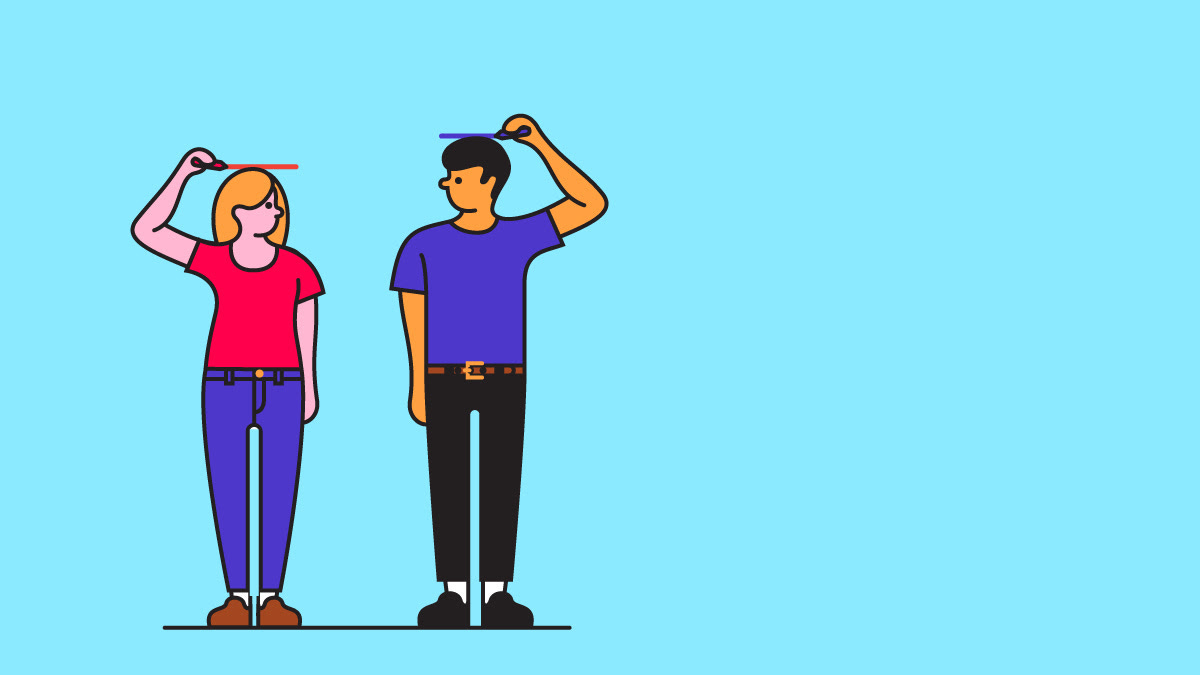 "Lean In" Messages and the Illusion of Control
In a world in which men dominate leadership roles, should we focus on changing the systems and structures that favor men at women's expense? Or should we emphasize the tactics individual women can use to get ahead? HBR
#BuiltbyWomen

📣 ExpoCart is a marketplace that helps exhibitors to easily hire and purchase everything they need for their exhibition stands through a network of the UK's leading exhibition suppliers.

👗 Threads is a London-based luxury fashion e-commerce platform that operates within chat apps.

💇 Wavy is a Stockholm-based hairdresser reservation service.

👜 Used By is a Stockholm-based marketplace for branded fashion resale.


Add your company to the
List of Female Founders in Europe
📆 Events
Apply for the Female Founders Office Hours London on September 4th

Elizabeth Galbut from SoGal Ventures runs a free monthly Zoom webinar for people interested in working in venture capital. You can sign up for a slot by using her Calendly link.

- August 21st in London: Like Minded Females - Mid Year Celebration!

- August 23rd in Berlin: Aya Jaff, Co-Founder & CEO of CoDesign Factory, also known as "Mrs Code" + Fundraising Workshop

- August 25th in London: Hatch Enterprise Demo Day

- August 29th in London: Blooms Masterclass: Build An App As A Non-Tech Founder

- September 6th in Paris: BrainGym: Women in Tech Intro to Robotics

Sign up now for Techstars Startup Weekend Women on September 7th in Stockholm

Voulez Monthly Pitch Clinic at Google Campus London: Are you an outstanding female founder? If so, then this is an opportunity to get feedback on your venture from a panel of experienced investors, as well as a chance to ask questions to industry experts. Hurry - applications close 20 September. Sign up now!

In case you missed it ...

Here are 536 women in the UK who could speak at your tech event.

What UK tech investors look for in founding teams UKTN

What you need to raise a Series A (and why it isn't 100k MRR) by Ophelia Brown, Founder of Blossom Capital. Medium

11 Things Elizabeth Yin, Co-founder, General Partner at Hustle Fund, learned from running a micro VC in the last year. Elizabeth Yin Blog

Inside the Mind of a NYC VC: Caitlin Strandberg of Lerer Hippeau AlleyWatch

What school did you go to? Venture capital's major diversity problem 40% of venture capitalists went to Harvard or Stanford Axios

There are very real differences in how women and men (and VCs) view entrepreneurship TechCrunch

How to get a job in venture capital FastCompany

Tech Ladies Job Board Product Hunt

The Terrible Truths of Fundraising: Lessons from a First-time Founder More here

Why Women Volunteer for Tasks That Don't Lead to Promotions HBR

Ten Female Founded Venture Capital Funds You Should Have In Your Network Forbes

Women Benefit When They Downplay Gender HBR

Finally, Evidence That Diversity Improves Financial Performance HBR

What I wish I knew about fundraising as a first-time founder Medium

Raising Capital From VCs: A "Don't" List Ellevest

10 British VCs To Start Sharing Diversity Data On All The Startups They Meet Forbes

Boston Consulting Group finds female-led startups raise less, earn more BCG
What the venture landscape is really like for Europe's female
founders Pitchbook
Tara Reeves of LocalGlobe shares What this VC has learned since coming back from maternity leave Medium

A startup founder who was rejected 148 times before raising almost $30 million made 2 small changes to get investors excited. Business Insider

Co-founder of Diversity VC shares her seed investing framework Medium

How to build an investor lead Bolt VC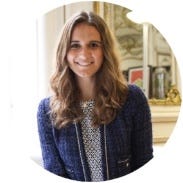 Comments, questions, tips? Send me a note!
Until next Sunday,
Sarah

Sharing is caring.

You know that there is a small but meaningful thing you can do this Sunday. Please take a minute and share Femstreet with friends on Twitter or Linkedin or forward this by 📧