Discover more from Femstreet
Femstreet is a media platform amplifying female voices, accelerating their success and creating a culture of empowerment - where women lead, shape, and fund the future.
Over 19,000 subscribers
Femstreet Issue #47 - Weekly Newsletter on Women in Tech & VC

Issue #47
Your weekly newsletter on women in tech, venture and entrepreneurship
This is issue No. 47. The last issue had a 46% open rate and the top two articles were:
Insights

From the Investor

VC Firm Maveron Promotes Anarghya Vardhana To Partner Forbes

5 Things About Careers Nobody Told Me (and I Had to Learn the Hard Way) - Part I by Carmen Alfonso Rico of Samaipata Ventures Medium

Q&A: Aileen Lee on Cowboy Ventures' latest $95 million fund, getting women on her cap table and what keeps her motivated
Seed-stage venture capital firm Cowboy Ventures closed its third fund on $95 million Tuesday. The firm, which is about six years old, is known for being one of the first VC funds launched by a woman: Aileen Lee, who spent more than a decade as a partner at Kleiner Perkins before opting to raise her own fund. Pitchbook spoke to Lee, who's also known for coining the now-ubiquitous term "unicorn," about Cowboy's latest fund, the importance of raising cash from diverse LPs and the strength of her small team. Pitchbook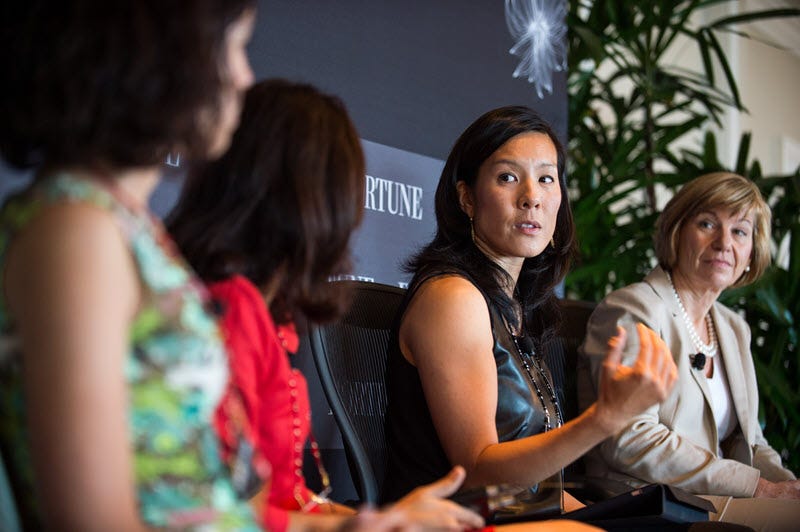 Bessemer Venture Partners Promotes Anna Khan to Vice President
Bessemer Venture Partners (BVP), a $4.5 billion global venture capital firm investing in consumer, enterprise and healthcare technology companies, today announced the promotion of Anna Khan to vice president. PR Newswire

What you need to raise a Series A (and why it isn't 100k MRR) by Ophelia Brown, Founder of Blossom Capital.
What MRR do we need to hit to be Series A ready? It's the inevitable question seed founders ask of Series A investors, but within the question itself are three myths:
That there's any one metric or KPI that deems a team ready for Series A

That if there was, that it's an MRR threshold

That when it comes to investors, one size fits all.
So what is it that Series A investors are looking for? Medium

A top VC stopped a board meeting with a cultured meat startup over a slide she hadn't seen in her entire career, and it offers a lesson to other companies
Heidi Roizen, a partner at Silicon Valley venture-capital firm DFJ, had to stop a board meeting with cultured-meat startup Memphis Meats when the founder showed a slide of five recent hires, all of whom were women. Business Insider

At 18, she launched a startup. At 22, she's blazing a trail in the VC world
Cathy Tie has accomplished more in her 22 years than most people do in a lifetime. Her research on genomics has been published in science journals, she's founded a profitable genetic testing company and she recently became the youngest partner to join Silicon Valley venture capital firm, Cervin Ventures. CNN Money

The Successful Startup and Enterprise Partnership
Greylock's Sarah Guo discusses how enterprise and startup leaders can effectively work together. She shares the four concerns all enterprises have when working with startups: scale, security, spend and supportability. Greylock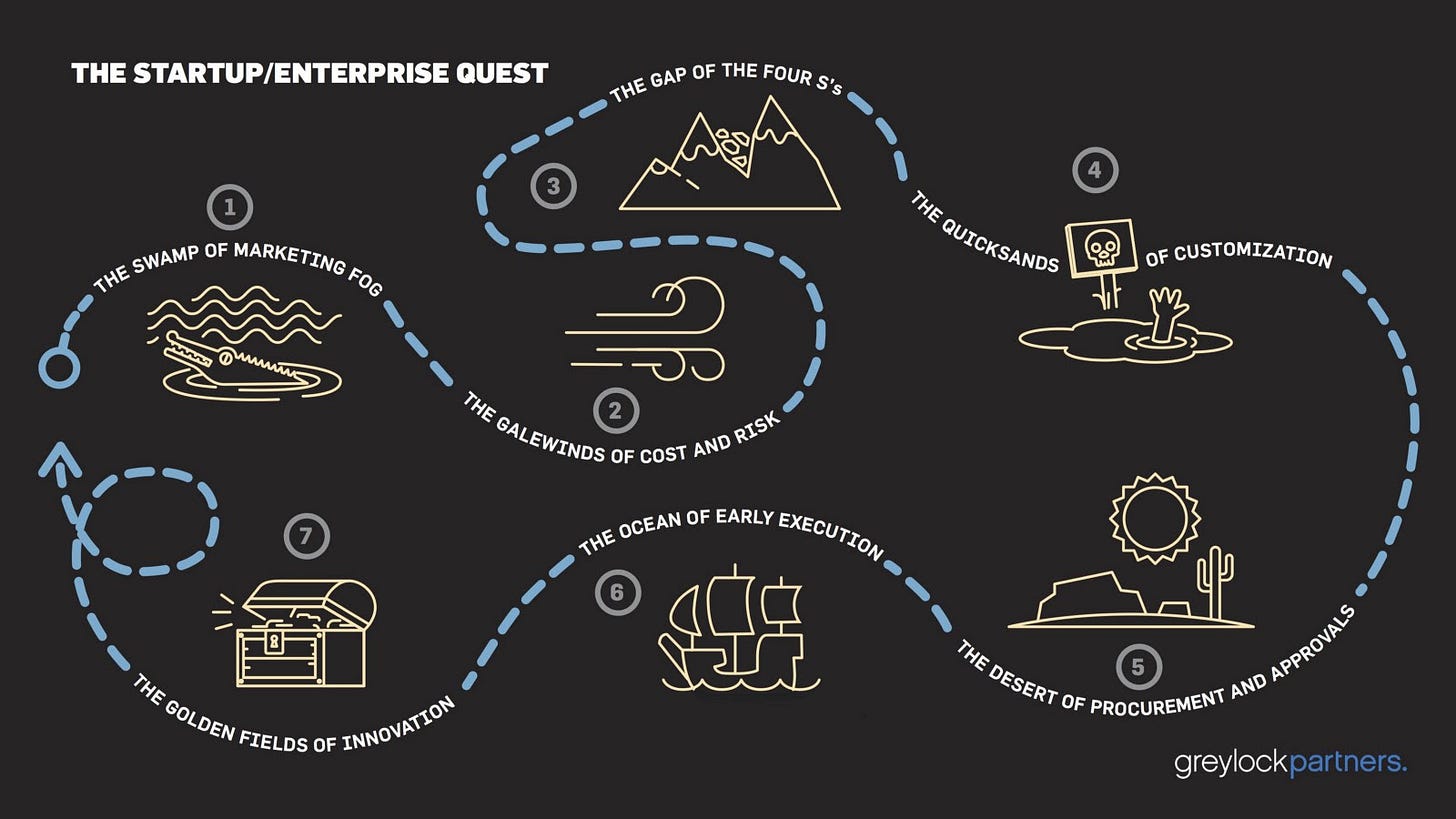 What UK tech investors look for in founding teams
If you're a founder looking for funding to grow your tech business, you'll likely have wondered about what investors look for in management teams before investing. UKTN
From the Operator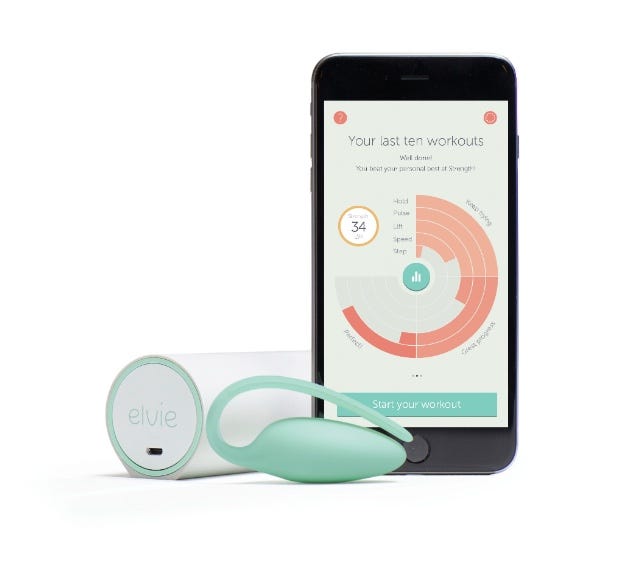 Femtech hardware startup Elvie inks strategic partnership with UK's NHS

Elvie, a femtech hardware startup whose first product is a sleek smart pelvic floor exerciser, has inked a strategic partnership with the UK's National Health Service that will make the device available nationwide through the country's free-at-the-point-of-use healthcare service so at no direct cost to the patient.

It's a major win for the startup that was co-founded in 2013 by CEO Tania Boler and Jawbone founder, Alexander Asseily, with the aim of building smart technology that focuses on women's issues — an overlooked and underserved category in the gadget space. TechCrunch
Essential Machine Learning Interview Questions by Steph Smith
MachineLearning hiring can be difficult. Toptal has introduced a set of community-driven machine learning interview questions. Hackernoon
How I built a global tech community and training company with no code by Abadesi, Founder of Hustle Crew Medium

Why this CEO makes everything she does transparent to all employees
After being lied to and kept in the dark at previous companies, Mathilde Collin, CEO of Front, decided she'd give her staff total access to everything. Fast Company

As a women-only members' club, this is why we appointed a male chairman
AllBright is a business focused on building networks and skills to connect and support smart-thinking women. On Monday Allbright announced an investment round of £9m to fund our global expansion, with their first international club opening in Los Angeles in 2019, and the appointment of Allan Leighton, formerly CEO of ASDA, as our first non-executive Chairman. iNews

SpaceX's Secret Weapon Is Gwynne Shotwell
She launches spaceships, sells rockets, and deals with Elon Musk. Bloomberg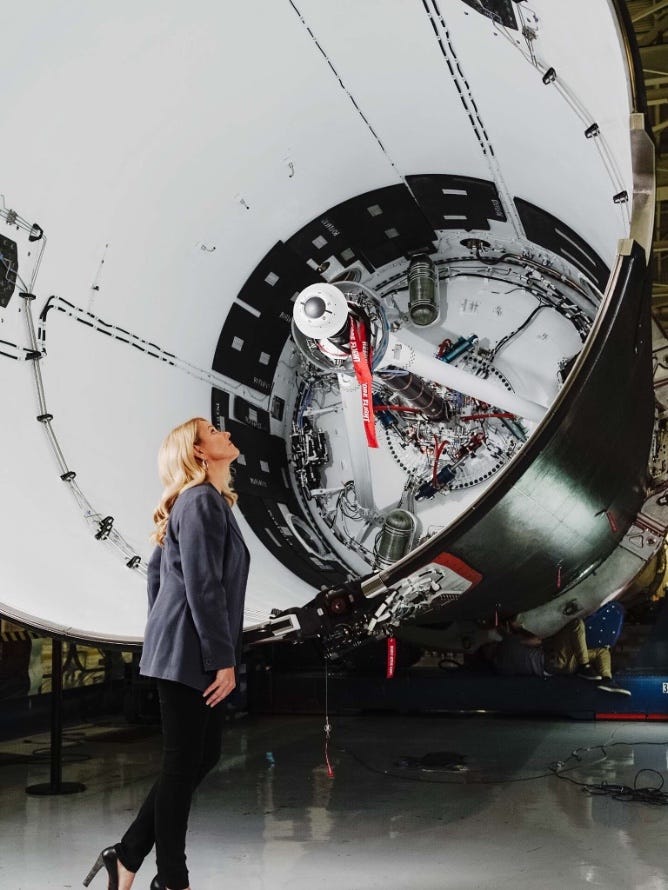 Instead of Thinking About What She Couldn't Change, This Female Founder Focused On Making Progress
Stephany Lapierre talks about how she built her company, despite the odds. Entrepreneur

5 steps to building a category-defining company: LOLA's plan to become a lifelong brand for women
Every entrepreneur wants to build a category-defining company like LOLA and own their sector, but what do founders need to do to get there? Medium

Be Your Own Boss: Women Entrepreneurs Share Their Success Stories
How these women business owners overcame obstacles to success on their own terms. Inc

How Friendship Holds Women Back in Their Careers—and What They Can Do About It
Fortune
Research

Meet 105 Black & Latino Founders Who Raised $1mm+ in VC Funding ($2.7bn Total)
Harlem Capital found 105 companies that have raised $2.7bn in venture capital, but the median raise is $3mm as the top 3 raises (Compass at $808mm, Honest Co. at $503mm and FS Card at $190mm) represent $1.5bn or 55% of capital raised. 70% of the latest funding rounds are Seed or Series A, but 13% have been acquired. The average founding year of the 13 companies acquired is 2013. Medium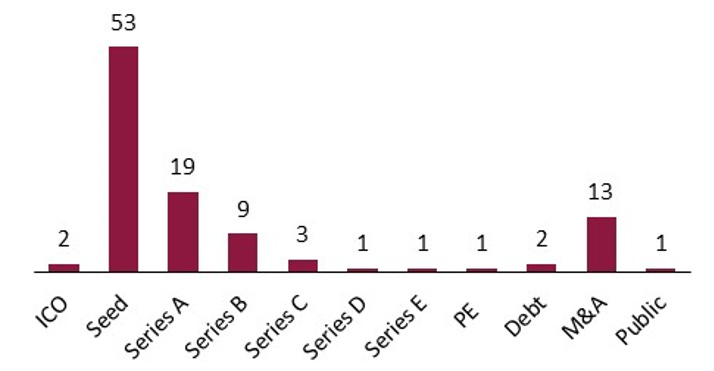 The Bamboo Glass Ceiling
Asian American women face particular challenges in the workplace. And they're not getting the attention they need. A recent report on Silicon Valley from the Ascend Foundation revealed that Asians, though the largest racial cohort in the industry, are the racial group least likely to be promoted to manager and executive positions. Slate
#BuiltbyWomen

💰 The Estonian startup Crassula developed a software platform for building FinTech products.

🍿 Hamburg-based Popkon produces and sells healthy popcorn.

🎵 The German startup Laleby developed the first music streaming player for children.

🎥 Berlin-based Nyris developed a high performance visual search engine to find products and objects in images and videos in less than a second.

Add your company to the
List of Female Founders in Europe
📆 Events
Ada's List are running their annual conference 13th Oct and looking for speakers; women in tech, please apply!

Elizabeth Galbut from SoGal Ventures runs a free monthly Zoom webinar for people interested in working in venture capital. The next one is happening in August. You can sign up for a slot by using her Calendly link.

- August 14th sun Berlin: Women of Greatness at CoWomen

- August 16th in London: Researc/hers Code: Women Who Tech

- August 16th in London: Female Founders Summer Networking Party

- August 23rd in Berlin: Aya Jaff, Co-Founder & CEO of CoDesign Factory, also known as "Mrs Code" + Fundraising Workshop

- August 29th in London: Blooms Masterclass: Build An App As A Non-Tech Founder

- September 6th in Paris: BrainGym: Women in Tech Intro to Robotics

Sign up now for Techstars Startup Weekend Women on September 7th in Stockholm

Voulez Monthly Pitch Clinic at Google Campus London: Are you an outstanding female founder? If so, then this is an opportunity to get feedback on your venture from a panel of experienced investors, as well as a chance to ask questions to industry experts. Hurry - applications close 20 September. Sign up now!

In case you missed it ...

Here are 536 women in the UK who could speak at your tech event.

11 Things Elizabeth Yin, Co-founder, General Partner at Hustle Fund, learned from running a micro VC in the last year. Elizabeth Yin Blog

Inside the Mind of a NYC VC: Caitlin Strandberg of Lerer Hippeau AlleyWatch

What school did you go to? Venture capital's major diversity problem 40% of venture capitalists went to Harvard or Stanford Axios

There are very real differences in how women and men (and VCs) view entrepreneurship TechCrunch

How to get a job in venture capital FastCompany

Tech Ladies Job Board Product Hunt

The Terrible Truths of Fundraising: Lessons from a First-time Founder More here

Why Women Volunteer for Tasks That Don't Lead to Promotions HBR

Ten Female Founded Venture Capital Funds You Should Have In Your Network Forbes

Women Benefit When They Downplay Gender HBR

Finally, Evidence That Diversity Improves Financial Performance HBR

What I wish I knew about fundraising as a first-time founder Medium

Raising Capital From VCs: A "Don't" List Ellevest

10 British VCs To Start Sharing Diversity Data On All The Startups They Meet Forbes

Boston Consulting Group finds female-led startups raise less, earn more BCG
What the venture landscape is really like for Europe's female
founders Pitchbook
Tara Reeves of LocalGlobe shares What this VC has learned since coming back from maternity leave Medium

A startup founder who was rejected 148 times before raising almost $30 million made 2 small changes to get investors excited. Business Insider

Co-founder of Diversity VC shares her seed investing framework Medium

How to build an investor lead Bolt VC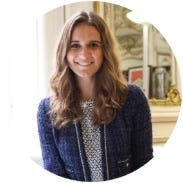 Comments, questions, tips? Send me a note!
Until next Sunday,
Sarah

Sharing is caring.

You know that there is a small but meaningful thing you can do this Sunday. Please take a minute and share Femstreet with friends on Twitter or Linkedin or forward this by 📧