Discover more from Femstreet
Femstreet is a media platform amplifying female voices, accelerating their success and creating a culture of empowerment - where women lead, shape, and fund the future.
Over 19,000 subscribers
Femstreet Issue #46 - Weekly Newsletter on Women in Tech & VC

Issue #46
Your weekly newsletter on women in tech, venture and entrepreneurship
This is issue No. 46. The last issue had a 45% open rate and the top two articles were:

AccelerateHER teamed up with Inspiring Fifty to showcase inspiring women leaders in the UK tech industry. Inspiring Fifty is a non-profit that aims to increase diversity in tech by making role models more visible. In past years they have grown the list from Canada, South Africa, and Europe, and this year AccelerateHer will be bringing the list for the first time to the UK. Past winners for Inspiring Fifty Europe include Natalie Massenet, Anne-Marie Imafidon, and Joanna Shields. Nominate somebody or yourself.
Insights

From the Investor

Inside the Mind of a NYC VC: Caitlin Strandberg of Lerer Hippeau
Caitlin joined AlleyWatch to discuss her path to venture after working as an early employee at two prominent NYC startups, the differences between the various roles found in venture, the many resources Lerer Hippeau offers entrepreneurs, actionable tips for entrepreneurs on how to handle the investor/entrepreneur relationship, and much, much more. AlleyWatch

Why Victoria Treyger Is Leaving A Top Job At A Unicorn To Join Felicis Ventures' New $270M Fund
Victoria Treyger's path to venture capital started incidentally. As chief revenue officer of lending startup Kabbage, Treyger had a top job at a company with a billion-dollar-plus valuation, IPO rumors and loads of SoftBank cash to expand. But Treyger had long enjoyed meeting with smaller startups on her own time, advising their entrepreneurs and sometimes writing a personal check. Forbes

Innovative Investor Sutian Dong on the Next Wave of Female Talent in Tech
Female Founders Fund partner, Sutian Dong, is the investor behind companies like Rent the Runway, Maven Clinic and Zola. Learn if venture capital financing is right for your business, how you can be a smart asset allocator, and how you can create a career investing in women. bSmart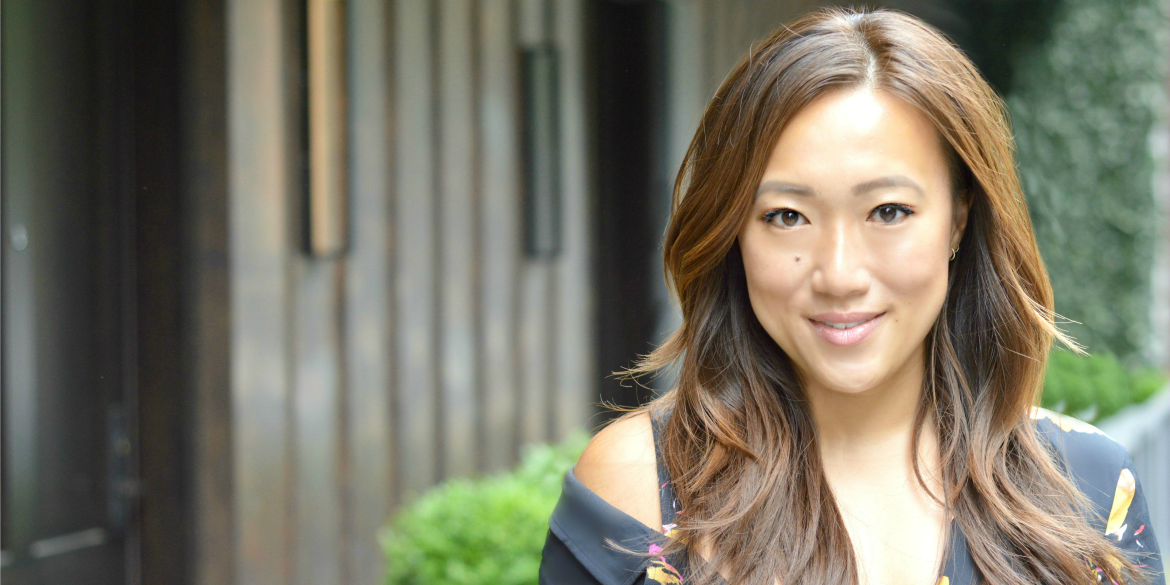 Coming to America — A Founders' Quick Guide to the Legal Process by Zoë Chambers of Octopus Ventures
You've worked hard to become familiar with the UK legal process. Then you take investment from US investors and suddenly you're exposed to the US legal process and market standards. Medium

How Arlan Hamilton turned her hustle and grit into a minority-focused VC fund investing millions
Arlan Hamilton, founder of the venture capital fund Backstage Capital, says that she's come out twice. First, as a lesbian, then as an entrepreneur. "I used to think I was so strange," Hamilton said. "None of my friends were taking risks like I was taking. They had jobs with health insurance." Then she discovered the world of startups and was intoxicated by the potential those opportunities held. GeekWire

The Dorm Room Fund announced the Future Female Founders Track
DRF is bringing together a cohort of 15 aspiring founders in San Francisco for a 9 session masterclass on everything from testing an MVP to dealing with harassment, led by rockstar Silicon Valley female founders and investors from the First Round community. Medium

Listen to Jenny Lee of GGV Capital on Being a VC in China GGV Podcast

Business grants for women
Are you a female entrepreneur who's looking to fund a start-up venture? These grant schemes offer cash awards and business support exclusively to women in business.
From the Operator

How to Secure VC Funding When You're the Only Woman in the Room
"Having raised over $40 million -- some of it while pregnant -- I've learned a few things about winning over male investors. Here are a few tips I've collected over the years pitching solo and with my female co-founders." Entrepreneur

How This Female Entrepreneur Launched a Beauty Brand That Landed In Sephora And Target
Jana Blankenship, the founder behind clean beauty brand Captain Blankenship, is holding her own—the indie brand, which started in Blankenship's kitchen, is now an international company sold at Sephora and over 1,600 Target stores across the country. Forbes

She Helped Invent Apple TV, Now She's Reinventing Email at Superhuman
Emuye Reynolds is one of the first iOS developers in the world. She graduated from Brown in 2006, and then she went straight to Apple. Now, she's Head of Mobile at Superhuman, where she and her team are building the most powerful email app in the world. Women2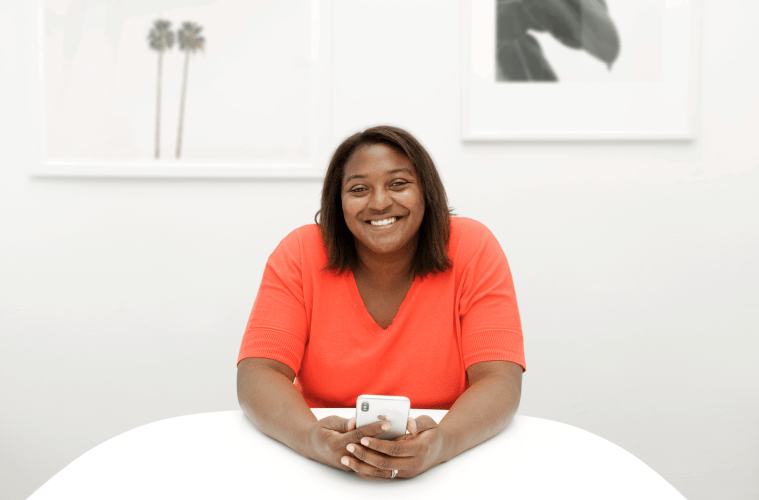 How the Founder of This Multimedia Company Hired Her Own Mentor
GoldieBlox founder and CEO Debbie Sterling wanted to keep her mentor as close as possible -- so she hired her to be president of the company. Entrepreneur

"He told me that my 'project' is cute and let's discuss it in bed."
Are these scenes from the fictional TV show Silicon Valley? What about Mad Men? Nope. They are real-life experiences from women entrepreneurs in Europe who are pitching their startup to investors. The Next Web

5 female entrepreneurs on how they turned their passions into careers
For the working woman, life can sometimes be stressful. During an intimate panel discussion at the Jemma headquarters, five female entrepreneurs and founders discussed their journeys, from the birth of their ideas, the work they put into executing them, and the eventual launch of their companies. Kulturehub
Research

Bain & Co have launched their Diversity & Inclusion in the Workplace Survey 2018
This is an important topic to help understand how corporates can make a difference. Take the survey here

There are very real differences in how women and men (and VCs) view entrepreneurship, underscores a new survey
Illuminate Ventures, a nine-year-old, woman-led, early-stage venture firm that's focused on enterprise cloud and mobile computing startups, has produced some thought-provoking research of its own around how women and male founders view entrepreneurship, from why they do it to how much support they receive from family members. TechCrunch

What school did you go to? The Ivy League bias: Venture capital's major diversity problem 40% of venture capitalists went to Harvard or Stanford
The world of venture capital is dominated by white men (the number is actually 60%). But a new study by VC Richard Kerby is throwing a little light on just how vanilla the industry actually is. The conclusion? "While there has been an improvement after 2 years, we still have a long way to go in improving diversity within our industry." There's new data on the industry's lack of diversity, including a previously-unstudied metric: educational background. Kerby found that, among his sample of around 1,500 VCs, a whopping 40% went to either Harvard or Stanford. Axios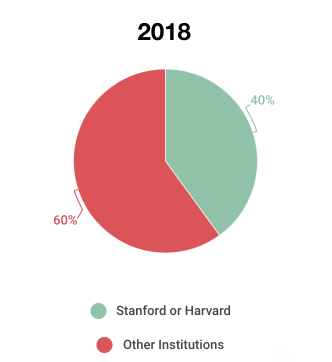 Women entrepreneurs are more likely to rely on their own credit and home equity loans
Women who try to launch their own businesses are at a significant disadvantage compared to men, according to a report published this month by the Institute for Women's Policy Research.
Men are twice as likely to receive over $1 million in funding.

Women are 1.1 more likely to use their own credit and take out home equity loans to finance their business.

Men-owned businesses are twice as likely as women-owned businesses to have either a granted patent (1.5% compared with 0.7%) or a pending patent (0.9% versus 0.4%).

Women are less likely than men to hold intellectual property rights, yet more likely to engage in product innovations and continually update and revise their products before they bring it to market. More here
#BuiltbyWomen

🌙 Moons and Junes is a Copenhagen-brand founded devoted to providing an everyday luxury to women.

🚴‍♀️ beryl, formerly BLAZE, are an intelligent biking brand and developing innovative products for urban cycling.

🔬Lisbon-based Biocol Labs is a contemporary and independent laboratory with the mission to create ethical, innovative and creative solutions for the modern man and woman to live a healthy and happy life. Welcome to the post-chemical society.

⚕️The German startup EgoSession developed a mental health platform to facilitate the day-to-day work of psychotherapists, non-medical psychotherapists and provide optimal psychological support for clients.



Add your company to the
List of Female Founders in Europe
📆 Events
Ada's List are running their annual conference 13th Oct and looking for speakers; women in tech, please apply!

Elizabeth Galbut from SoGal Ventures runs a free monthly Zoom webinar for people interested in working in venture capital. The next one is happening in August. You can sign up for a slot by using her Calendly link.

- August 8th in London: Women in London Talk Tech - Blockchain and Crypto Special

- August 16th in London: Researc/hers Code: Women Who Tech

- August 16th in London: Female Founders Summer Networking Party

- August 23rd in Berlin: Aya Jaff, Co-Founder & CEO of CoDesign Factory, also known as "Mrs Code" + Fundraising Workshop

Sign up now for Techstars Startup Weekend Women on September 7th in Stockholm

Voulez Monthly Pitch Clinic at Google Campus London: Are you an outstanding female founder? If so, then this is an opportunity to get feedback on your venture from a panel of experienced investors, as well as a chance to ask questions to industry experts. Hurry - applications close 20 September. Sign up now!

In case you missed it ...

Here are 536 women in the UK who could speak at your tech event.

11 Things Elizabeth Yin, Co-founder, General Partner at Hustle Fund, learned from running a micro VC in the last year. Elizabeth Yin Blog

How to get a job in venture capital FastCompany

Tech Ladies Job Board Product Hunt

The Terrible Truths of Fundraising: Lessons from a First-time Founder More here

Why Women Volunteer for Tasks That Don't Lead to Promotions HBR

Ten Female Founded Venture Capital Funds You Should Have In Your Network Forbes

Women Benefit When They Downplay Gender HBR

Finally, Evidence That Diversity Improves Financial Performance HBR

What I wish I knew about fundraising as a first-time founder Medium

Raising Capital From VCs: A "Don't" List Ellevest

10 British VCs To Start Sharing Diversity Data On All The Startups They Meet Forbes

Boston Consulting Group finds female-led startups raise less, earn more BCG
What the venture landscape is really like for Europe's female
founders Pitchbook
Tara Reeves of LocalGlobe shares What this VC has learned since coming back from maternity leave Medium

A startup founder who was rejected 148 times before raising almost $30 million made 2 small changes to get investors excited. Business Insider

Co-founder of Diversity VC shares her seed investing framework Medium

How to build an investor lead Bolt VC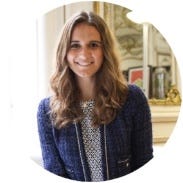 Comments, questions, tips? Send me a note!
Until next Sunday,
Sarah

Sharing is caring.

You know that there is a small but meaningful thing you can do this Sunday. Please take a minute and share Femstreet with friends on Twitter or Linkedin or forward this by 📧