Discover more from Femstreet
Femstreet is a media platform amplifying female voices, accelerating their success and creating a culture of empowerment - where women lead, shape, and fund the future.
Over 19,000 subscribers
Femstreet Issue #45 - Weekly Newsletter on Women in Tech & VC

Issue #45
Your weekly newsletter on women in tech, venture and entrepreneurship
This is issue No. 45. The last issue had a 45% open rate and the top two articles were:
Insights

From the Investor

Bringing transparency to seed investing...
Elizabeth Yin, Co-founder, General Partner at Hustle Fund and former Partner at 500 Startups shares 11 Things she has learned from running a micro VC in the last year. Elizabeth Yin Blog

Microsoft's VC arm launches contest to fund female founders: M12 and VC partners commit $4 million to empower women entrepreneurs
Through the Female Founders Competition, Microsoft is asking startups with at least one woman founder to apply for the chance to win $2 million in funding from M12 and their VC partners, EQT Partners and SVB Financial Group, as well as getting access to technology resources, mentoring and legal counsel. Business Insider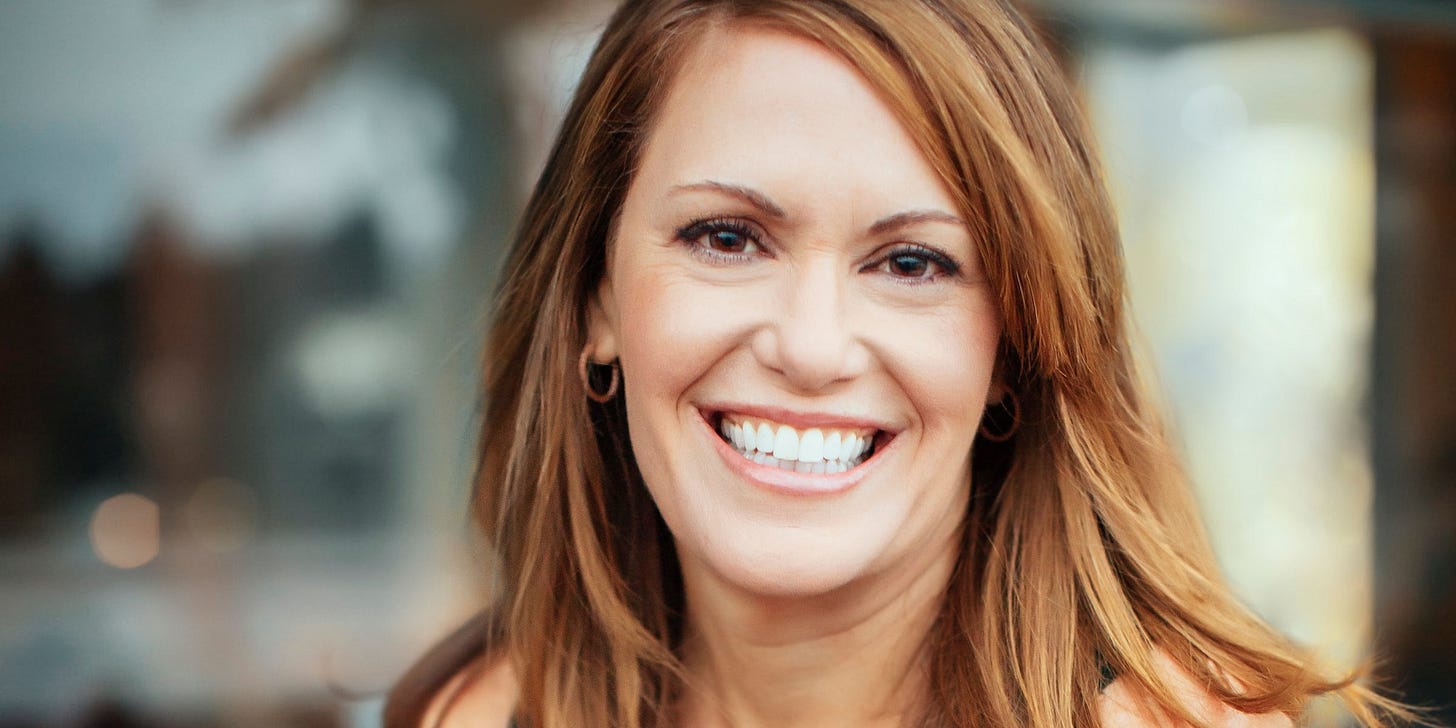 AND Microsoft partners with Black Girls Code to help the organization launch Seattle chapter
Microsoft has partnered with Black Girls Code, led by Kimberly Bryant, to enable the organization to launch a chapter in Seattle, Microsoft announced on LinkedIn today. Since launching in 2011, Black Girls Code has introduced technology and computer science to young black girls in 13 cities throughout the country. Seattle marks Black Girls Code's 14th chapter. TechCrunch

Meet the VC team changing the start-up landscape
The start-up scene, unquestionably, has a diversity problem. This is something that VC founder Arlan Hamilton and her team at Backstage Capital intend to correct. Siliconrepublic

Meet With Greylock Investors at TechCrunch Include Office Hours Apply today! Last year, Greylock investors met with 18 diverse founding teams with backgrounds such as: women, veterans, LGTBQ, Latino/a, Asian, Native Americans and those with disabilities. TechCrunch

OpenView's Ongoing Commitment to Diversity - it's pretty impressive!!! OpenView Partners

A VC who just raised $22 million to invest in startups reveals one thing you should never say to a female investor
Clara Brenner is an up-and-comer in Silicon Valley tech investing. Her firm, Urban Innovation Fund, just raised $22 million to invest in startups. Business Insider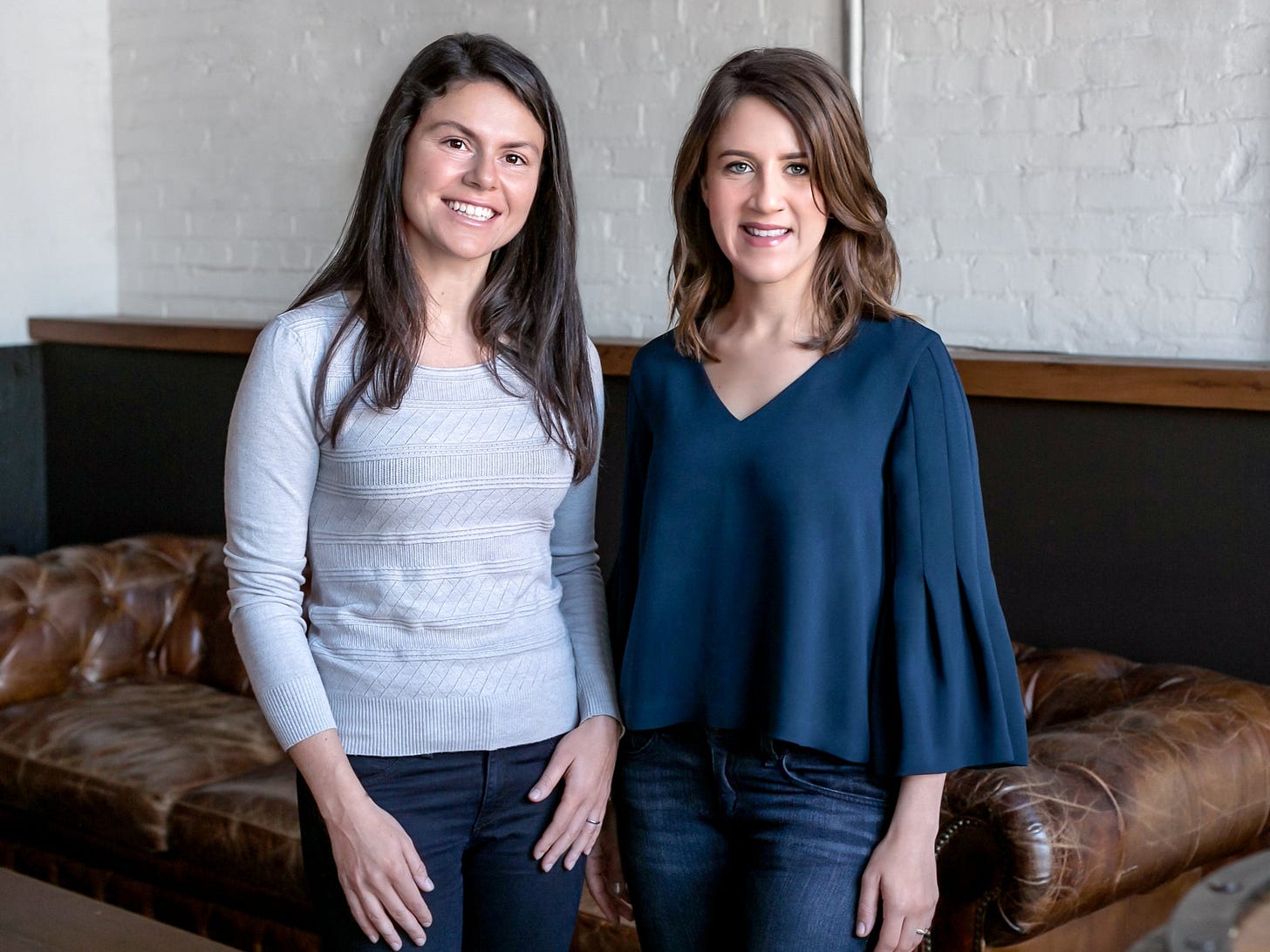 From the Operator

100 Women Founders In Europe To Follow On Twitter And LinkedIn Forbes

Meet the women forging their way through the industry in The Drum's 50 Under 30 UK The Drum

Female founders had a very good week
Actually, it's probably been a really hard week to be a female founder, like all weeks: Last year, startups in the US with exclusively female founders brought in just 2.2% of all venture funding. So far in 3Q 2018, female founders in the US have brought in a higher percentage of venture capital funding than any quarter in recent history, according to PitchBook data. It was a busy week for female founders and CEOs. Here, three big deals that went down: Pitchbook

Tech Ladies Job Board
Hire 30,000 women in tech with this new job board. Product Hunt

Academic writes 270 Wikipedia pages in a year to get female scientists noticed
Researcher Jess Wade says efforts to attract girls into science are not evidence-based – and are not working. The Guardian

10 Pieces of Advice I Wish Every Woman Could Hear
After 15 years in the tech industry, I've learned many things the hard way. Entrepreneur

The Terrible Truths of Fundraising: Lessons from a First-time Founder by Julia Enthoven, founder and CEO of a video editing startup called Kapwing:
Deep information asymmetry

Blatant unfairness

Low frequency, high variability

Limited feedback

Time

Personal Judgement More here
These Facebook Interns of Color Share Their Experience
An internship at Facebook is a coveted experience for many young people. For young people of color, it is a door opened into the world of Silicon Valley. Black Enterprise caught up with several of Facebook's interns to find out what it's like working for the tech media giant.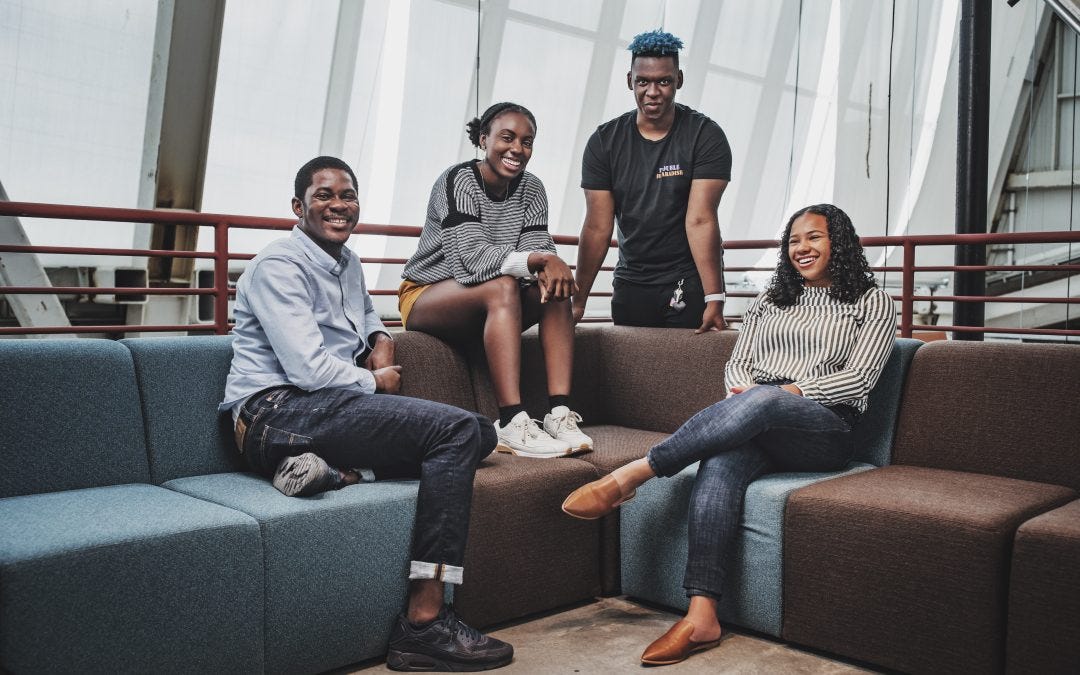 Why I Took So Long to Start My Own Business
"I realized my fears were based on the fact that I am a woman." Being a successful entrepreneur should be every woman's aspiration. Studies continue to show that the number of women starting their own businesses is on the rise. One particular poll found that the ranks of female entrepreneurs rose from 220 out of 100,000 adults in 2014, to 260 in 2015. Entrepreneur

At 70, Founding A Cannabis Startup Can Be Quite A Trip
While her fellow startup founders e-scoot to co-working spaces around Tel Aviv's Rothschild Boulevard –Israel's version of Silicon Valley's Sand Hill Road– Professor Leah Boehm, 70, rides her motorcycle the 40KM (24 miles) to Kibbutz Revadim in southern Israel every morning. Forbes

PwC and Blooming Founders launch programme to support scale-up businesses led by women
PWC

What is the glass cliff, and why do so many female CEOs fall off it?
Once the glass ceiling is shattered, there's no guarantee that a female CEO won't step or be pushed off the glass cliff. Fast Company

7 Female Powerhouses Share Their Best Advice For Starting A Business Refinery29
Research

The power of more than one woman on a board
Within a boardroom, one woman — or even two — isn't enough to shift a culture, research shows. Although a majority of companies in the S&P 500 have at least one woman on their boards, only 25% have more than two, according to a recent study from PwC. CNN

Investment Performance of Female CEOs – Academic Insights on Investing
By analyzing U.S. firms with female CEOs from January 1996 to December 2014 ( as of this date there are 55 firms with women serving as CEOs), the authors find the following: Firms with female CEOs have higher average monthly and median returns, higher risk-adjusted performance (Sharpe, Sortino and Omega ratios) and significantly positive alphas with both the Carhart four-factor and the Fama-French five-factor model. Academic Insights on Investing

Female CEOs Say They Don't Expect Much Support — at Home or at Work
Women who have already made it to the top say that the only person who will get you there is yourself. HBR
#BuiltbyWomen

🔬Stockholm-based Lace Laboratory is on a mission to create the perfect combination of comfort and sensual style- panties that look, feel and last far beyond their price point.

😊 Smile and Learn is an Ed-Tech company based in Spain focused on children aged 2 to 12 and their families. They develop educational apps that are designed by educators and so stimulate children's learning.

👚 Carcel is a fashion label from Copenhagen produced by women in prison and made from 100% natural materials.

👯 No Isolation is a Norwegian startup that tackles loneliness and involuntary social isolation with an interactive robot.

💸 Stockholm-based Opti helps you invest your long-term savings better through an easy-to-use mobile application and the accompanying asset management services.

Add your company to the
List of Female Founders in Europe
📆 Events
Apply here for the Forward Partners Female founders office hours on 2nd August at 2:30 p.m.

Elizabeth Galbut from SoGal Ventures runs a free monthly Zoom webinar for people interested in working in venture capital. The next one is happening in August. You can sign up for a slot by using her Calendly link.

- August 3rd Applications close: Women Startup Challenge Europe Cohosted by the Mayors Office of Paris

- August 8th in London: Women in London Talk Tech - Blockchain and Crypto Special

- August 16th in London: Researc/hers Code: Women Who Tech

- August 16th in London: Female Founders Summer Networking Party

Sign up now for Techstars Startup Weekend Women on September 7th in Stockholm

In case you missed it ...

Here are 536 women in the UK who could speak at your tech event.

How to get a job in venture capital FastCompany

Why Women Volunteer for Tasks That Don't Lead to Promotions HBR

Ten Female Founded Venture Capital Funds You Should Have In Your Network Forbes

Women Benefit When They Downplay Gender HBR

Finally, Evidence That Diversity Improves Financial Performance HBR

What I wish I knew about fundraising as a first-time founder Medium

Raising Capital From VCs: A "Don't" List Ellevest

10 British VCs To Start Sharing Diversity Data On All The Startups They Meet Forbes

Boston Consulting Group finds female-led startups raise less, earn more BCG
What the venture landscape is really like for Europe's female
founders Pitchbook
Tara Reeves of LocalGlobe shares What this VC has learned since coming back from maternity leave Medium

The top 16 VC investors in Europe's female-founded companies. Pitchbook

A startup founder who was rejected 148 times before raising almost $30 million made 2 small changes to get investors excited. Business Insider

Co-founder of Diversity VC shares her seed investing framework Medium

How to build an investor lead Bolt VC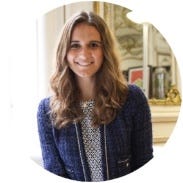 Comments, questions, tips? Send me a note!
Until next Sunday,
Sarah

Sharing is caring.

You know that there is a small but meaningful thing you can do this Sunday. Please take a minute and share Femstreet with friends on Twitter or Linkedin or forward this by 📧