Discover more from Femstreet
Femstreet is a media platform amplifying female voices, accelerating their success and creating a culture of empowerment - where women lead, shape, and fund the future.
Over 19,000 subscribers
Femstreet Issue #44 - Weekly Newsletter on Women in Tech & VC

Issue #44
Your weekly newsletter on women in tech, venture and entrepreneurship
This is issue No. 44. The last issue had a 44% open rate and the top two articles were: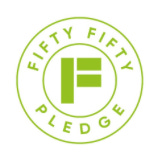 The FiftyFifty Pledge

#FiftyFiftyPledge launches Wednesday 25th July. We are a community of people who believe the fastest way to impact gender equality in venture capital and the distribution of capital in startup land is to activate gender diverse activities. The initiative led by Chris Tottman, Notion VC; Suki Fuller, Salaam Ventures in Partnership with Notion VC will focus on outreach, education, and marketing with accountability through an actionable pledge. Website soon to go live, for updates follow @Fiftypledge
Insights

From the Investor

Andreessen Horowitz Names Connie Chan A General Partner, Ending VC Firm's No-Promotion Policy
Andreessen Horowitz has prided itself on breaking some of venture capital's long-time norms in its nine years of operation. Now with the promotion of Connie Chan to general partner, it's breaking one of its own. The move marks a change that could signal a more diverse venture community and startup culture. Forbes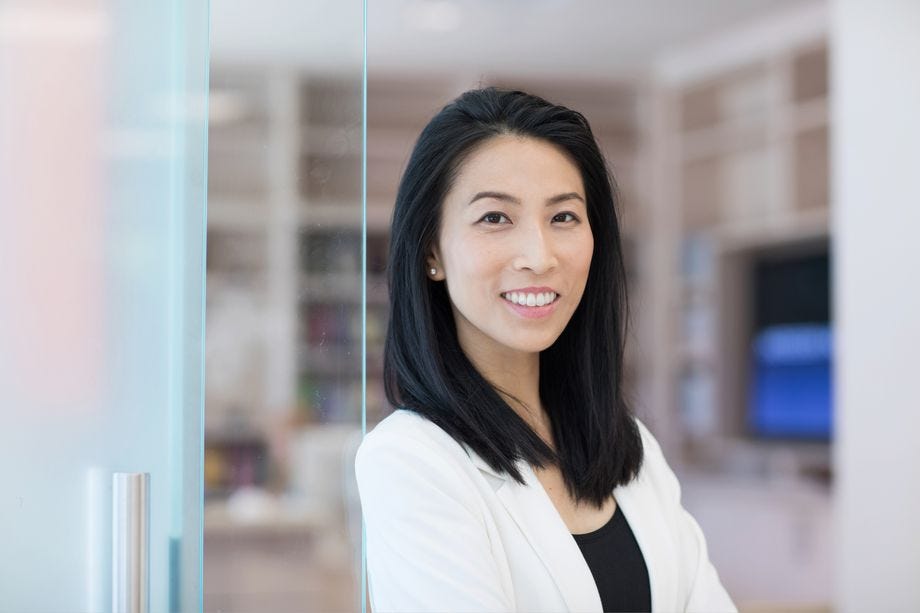 Fortune released its annual 40 under 40 list of the most influential young people in business on Thursday
Two investors made the list — Female Founders Fund founding partner Anu Duggal as well as Backstage Capital founder Arlan Hamilton. See the full list here: Fortune

About a Girl by Anya Navidski, Founder of Voulez Capital

What Great Athletes and Great Founders Have in Common by Nicole Quinn of Lightspeed Venture Partners Medium

Want to become a venture investor?
Women.VC offers scholarships for the Venture Capital Executive Program

Trail Mix Ventures, an outfit centered on wellness-obsessed millennials, just closed an $11 million debut fund
Enter Trail Mix Ventures, a New York-based outfit that invests in the "future of living well." TechCrunch

6 Lessons For VCs, Entrepreneurs From Upfront Ventures' Kara Nortman
Nortman is a partner at LA-based Upfront Ventures, a VC firm with an amazing track record and a unique approach to working with entrepreneurs because most of the partners are entrepreneurs themselves. In a far-ranging conversation, she focused on elements in the relationship between VCs and entrepreneurs that people rarely talk about, but provide the foundation of success. Forbes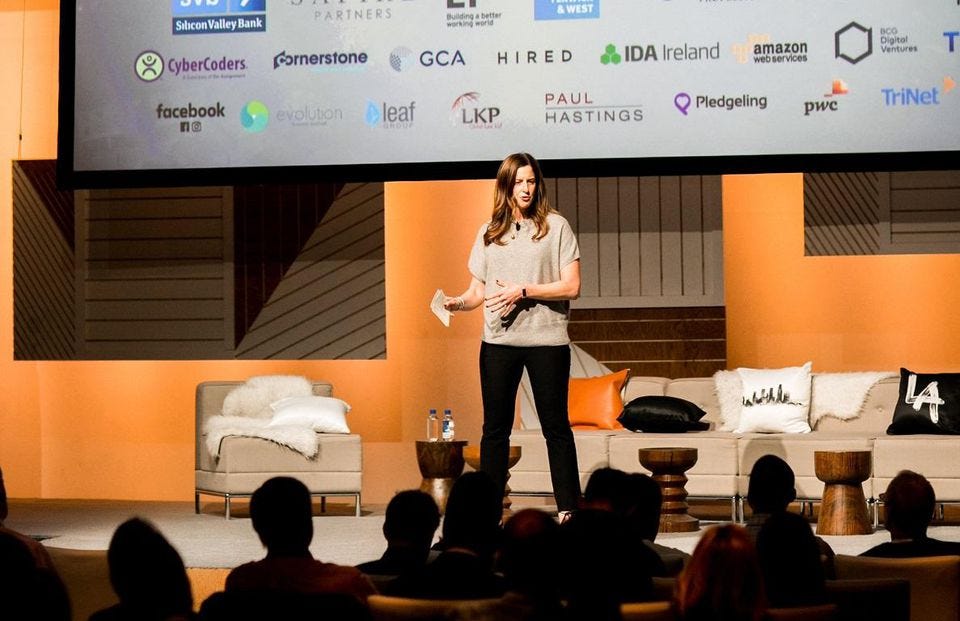 From the Operator

Complete the 2018 State of Women and Entrepreneurship Survey by Inc + Fast Company

Walmart Bought Her Brother's Company for $310 Million. Now She's Proving That Entrepreneurship Runs in the Family - What the CEO sister of Bonobos founder Andy Dunn learned from his play
When Monica Royer launched her baby clothes business five years ago, she was ready. And not just because she was a new mom who fiercely believed that whatever touched her infant daughter's skin should be safe and organic—although that certainly helped. What really made her ready? Her family ties. Fast Company

Tala Founder Shivani Siroya On Her Leap From Finance To Fundraising For Her Mission-Driven Fintech Startup
With various jobs in microfinance and investment banking at companies like Credit Suisse, UBS and Citi on her résumé, it's safe to say Shivani Siroya was all about numbers, stats and figures when it came to starting a company. In fact, one statistic inspired her to leave her career in finance to launch Tala, a smartphone lending app that serves people in underserved and emerging markets. Forbes

Don't Be Discouraged: There Are Opportunities For Women In Crypto
It's no secret that women are underrepresented in the crypto world. They're not going to sit in the sidelines while their male counterparts ride the blockchain wave. Forbes

Stacy Brown-Philpot of TaskRabbit on Being a Black Woman in Silicon Valley
Stacy Brown-Philpot, the chief executive of TaskRabbit, says her race often factors into the perception people have of her when they first meet. "No one thinks I'm a C.E.O.," she says. The Detroit native studied at Penn and Stanford, worked for Goldman and Google, and now runs the gig economy pioneer that Ikea acquired in 2017. The New York Times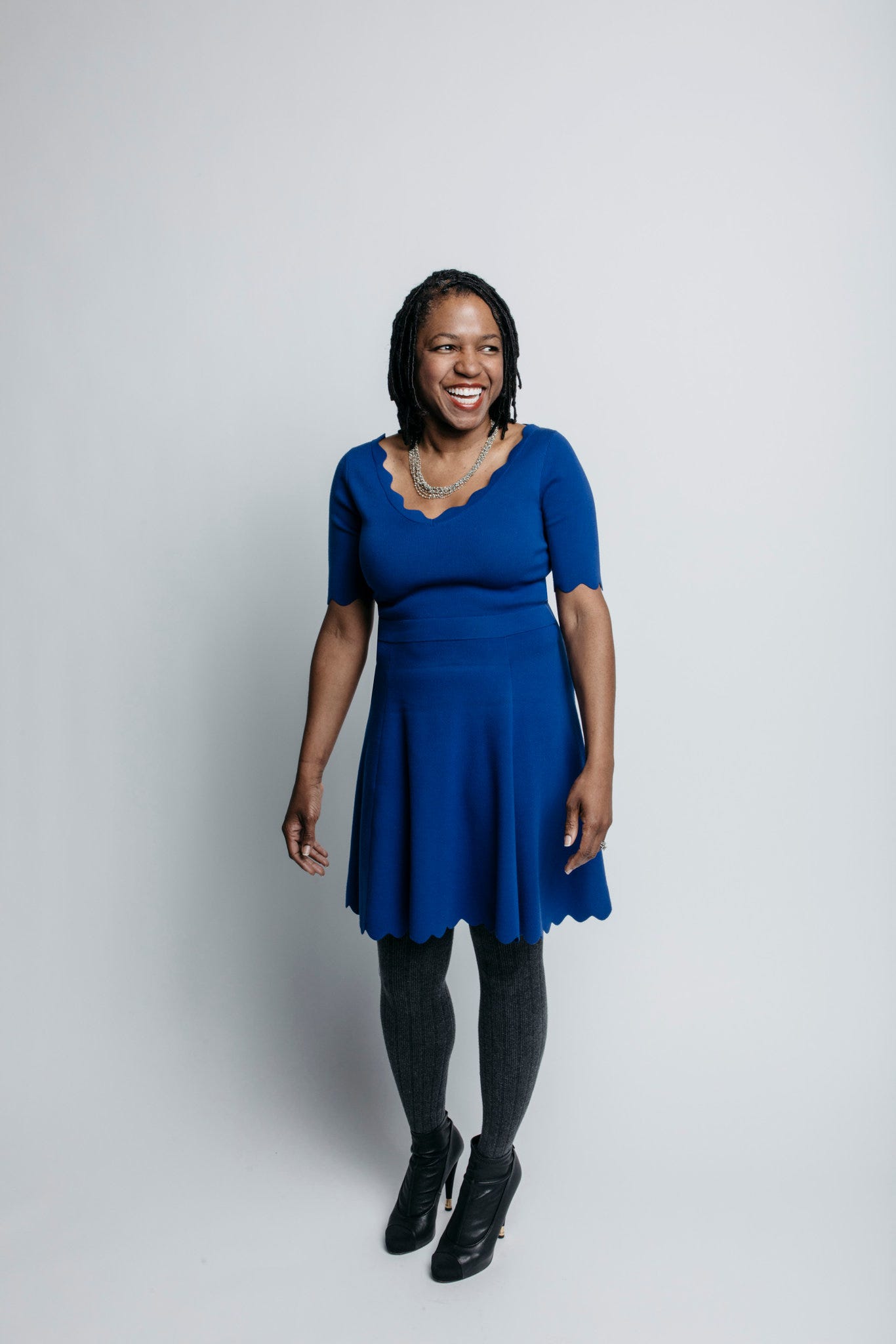 How I Bombed A Pitch To A VC And Still Got A Check by Kayla Michele, COO at PeduL Forbes
How This Female Founder Is Making The Healthcare Industry More Accessible
Julia Cheek started her company to create a better solution for a problem she faced. After all the doctors appointments and lab tests, she learned that she had multiple hormone and vitamin deficiencies. The experience inspired the Harvard Business School graduate to build EverlyWell, her at-home lab testing company, later that year. Forbes

What's a good way to find a mentor?
How would you suggest getting mentorship from people, and what can we offer in return if we are not advanced enough in our careers? Women in Product

Tips for Hiring Women in Tech From a Female CEO Who Had Trouble Hiring Women in Tech Women 2.0

Backers of Tesla and SpaceX fund 29-year-old Alice Zhang's AI-powered neuroscience startup
The battered field of neuroscience has a dogged new player: a team of young, renegade PhDs who say they're harnessing genomics and artificial intelligence to revive the ailing industry. Endpoints News
Research

Why Women Volunteer for Tasks That Don't Lead to Promotions
HBR research suggests that this reluctant volunteer is more likely to be female than male. Across field and laboratory studies, we found that women volunteer for these "non-promotable" tasks more than men; that women are more frequently asked to take such tasks on; and that when asked, they are more likely to say yes. HBR

Number of women in top boardroom positions falls, says report
FTSE 100 figures remain static, while FTSE 250 companies produce a sharp drop. The Guardian

US female-founded companies have raised $7B so far this year
In a year poised to bring in the most venture capital investment for US startups since the dot-com boom, female founders are also experiencing VC highs. Pitchbook
#BuiltbyWomen

👩 Yoni is an Amsterdam-based brand of sustainable tampons, pads and panty liners.

🚚 Zurich-based LuckaBox is an all-in-one on-demand and super flexible supply chain solution for retailers.

⚕️Lusanne, CH -based Lunaphore is disrupting tissue diagnostics field by fundamentally changing the time and resource driven nature of diagnostic assays on tumor sections. Lunaphore's revolutionary tissue-staining diagnostics device is gaining ground – and gaining attention for Deborah, who is featured in the Forbes 30 Under 30. And the prototype isn't even on the market yet.

👟 Zurich-based EyeFitU is a software company providing sizing recommendations for the apparel and footwear industry.

⛓️ Zug, CH-based Melonport builds multi-chain capable software for asset management. The Melon protocol is a blockchain protocol for digital asset management built on the Ethereum platform. It enables participants to set up, manage and invest in digital asset management strategies in an open, competitive and decentralised manner.

Add your company to the
List of Female Founders in Europe
📆 Events
Apply here for the Forward Partners Female founders office hours on 2nd August at 2:30 p.m.

Elizabeth Galbut from SoGal Ventures runs a free monthly Zoom webinar for people interested in working in venture capital. The next one is happening in August. You can sign up for a slot by using her Calendly link.

- July 24th in London: Blooms Masterclass - Understanding VC Deal Terms

- July 25th in London: Women & Crypto by Vestpod

- July 26th in Munich: FTL Robotics Meetup with Magazino

- August 3rd Applications close: Women Startup Challenge Europe Cohosted by the Mayors Office of Paris

Sign up now for Techstars Startup Weekend Women on September 7th in Stockholm

In case you missed it ...

Here are 536 women in the UK who could speak at your tech event.

A Google Doc with Women in Software Engineering stats

How to get a job in venture capital FastCompany

Ten Female Founded Venture Capital Funds You Should Have In Your Network Forbes

Women Benefit When They Downplay Gender HBR

Finally, Evidence That Diversity Improves Financial Performance HBR

What I wish I knew about fundraising as a first-time founder Medium

Raising Capital From VCs: A "Don't" List Ellevest

10 British VCs To Start Sharing Diversity Data On All The Startups They Meet Forbes

Boston Consulting Group finds female-led startups raise less, earn more BCG
What the venture landscape is really like for Europe's female
founders Pitchbook
Tara Reeves of LocalGlobe shares What this VC has learned since coming back from maternity leave Medium

The top 16 VC investors in Europe's female-founded companies. Pitchbook

With Her 'It's About Damn Time' Fund, Arlan Hamilton Is Bringing $36 Million In V.C. Funding To Black Women TechCrunch

A startup founder who was rejected 148 times before raising almost $30 million made 2 small changes to get investors excited. Business Insider

Co-founder of Diversity VC shares her seed investing framework Medium

How to build an investor lead Bolt VC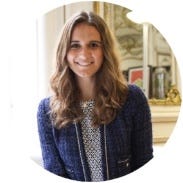 Comments, questions, tips? Send me a note!
Until next Sunday,
Sarah

Sharing is caring.

You know that there is a small but meaningful thing you can do this Sunday. Please take a minute and share Femstreet with friends on Twitter or Linkedin or forward this by 📧