Discover more from Femstreet
Femstreet is a media platform amplifying female voices, accelerating their success and creating a culture of empowerment - where women lead, shape, and fund the future.
Over 19,000 subscribers
Femstreet Issue #43 - Weekly Newsletter on Women in Tech & VC

Issue #43
Your weekly newsletter on women in tech, venture and entrepreneurship

This is issue No. 43. The last issue had a 47% open rate and the top two articles were:
Insights

From the Investor

Bringing Diversity to Venture Capital
An interview with Lolita M Taub, Principal at Backstage Capital, discussing her role as a Principal, diversity in venture capital, portfolio management, and how to break into venture capital. Medium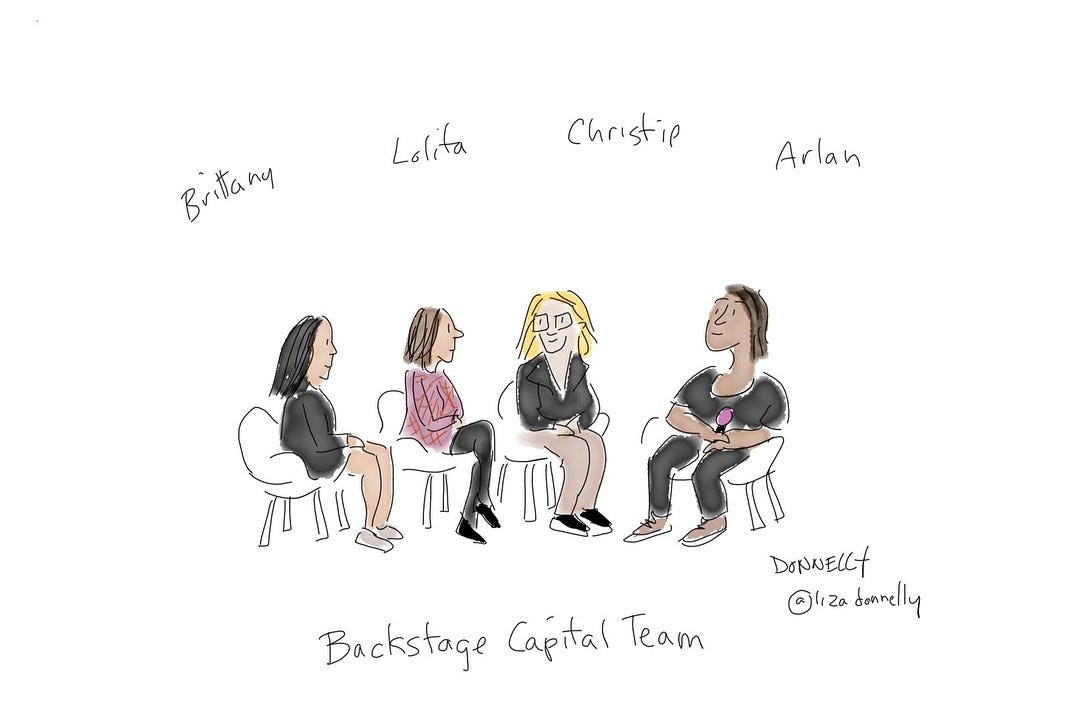 Lisa Marrone of August Capital interviews Erica Brescia, Co-Founder and COO of Bitnami and Investment Partner with XFactor Ventures Medium

"It's a good hair day!" by Emilie Spire, Investor at Felix Capital Medium

Ten Female Founded Venture Capital Funds You Should Have In Your Network
For those looking for a change in the face of venture capital, listed below are ten more female-founded funds to keep your eyes on (and to connect with). Forbes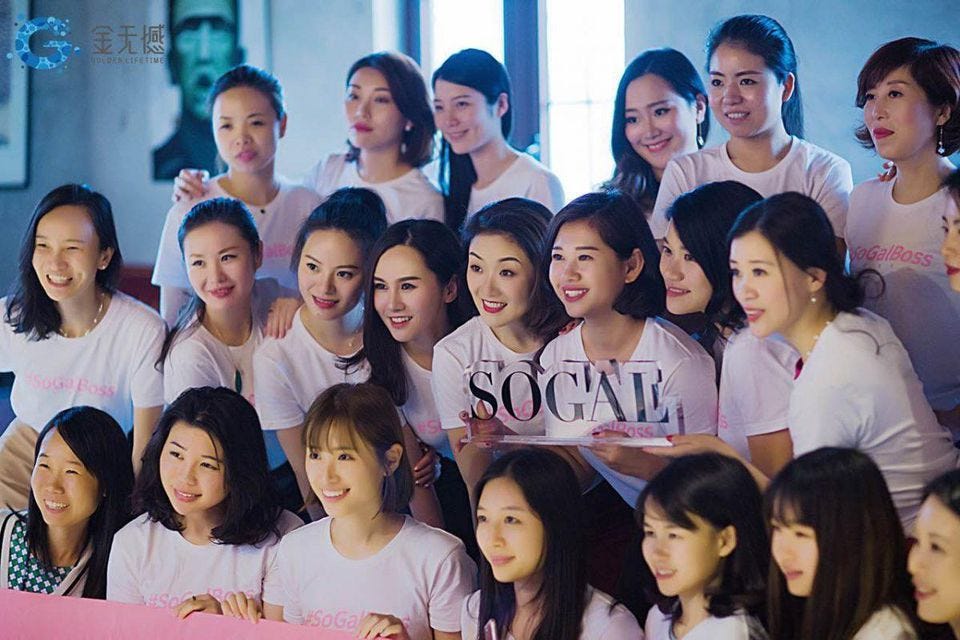 "Is a law degree useful in VC?" by Sarah A. Downey, Principal at Accomplice
Spoiler: not really. But here are the 7 ways in which it comes up. Medium

How Theresia Gouw Became America's Richest Female Venture Capitalist
Theresia Gouw, 46, began forging a path that led her to become a top American venture capitalist decades ago. In the 1990s, she was the first female investor at Palo Alto-based venture capital firm Accel Partners. Much of her wealth is linked to Accel's early investment in Facebook. Forbes

PODCAST: Meet The Under 30 Lerer Hippeau Principal Pursuing The Steepest Learning Curve
Caitlin Strandberg is a leading young mind in venture capital as a principal at Lerer Hippeau. In 2017, she was named to the Under 30 venture capital list for her work as vice president at FirstMark Capital. Forbes
From the Operator

Most influential women in UK tech: The 2018 longlist
Each year, Computer Weekly asks the technology industry to nominate who it thinks are the most influential women in UK tech. Here is the longlist of nominees for 2018

The Cost of Risk for Diverse Founders
Andy Ayim is a Product Manager and investor in working-class founders. He believes there is a huge untapped opportunity with LGBTQ+ community, people of color, and female founders from diverse backgrounds. This piece discusses diversity in tech and how its progression is limited by unequal opportunities and risk. Crunchbase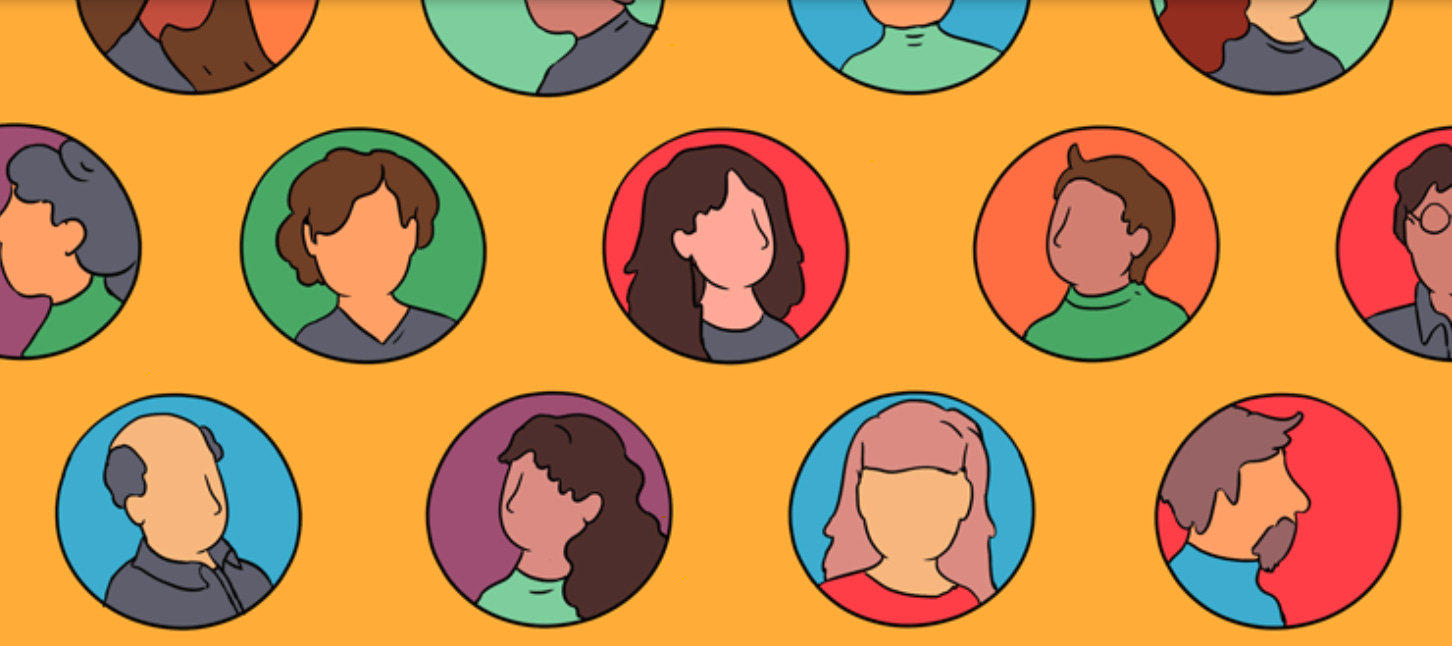 How Rejection Can Help Develop A Bolder Vision For Your Business
You know the female founders' lament — greater challenges raising money leads to fewer closed deals and lower amounts of money raised per deal. We [women] think of rejection as a bad thing. Rejection can be crushing but think of it as an opportunity to pivot and dream bigger and bolder. Forbes

How 20-Year-Old Kylie Jenner Built A $900 Million Fortune In Less Than 3 Years
This article was all over my Twitter timeline last week. People went back and forth between praising Jenner's estimated $230 million in profits (with 7 employees) and mocking the story for calling her a self-made billionaire. It's certainly a lot easier to make millions when you're born into the most famous family in America. But there's still plenty to learn from her empire building. Forbes

'Financial Feminism' And The Gender Gap Women Should Be Talking About
Can the future really be female if an unspoken gender gap keeps quietly eating away at women's futures? While women have been shown to outperform men at investing, they tend to shun the stock market for the deceptive safety of cash savings, leaving men to reap the gains — and keep a grip on the world's private wealth. Investor's Business Daily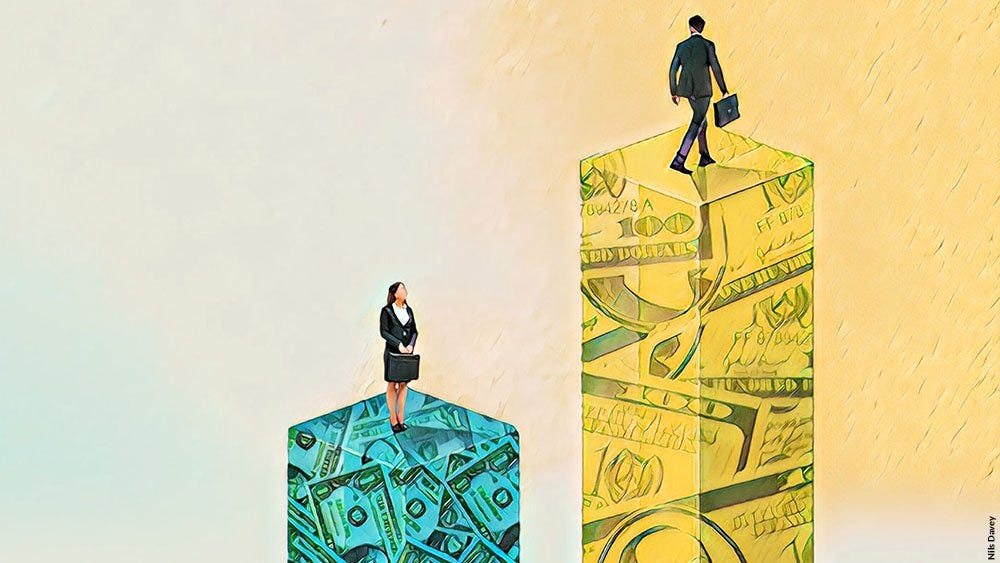 Square's Sarah Friar: 'I want things to be different for my daughter'
One of the most powerful Irish individuals in the Silicon Valley tech scene, Square CFO Sarah Friar has her eye on the smart money but also a better working world for women. Silicon Republic

Elena Mustatea, Co-founder and CEO of Bold Health shares here reflections on Zinc's Mission 1
These are my reflections upon graduating an exceptional startup programme called Zinc. ZincVC is a London-based impact company builder, focused on solving the world's biggest and most underserved social issues. Medium

Facebook's diversity efforts show little progress after five years
Facebook has released its fifth diversity report, and it's fine. Unless companies fire everyone and start over, we're not going to see drastic improvements anytime soon. TechCrunch

Her Mentor Passed Away. It Inspired Her to Make a Change--and Launch a Startup
Selina Tobaccowala co-founded Evite when she was in college, and, after selling it to IAC, took on senior roles at Ticketmaster. But then she met her mentor in Dave Goldberg, the CEO of Survey­Monkey, and she became that firm's president and CTO. His sudden death in May 2015 prompted her to get more active--and start a company to help others do the same. Inc

Investors Said My Business Was Insane. I Raised $3 Million Anyway
This Y Combinator startup created an app to help solve prison overcrowding. Inc

Open letter in response to #BehindEveryGreatCity 'Silicon Valley Comes to the UK Trade Mission.'
The #BehindEveryGreatCity 'Silicon Valley Comes to the UK Trade Mission' was a remarkable moment for women in entrepreneurship. However, there was not a single black tech entrepreneur in the cohort, hence no representation from people that are currently actively encouraged to explore tech, STEM and entrepreneurship. Medium
Research

Global Venture Funding Going To Female Founders Skyrockets, But There's A Catch
In the second quarter of 2018, 35 percent ($20.7 billion) of reported venture funding went to companies with female founders. This is an unprecedented increase of 22 percent, up from a 13 percent average for the past four quarters. However, the percentage point increase is mostly due to a single $14 billion Series C round raised by Ant Financial—the largest-ever venture funding round to date. Crunchbase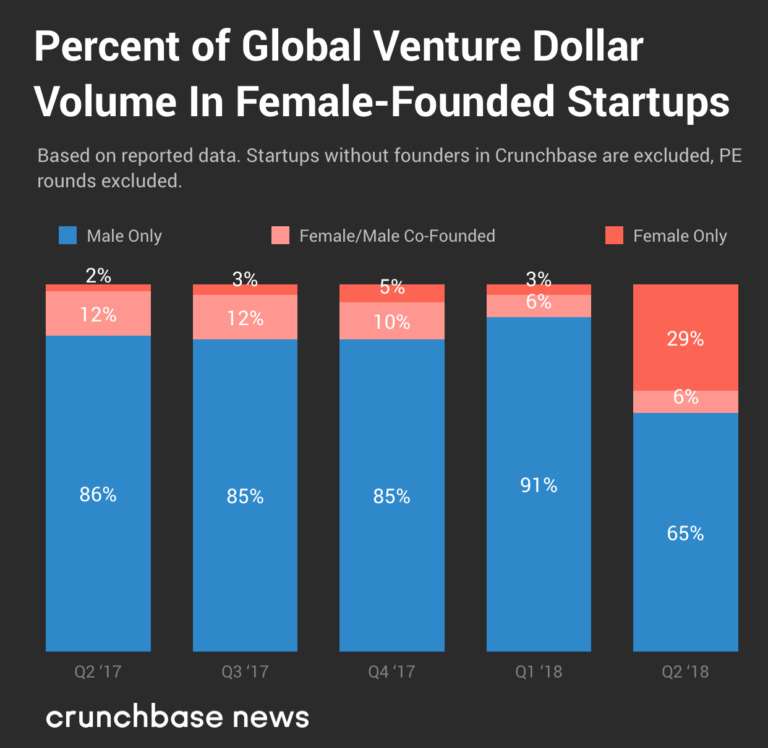 Most People Are Supportive of #MeToo. But Will Workplaces Actually Change?
The #MeToo and #TimesUp movements continue to create a tidal wave of media activity and increased awareness of sexual harassment and misconduct. Are people seeing healthy and lasting improvements in their organizations as a result of these movements? HBR

There's a gender gap in vacation time too
Americans are terrible at taking vacation. More than half (52%) of U.S. workers have unused paid time off at the end of the year according to Project Time Off. A new survey from CivicScience, over 1,600 respondents shows that there's also a sharp gender divide when it comes to taking vacations. Fast Company
#BuiltbyWomen

🏠 RESI is a UK-based Proptech offering full stack design service for residential development.

👶 UK-based 9plus1 will provide a subscription-based rental service for maternity and baby clothes. It is a more sustainable alternative to buying, very suitable for clothes needed only for a short time.

⚕️Medivrse, a Dutch based start-up, is creating software that better represent our bodies' 3-dimensional, spatial complex structures, using virtual and augmented reality.

📊 Paris-based daco provides high-end strategic tools based on deeplearning, helping retailers know all about their competition.

🍲 London-based OLIO developed a free app connecting neighbors so surplus food and other items can be shared, not binned. OLIO just closed a $6m Series A round led by Octopus Ventures.

Add your company to the
List of Female Founders in Europe
📆 Events
Apply here for the Forward Partners Female founders office hours on 2nd August at 2:30 p.m.

Elizabeth Galbut from SoGal Ventures runs a free monthly Zoom webinar for people interested in working in venture capital. The next one is happening in July. You can sign up for a slot by using her Calendly link.

- July 17th in London: Investing with Women in Artificial Intelligence

- July 17th in London: Future Females Berlin | Thinking creatively & thinking bigger

- July 20th in Berlin: ADA Summer Camp Demo Day

- July 25th in London: Women & Crypto by Vestpod

Sign up now for Techstars Startup Weekend Women on September 7th in Stockholm

In case you missed it ...

Here are 536 women in the UK who could speak at your tech event.

A Google Doc with Women in Software Engineering stats

How to get a job in venture capital FastCompany

Women Benefit When They Downplay Gender HBR

Finally, Evidence That Diversity Improves Financial Performance HBR

What I wish I knew about fundraising as a first-time founder Medium

Raising Capital From VCs: A "Don't" List Ellevest

10 British VCs To Start Sharing Diversity Data On All The Startups They Meet Forbes

Boston Consulting Group finds female-led startups raise less, earn more BCG
What the venture landscape is really like for Europe's female
founders Pitchbook
Tara Reeves of LocalGlobe shares What this VC has learned since coming back from maternity leave Medium

Female entrepreneurs share how to avoid feeling isolated Telegraph

The top 16 VC investors in Europe's female-founded companies. Pitchbook

With Her 'It's About Damn Time' Fund, Arlan Hamilton Is Bringing $36 Million In V.C. Funding To Black Women TechCrunch

A startup founder who was rejected 148 times before raising almost $30 million made 2 small changes to get investors excited. Business Insider

Co-founder of Diversity VC shares her seed investing framework Medium

Q1 2018 global diversity investment report: Investing Trends in Female Founders TechCrunch

How to build an investor lead Bolt VC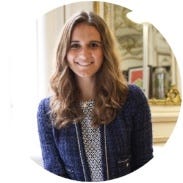 Comments, questions, tips? Send me a note!
Until next Sunday,
Sarah

Sharing is caring.

You know that there is a small but meaningful thing you can do this Sunday. Please take a minute and share Femstreet with friends on Twitter or Linkedin or forward this by 📧