Discover more from Femstreet
Femstreet is a media platform amplifying female voices, accelerating their success and creating a culture of empowerment - where women lead, shape, and fund the future.
Over 19,000 subscribers
Femstreet Issue #42 - Weekly Newsletter on Women in Tech & VC

Issue #42
Your weekly newsletter on women in tech, venture and entrepreneurship
This is issue No. 42. The last issue had a 46% open rate and the top two articles were:
Insights

From the Investor

These 50 founders and VCs suggest 2018 may be a tipping point for women: Part 2
Last Friday, TechCrunch featured 25 founders and VCs who are having a notable 2018 — and who happen to be women. Herewith, 25 more who deserve some kudos for getting it done in the first half of this year. TechCrunch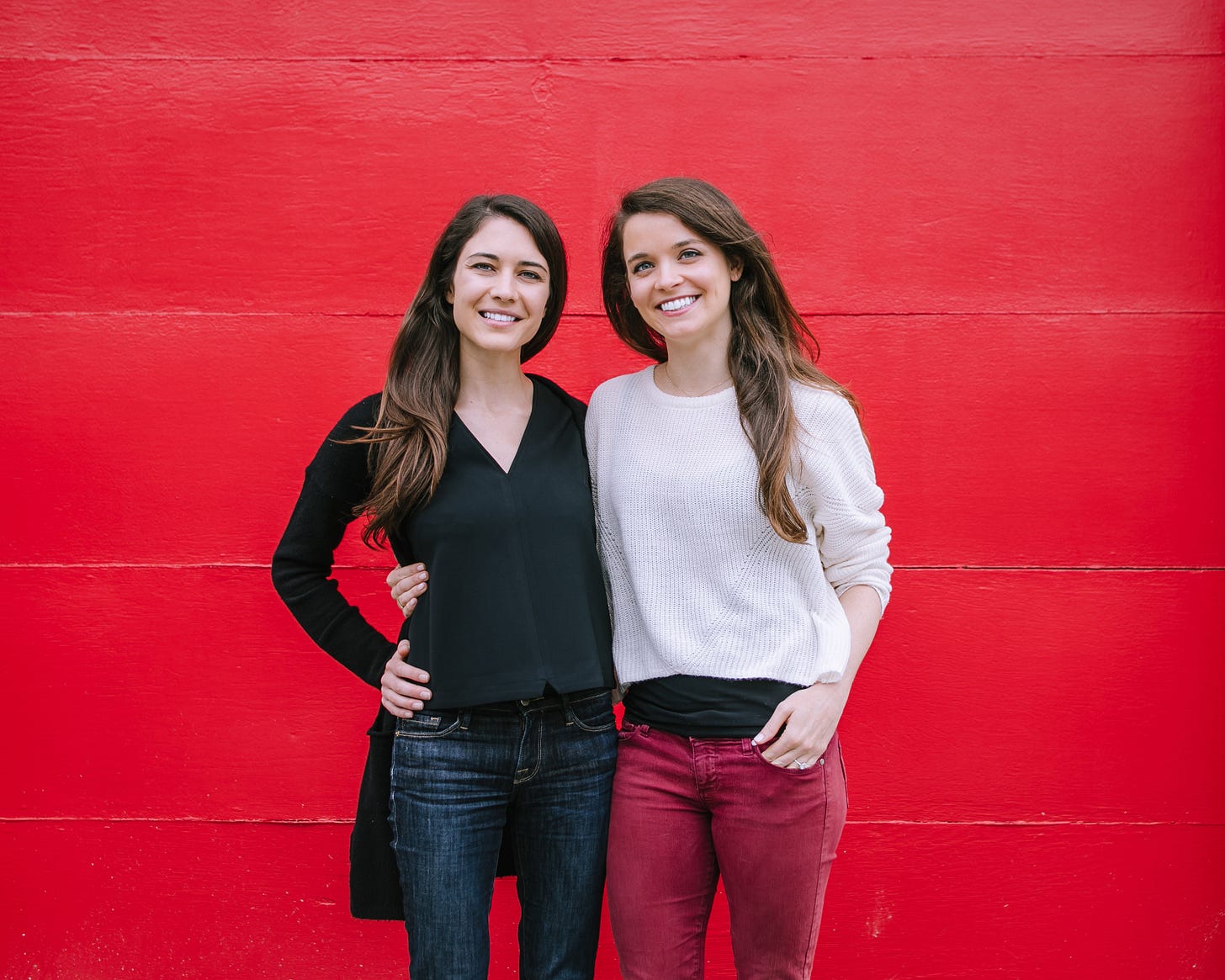 How This Investor Is Helping Female Entrepreneurs Scale Investable Businesses
Dr. Silvia Mah, investor and founding partner at Ad Astra Ventures, and her team are equipping female entrepreneurs to build, run and scale investable businesses. With her primary focus on empowering, nurturing and launching women-owned businesses, Mah is investing in new ventures that allow women to break through barriers in order to excel. Forbes

Raising Capital From VCs: A "Don't" List
Infuriating. Disgusting. Depressing. There aren't enough adjectives in the English language to describe this. Yet, while the VC industry (we hope) takes a long, hard look at itself, women entrepreneurs still have to figure out how to get these firms to invest in their companies. And it isn't easy. But after going through several pitches of my her own, Sallie Krawcheck of Ellevest, has learned some big asking-for-money don'ts that every first-time entrepreneur should avoid when pitching VCs. Ellevest

The Venture Capitalist Funding Female-Led Companies
Along with her partner Sutian Dong, Anu Duggal runs the Female Founder's Fund, an early-stage fund to help women-led startups grow their business. In their portfolio are heavy hitters like Eloquii (a leading retailer for curvy women), Zola (a virtual registry for millenials), and Winky Lux (an Instagram-friendly beauty brand), along with smaller companies spanning health care, fashion, and technology. The Cut
How to Evaluate Crypto Projects by Wendy Xiao Schadeck, Investor at Northzone
Venture capital is also an industry where traditionally you had to learn via a long, humbling apprenticeship. Through reflecting on the hundreds of projects Wendy Xiao Schadeck has observed in the last two years (still a limited dataset compared to the universe of startups) and speaking to much wiser investors who have spent decades in VC, Wendy is starting to think about diligence for crypto investments from two different facets. Medium

How This Female Venture Capitalist Is Paving The Way For The Future Of Technology
As a founder and co-managing partner of Glasswing Ventures, an early-stage venture capital firm, Rudina Seseri is helping to build the next generation of artificial intelligence (AI) technology companies. In addition to investing, Seseri helps her portfolio companies with strategic direction and growth strategy, building boards and executive teams, strategic partnerships and lead generation. She has first-hand knowledge of the challenges and rewards of running a company and can guide other founders through their own entrepreneurial endeavors. Forbes

SheaMoisture haircare and skincare products founder Richelieu Dennis announced a $100 million fund for women entrepreneurs of color at the 2018 Essence Festival
Dennis sold SheaMoisture to Unilever in 2017. As part of the deal, he vowed to use the capital to create an investment fund for minority entrepreneurs, specifically women of color. Unilever and Sundial Brands, creators of SheaMoisture, agreed to contribute an initial investment of $50 million to the fund. Black Enterprise

Jenny Gyllander of Backed VC reviews Curology, a teledermatology company focused on affordable prescription skincare medication, and shares her thoughts on the company from a user and an investor point of view Thingtesting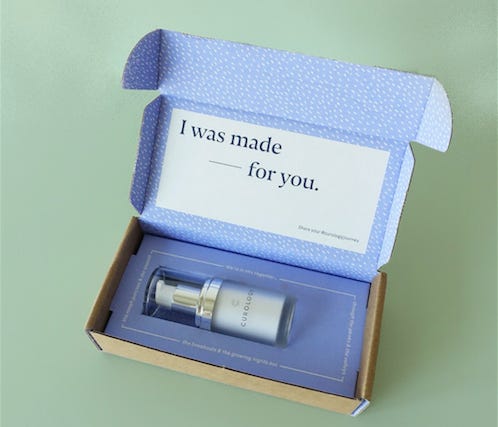 From the Operator

5 Entrepreneurs Reveal How They Acquired Their First 1000 Customers
Acquiring your company's initial customers can be the first indication of whether the business is viable or not. That's why it's critical to build a customer base from day one, and nurture those client relationships to turn customers into loyal fans of the brand. Forbes
Facebook expands initiative to boost UK's female founders
Facebook is expanding its #SheMeansBusiness programme as the social networking website looks to boost the number of female founders in the UK and strengthen the economy. The programme has so far provided support to 13,000 women by helping them to achieve their business aspirations. LBS

THE RENEGADE FOUNDER'S GUIDE by Gabriela Hersham, Founder of Huckletree
Tip #1: Do Not Give Too Much of a Shit
Tip #2: Put People Before Profit
Tip #3: You Won't Always Be Everyone's Friend
Tip #4: Say Goodbye to Complete Control
Tip #5: Stay Humble
Medium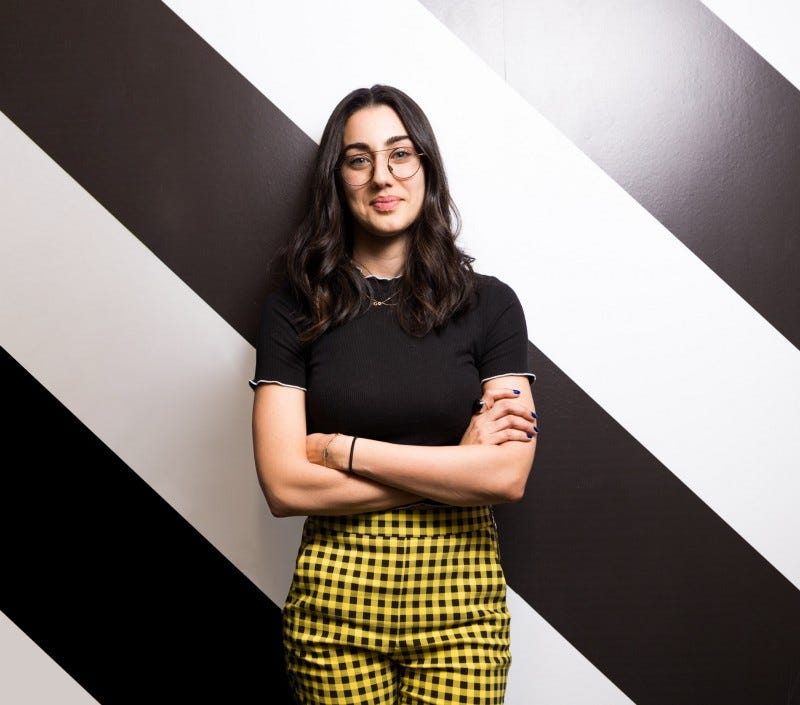 How To Boss It Like: Katharina Borchert, Chief Innovation Officer at Mozilla
Forbes

Why This Intimate Apparel Founder Walked Away From a Wholesale Business That Was 700 Stores Strong
Knix founder Joanna Griffiths built a company to serve women -- all women. When her wholesale partners were failing her customers, she made a drastic pivot. Entrepreneur
Research

// A Google Doc with Women in Software Engineering stats //

Finally, Evidence That Diversity Improves Financial Performance
In this article HBR describes the research behind those findings and provides recommendations for reaping the business benefits of diversity. "VC firms that increased their proportion of female partner hires by 10% saw, on average, a 1.5% spike in overall fund returns each year and had 9.7% more profitable exits". HBR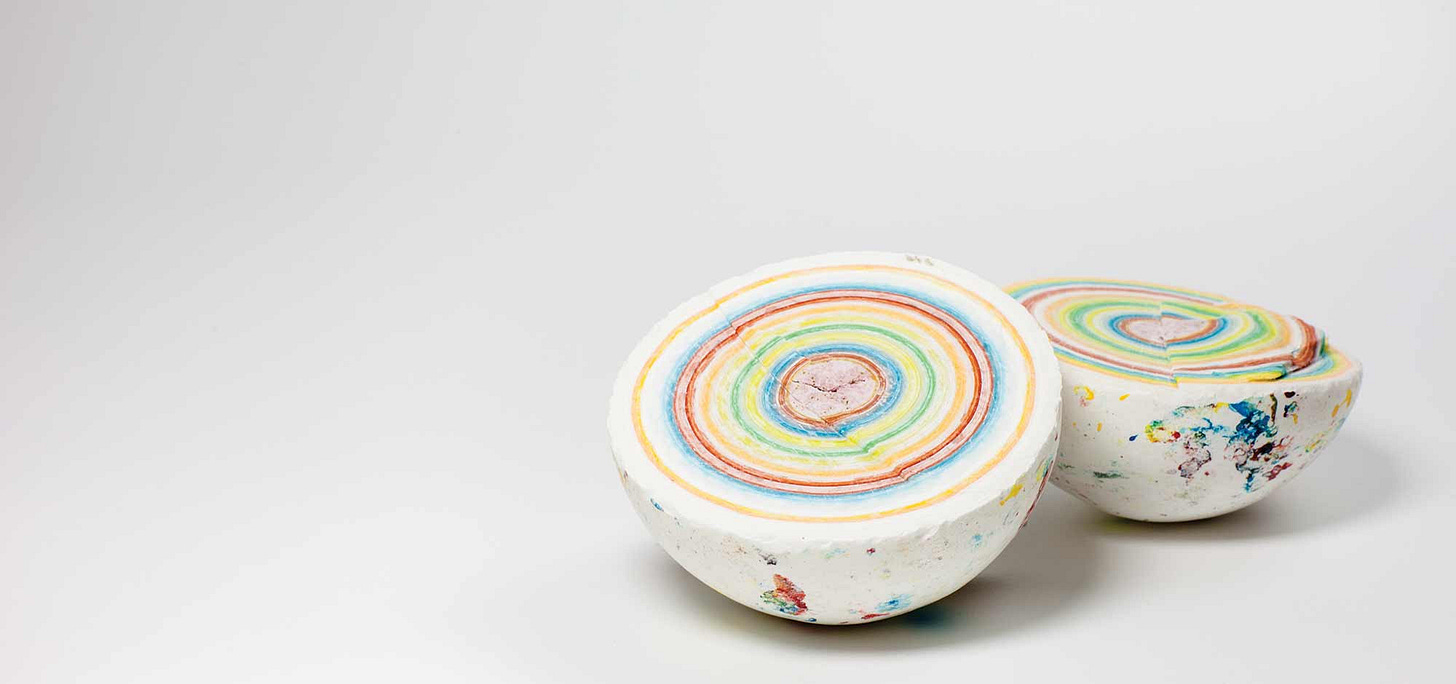 Lack of business networks holding British female entrepreneurs back
Britain's female entrepreneurs are failing because they don't have the networks they need to thrive, a report commissioned by Facebook has found. The Telegraph

Women thought an emphasis on gender differences hurt perceptions of them.

Women Benefit When They Downplay Gender
HBR found that women who believed in focusing on men's and women's similarities ("gender blindness") felt greater power and confidence than women who advocated celebrating women's distinctive qualities ("gender awareness"). The researchers' conclusion: Women benefit when they downplay gender. HBR
State of AI Report by Nathan Benaich and Ian Hogarth
Nathan Benaich, venture partner for Point Nine Cap, and Ian Hogarth, ex-CEO of Songkick, have published a comprehensive presentation about how AI is progressing, and chart the biggest developments from the past year touching hardware, governance, politics, health, diversity and funding. It's built for everyone, no expertise required and it has been viewed more than 50K+ times in 7 days. stateof.ai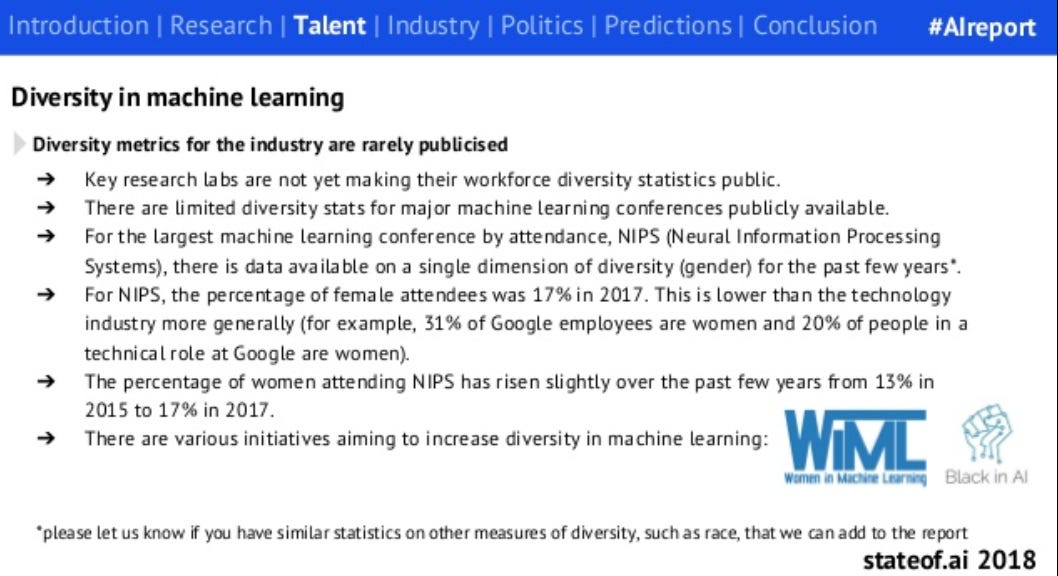 #BuiltbyWomen 🇩🇪

✈️ Jetlite developed the world's first scientifically-proven concept to mitigate jetlag on long haul flights.

🐛 Isaac has developed Europe's first protein powder with insects.

👶 Tausenkind is an e-commerce one-stop shop for infants up to the age of eight.

👾 5Analytics developed an AI platform that enables you to use artificial intelligence to automate important commercial decisions and implement digital business models.

Add your company to the
List of Female Founders in Europe
📆 Events
Apply here for the Forward Partners Female founders office hours on 2nd August at 2:30 p.m.

Elizabeth Galbut from SoGal Ventures runs a free monthly Zoom webinar for people interested in working in venture capital. The next one is happening in July. You can sign up for a slot by using her Calendly link.

Voulez Monthly Pitch Clinic @ Google Campus London
Are you an outstanding female founder? If so, then this is an opportunity to get feedback on your venture from a panel of experienced investors, as well as a chance to ask questions to industry experts. Hurry - applications close 9 July.

- July 10th in London: European Women Payments Network First UK Meet Up

- July 11th in London: Women in AI Dinner London

- July 12th in London: SoGal London "Challenges Women Founders Face in London"

- July 12th in London: Girls in Tech: Startup F*ckups with Tom Blomfield, CEO @Monzo Bank

- July 14th in Berlin: Female Entrepreneurs Networking Event

- July 20th in Berlin: ADA Summer Camp Demo Day

In case you missed it ...

Here are 536 women in the UK who could speak at your tech event.

What I wish I knew about fundraising as a first-time founder Medium

Nine Smart Moves To Network Into A Venture Role Forbes

An update on black women raising startup funding The State of Black Women Founders - ProjectDiane2018

10 British VCs To Start Sharing Diversity Data On All The Startups They Meet Forbes

Boston Consulting Group finds female-led startups raise less, earn more
Why Women-Owned Startups Are a Better Bet BCG
What the venture landscape is really like for Europe's female
founders Pitchbook
Tara Reeves of LocalGlobe shares What this VC has learned since coming back from maternity leave Medium

Attention Female Entrepreneurs: Here's a Step-by-Step Guide for Picking the Right VC Entrepreneur

Female entrepreneurs share how to avoid feeling isolated Telegraph

The top 16 VC investors in Europe's female-founded companies. Who leads the way in Europe when it comes to investing in female-founded companies? Pitchbook

With Her 'It's About Damn Time' Fund, Arlan Hamilton Is Bringing $36 Million In V.C. Funding To Black Women TechCrunch

A startup founder who was rejected 148 times before raising almost $30 million made 2 small changes to get investors excited. Entrepreneur Kathryn Minshew made 2 changes to get investors excited Business Insider

Co-founder of Diversity VC shares her seed investing framework Medium

Q1 2018 global diversity investment report: Investing Trends in Female Founders TechCrunch

How to build an investor lead by Kate Preston McAndrew of Bolt VC. Bolt VC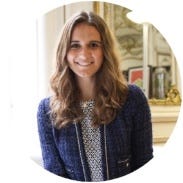 Comments, questions, tips? Send me a note!
Until next Sunday,
Sarah

Sharing is caring.

You know that there is a small but meaningful thing you can do this Sunday. Please take a minute and share Femstreet with friends on Twitter or Linkedin or forward this by 📧