Discover more from Femstreet
Femstreet is a media platform amplifying female voices, accelerating their success and creating a culture of empowerment - where women lead, shape, and fund the future.
Over 19,000 subscribers
Femstreet Issue #41 - Weekly Newsletter on Women in Tech & VC

Issue #41
Your weekly newsletter on women in tech, venture and entrepreneurship
This is issue No. 41. The last issue had a 57% open rate and the top two articles were:
SoGal London is hosting its first event on Thursday, 12 July in the evening in collaboration with Work.Life (Clerkenwell).
The launch event will be a panel discussion led by four prominent Founder-CEOs and investors, three of which are women, under the topic "Challenges Women Founders Face in London". Register and join Bauhinia and Simrat, the Directors of SoGal London!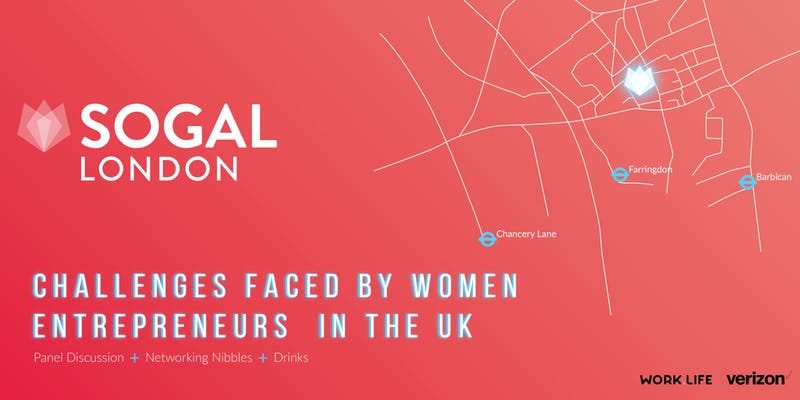 Insights

From the Investor

These 50 founders and VCs suggest 2018 may be a tipping point for women: Part 1
This year, we don't want to wait until December. We're too excited about the progress we're witnessing, with women-led startups getting seed, Series A or later-stage funding each week — all while top venture firms grow more serious about pulling women into their most senior ranks, female VCs band together to fund female founders and other women go about launching their own funds. TechCrunch

Andreessen Horowitz is launching a $300 million fund to invest in crypto — and it hired its first-ever female general partner to lead the effort
The top VC firm hired Katie Haun, a former prosecutor with the US Department of Justice, to lead the fund alongside partner Chris Dixon. Forbes

How to get a job in venture capital. Including when you don't happen to know any high-powered investors.
Unlike becoming a dentist, lawyer, or astronaut, nabbing a job in venture capital isn't about nailing a clear-cut requirements checklist. The VC industry is notoriously relationship-driven, which has had at least one unfortunate consequence: Its internal demographics are abysmal. Fast Company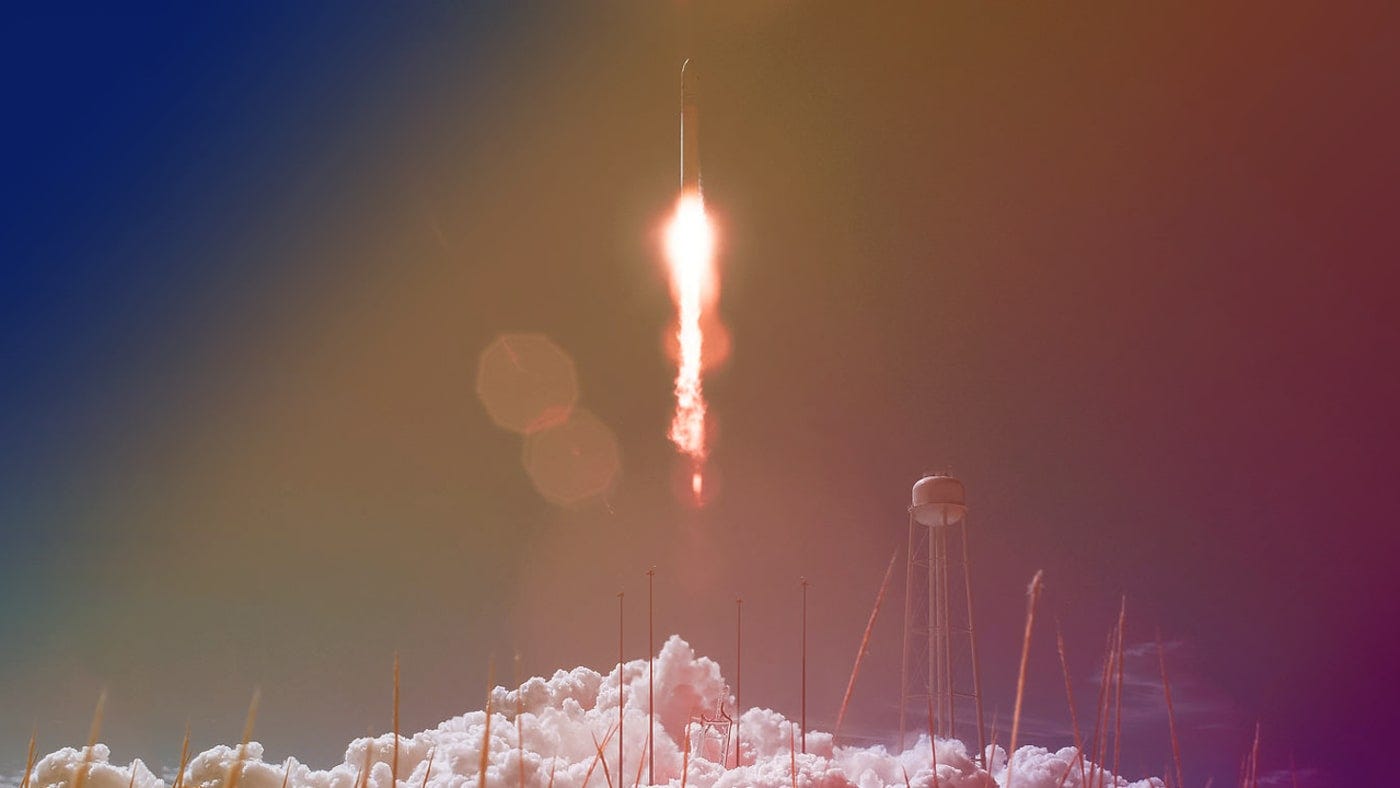 Wanted: Badass Female Founders to Join XFactor Ventures Investment Team
Eleven months ago, the XFactor Ventures team came together to launch a completely new kind of venture capital fund. They created a seasoned and diverse team of female founders to invest critical early stage capital in the next generation of female founders addressing billion dollar market opportunities. With investments behind twenty visionary female founders (pictured, ⅔ through our first fund), selected from almost a thousand opportunities, they are now actively growing their investment team as they begin to raise XFactor II, a new, larger, fund, later this year. Medium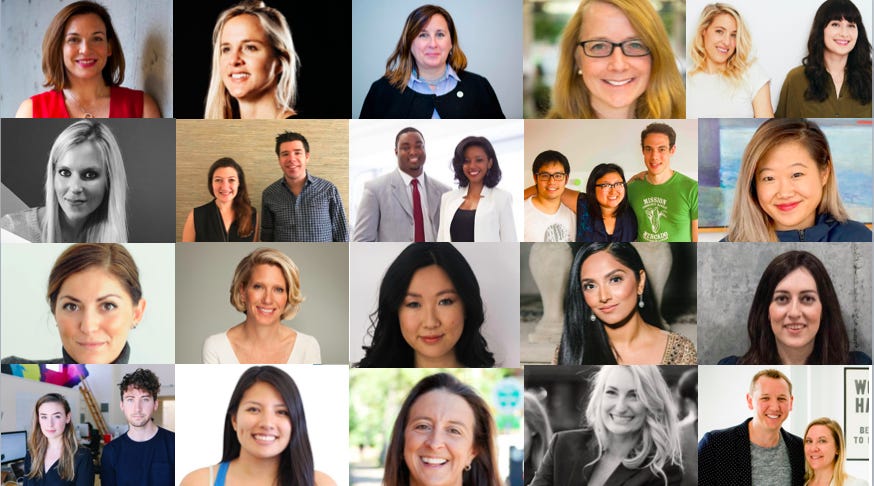 14-year-old venture capitalist planning to 'change the world'
Already a CEO, she wants to get more women into STEM and empower young entrepreneurs. When 14-year-old Taarini Dang isn't busy being CEO of her venture capital firm Dang Capital and her startup Million Champs, speaking at tech conferences around the globe or working on her second book, she spends her time like many other teenage girls — watching Netflix at her home in San Jose. The Mercury News

Diversity vs inclusion: What tech firms need to know about the differences
"Unfortunately, people really have made it diluted the meaning and use a word like diversity where for a lot of people they automatically think of your ethnicity, which is fine because I think that really encapsulates what it means but at the same time diversity just means difference, it means a wider array, there's diversity with thought and there's neural diversity," Suki Fuller, CEO at Salaam Ventures Techworld
From the Operator

An interview with Helene Guillaume, the Founder of Wild AI
Helene's business thinks the current medical system is outdated. They are taking data from wearable devices to provide insight; as they say at Wild... never be ill again, by living smarter. This pod features her story and insight on the startup journey. Tech Talks

This Silicon Valley exec has dedicated her career to empowering women. Has it worked?
When Sukhinder Singh Cassidy would look around boardrooms, all she'd see were men. In her 20-plus year career in Silicon Valley, she had only sat on one gender-balanced company board. Three years ago, she created theBoardlist, a site that connects female leaders with opportunities on tech company boards -- 75% to 78% of which have no women at all, according to the company's research. Money CNN
I was a busy entrepreneur and pregnant with twins - and then I got some terrible news
Tami Zuckerman is founder of VarageSale, which was acquired in November, 2017. The company was backed by U.S. and Canadian venture firms, such as Sequoia Capital, Lightspeed Venture Partners, Version One Ventures and Real Ventures, who together injected nearly $50-million into the business. That same year, Tami also had a baby. The Globe and the Mail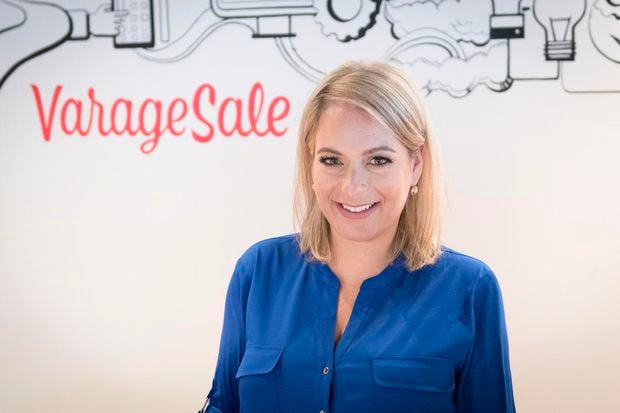 What She Said: Ada's List co-founder Anjali Ramachandran answers your workplace dilemma
The co-founder of Ada's List, a global network for women in tech, is also a director of Storythings, a studio that makes content for the likes of the Bill & Melinda Gates Foundation and Pearson Education. Aged 37, she lives in London with her husband and 17-month-old daughter. The Times

The infuriating paradox of working while female, summed up in one sentence
Speaking at a Quartz event in New York on June 19, Randi Zuckerberg synthesized this phenomenon more incisively than I've ever heard before. Quartz

What the Founder Behind 'Female Viagra' Has Learned About Investing
After Cindy Eckert sold her company to pharma giant Valeant in 2015, she had no idea that she would be at the center of one of the most unusual pharma deals in recent history. Fortune

Working Women Often Underestimate Motherhood Costs
Why leaving the workforce after having kids is an unexpected, reluctant choice for some. WSJ

6 women on how they deal with sexism and discrimination at work
Implicit bias is alive and well in the workplace. These women faced it, and in some cases changed it for the women who came after them. Fast Company

Grace Hopper computing conference looks to bring more attention to women of color
AnitaB.org, the organization behind the annual Grace Hopper Celebration of Women in Computing, has released its second-ever diversity report. TechCrunch

Awesome role model or princess?Why being an explicit role model is important
"I always thought I was a great role model for my 2 kids. An entrepreneur in tech, financially independent, sharing their care with my husband. Pretty awesome mum right? That turned out to be slightly wrong…" Thrive Global
Research

Creandum publishes its diversity report: Diversity inside European VC — More work needed.
Under the premise that you cannot improve what you don't measure, Creandum is making themselves publicly accountable by starting to measure and share numbers related to gender equality across the Creandum portfolio. Hackernoon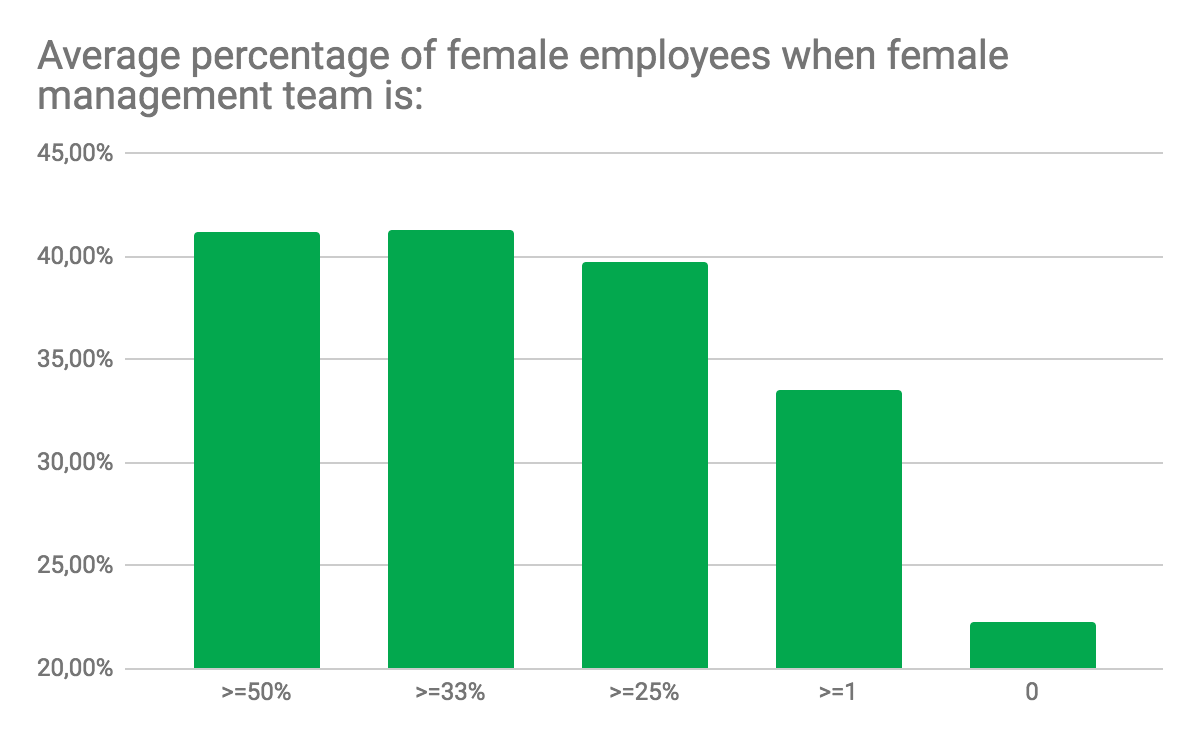 Women Ask for Raises as Often as Men, but Are Less Likely to Get Them
It's a concrete fact that women earn less than men do. The true gender pay-gap is not known with certainty, but, when comparing equally qualified people doing the same job, most estimates by labor economists put it at 10% – 20%. One common explanation is that women are less likely to negotiate their salaries. Gaining access to a more recent, and more detailed, dataset allowed HBR to investigate this question anew. What they found contradicts previous research. The bottom line of their study is that women do "ask" just as often as men. They just don't "get." HBR

Female Founders Are (Finally) Paying Themselves More
Studies have found that female founders are reluctant to pay themselves as much as their male counterparts choose to pay themselves. But recent research shows this may be changing. HBR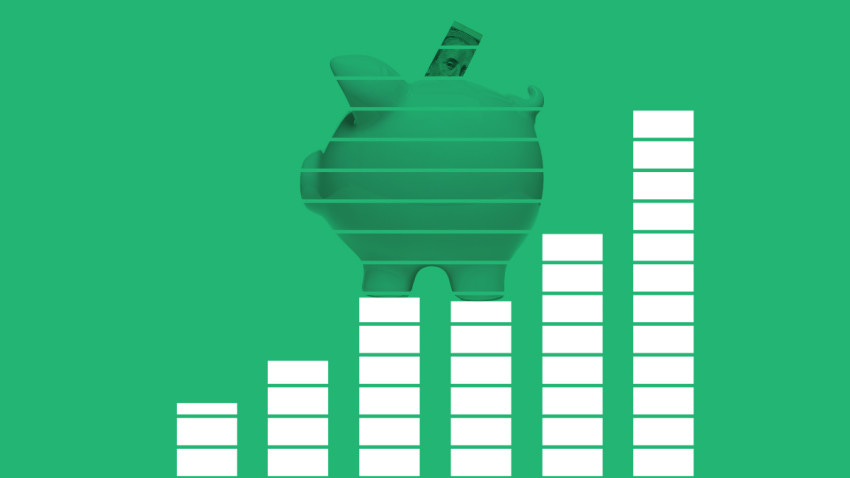 Here's the clearest picture of Silicon Valley's diversity yet: It's bad. But some companies are doing less bad
Ten large technology companies in Silicon Valley did not employ a single black woman in 2016. Three had no black employees at all. Six did not have a single female executive. In stark contrast, women outnumbered men in the executive ranks of two Silicon Valley companies, and at another firm, nearly a third of executives were women of color. Reveal

FTSE 350 firms falling short of female board member targets
Britain's 350 biggest stock market-listed companies will have to appoint women to more than 40% of all their boardroom positions over the next two years to meet the government-backed target for corporate gender equality by 2020. Figures released on Wednesday by the Hampton-Alexander review, a government initiative to tackle UK corporate gender inequality, show that FTSE 350 companies are still far short of the target to have 33%-female boardrooms and 10 firms still have all-male boards. The Guardian
#BuiltbyWomen 🇫🇷

🔧 Paris-based WeMaintain is the first B2B platform pairing professional mechanics with customers (property and facility managers).

🏢 Workwell is the office app that has a mission to make employees happier and more connected at work. Workwell isn't technically a new startup. The founder of Workwell is covering a startup called Never Eat Alone. With this product, the user could find employees working in other departments in a big company and set up lunch. It makes it easier to discover new people and foster collaboration.

⚕️Damae Medical is a french medtech company which developed OCTAV, a sort of super magnifying glass that can see beneath the skin, in real time and without biopsy, aimed at the instant, non-invasive diagnosis of skin cancers.

🤖 Founded in 2015, the Paris-based Recast.AI developed a leading artificial intelligence bot platform.

🥕Paris-based Frichti is a home-made food production and delivery company offering a wide range of meals for lunch and dinner.

Add your company to the
List of Female Founders in Europe
📆 Events
Apply here for the Forward Partners Female founders office hours on 2nd August at 2:30 p.m.

Elizabeth Galbut from SoGal Ventures runs a free monthly Zoom webinar for people interested in working in venture capital. The next one is happening in July. You can sign up for a slot by using her Calendly link.

Voulez Monthly Pitch Clinic @ Google Campus London
Are you an outstanding female founder? If so, then this is an opportunity to get feedback on your venture from a panel of experienced investors, as well as a chance to ask questions to industry experts. Hurry - applications close 9 July.

- July 3rd in London: Entrepreneurial Vision: How to Be a Female Leader in Business

- July 3rd-5th in London: FoundHER, a festival for working women

- July 5th in Berlin: Fireside Chat with Alice Bentinck – Scaling Ambition: Entrepreneurship In Europe

- July 5th in Berlin: How can we foster diversity in the workforce with talent.io

- July 11th in London: Women in AI Dinner London

- July 12th in London: SoGal London "Challenges Women Founders Face in London"

- July 14th in Berlin: Female Entrepreneurs Networking Event

In case you missed it ...

Here are 536 women in the UK who could speak at your tech event.

What I wish I knew about fundraising as a first-time founder Medium

Nine Smart Moves To Network Into A Venture Role Forbes

An update on black women raising startup funding The State of Black Women Founders - ProjectDiane2018

10 British VCs To Start Sharing Diversity Data On All The Startups They Meet Forbes

Boston Consulting Group finds female-led startups raise less, earn more
Why Women-Owned Startups Are a Better Bet BCG
What the venture landscape is really like for Europe's female
founders Pitchbook
Tara Reeves of LocalGlobe shares What this VC has learned since coming back from maternity leave Medium

Attention Female Entrepreneurs: Here's a Step-by-Step Guide for Picking the Right VC Entrepreneur

Female entrepreneurs share how to avoid feeling isolated Telegraph

The top 16 VC investors in Europe's female-founded companies. Who leads the way in Europe when it comes to investing in female-founded companies? Pitchbook

With Her 'It's About Damn Time' Fund, Arlan Hamilton Is Bringing $36 Million In V.C. Funding To Black Women TechCrunch

A startup founder who was rejected 148 times before raising almost $30 million made 2 small changes to get investors excited. Entrepreneur Kathryn Minshew made 2 changes to get investors excited Business Insider

Co-founder of Diversity VC shares her seed investing framework Medium

Q1 2018 global diversity investment report: Investing Trends in Female Founders TechCrunch

How to build an investor lead by Kate Preston McAndrew of Bolt VC. Bolt VC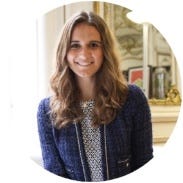 Comments, questions, tips? Send me a note!
Until next Sunday,
Sarah

Sharing is caring.

You know that there is a small but meaningful thing you can do this Sunday. Please take a minute and share Femstreet with friends on Twitter or Linkedin or forward this by 📧