Discover more from Femstreet
Femstreet is a media platform amplifying female voices, accelerating their success and creating a culture of empowerment - where women lead, shape, and fund the future.
Over 19,000 subscribers
Femstreet Issue #40 - Weekly Newsletter on Women in Tech & VC

Issue #40
Your weekly newsletter on women in tech, venture and entrepreneurship
This is issue No. 40. The last issue had a 54% open rate and the top two articles were: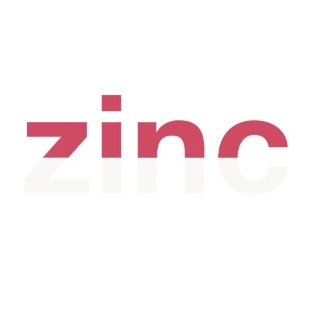 Are you thinking of starting up your own business? Are you looking for a brilliant co-founder? Do you want to start a business that really makes a difference?

Zinc is a 9-months programme designed to build scalable, commercial and tech-enabled businesses that tackle the toughest social issues in the world. In October, Zinc will kick off its second mission: to unlock new opportunities for people in places that have been hard-hit by globalisation and automation.

Zinc VC is looking for 50 people who want to create new products and services that unlock new opportunities for people affected by these massive issues and help prepare for the next wave changes. The 9-month full-time programme, starting in London on October 1st, 2018, will help them build a brand-new tech business from scratch. Apply now!
Insights

From the Investor

This VC Always Asks Three Questions Before Investing in a Moonshot Project
Lux Capital partner Renata Quintini wasn't supposed to be a venture capitalist. Term Sheet caught up with Quintini to discuss her experience as a limited partner, investing in moonshot projects, and the importance of a strong ethical foundation in tech. Fortune

London tech organisations unite with JP Morgan Chase to double founder diversity by 2020
An initiative to boost access to investment for tech startups founded by women and people from minority ethnicity backgrounds has launched today, backed by JP Morgan Chase. Spearheaded by Capital Enterprise, a consortium including Tech Nation, Diversity VC and Your Startup, Your Story, are aiming to double the diversity of founders in London tech startups over the next two years. City AM

Goldman Sachs Is Investing $500 Million In Female-Led Startups — Will It Work?
In an effort to fund more female entrepreneurs and investors, Goldman Sachs Group said Tuesday it will invest $500 million worth of firm and client capital in businesses and financial products run by women. The program will also help clients invest directly in private, late-stage companies or provide seed capital for women starting their own funds. Bloomberg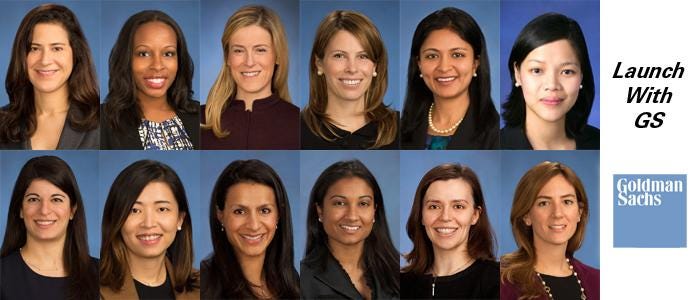 What do we mean by digital brands? Part I: Customer Love Framework
Carmen Alfonso Rico of Samaipata Ventures thinks it's about time to explain what Samaipata Ventures understands as direct-to-consumer (D2C) digital brands, why they believe in them as investors and how they measure them.
Medium

Startup Grind VC Corner: Rebecca Kaden of Union Square Ventures
Rebecca Kaden is a Partner at Union Square Ventures. She began her career as a journalist and, prior to USV, was a Partner at Maveron, a consumer-focused early stage fund. Rebecca was born in New York City. She studied English and American Literature at Harvard and received her MBA from Stanford. Medium

From Hollywood To Silicon Valley, These Women Are Turning A Movement Into Action Forbes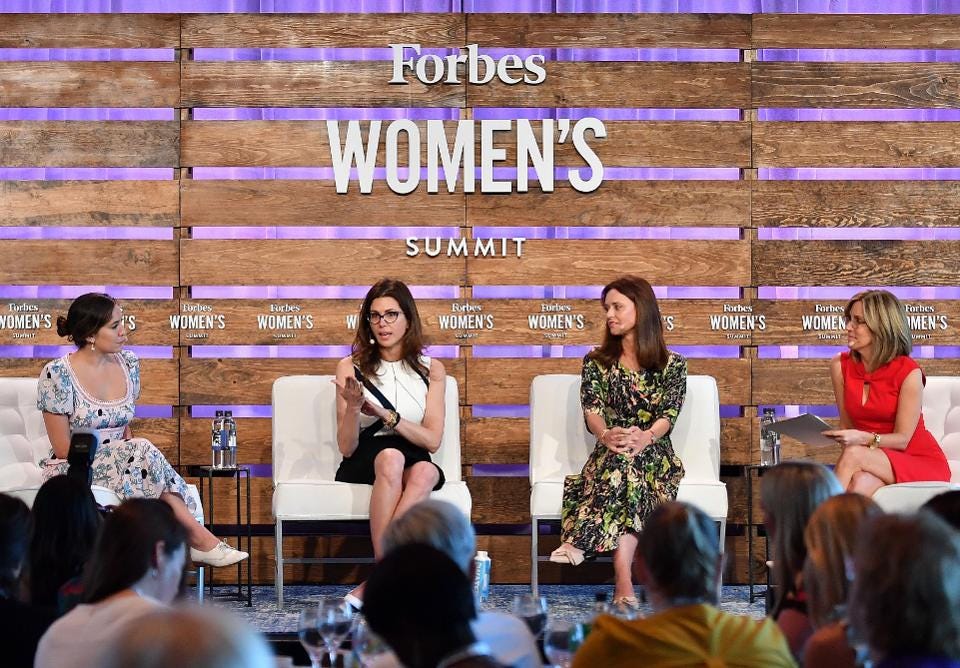 From the Operator

I am happy to announce the launch of Built by Women, a series of interviews with female founders sharing their secrets of success and stories of failure with Femstreet.

Built by Women: Karoline Gross of Smartzer on the Future of Video Shopping
Karoline is the founder of the London-based Adtech company Smartzer that makes online videos interactive and shoppable allowing brands to monetise video content across platforms. Femstreet met up with Karoline to talk about her fund raising experience, challenges as a sole and non-technical founder and the future of video shopping. Femstreet Blog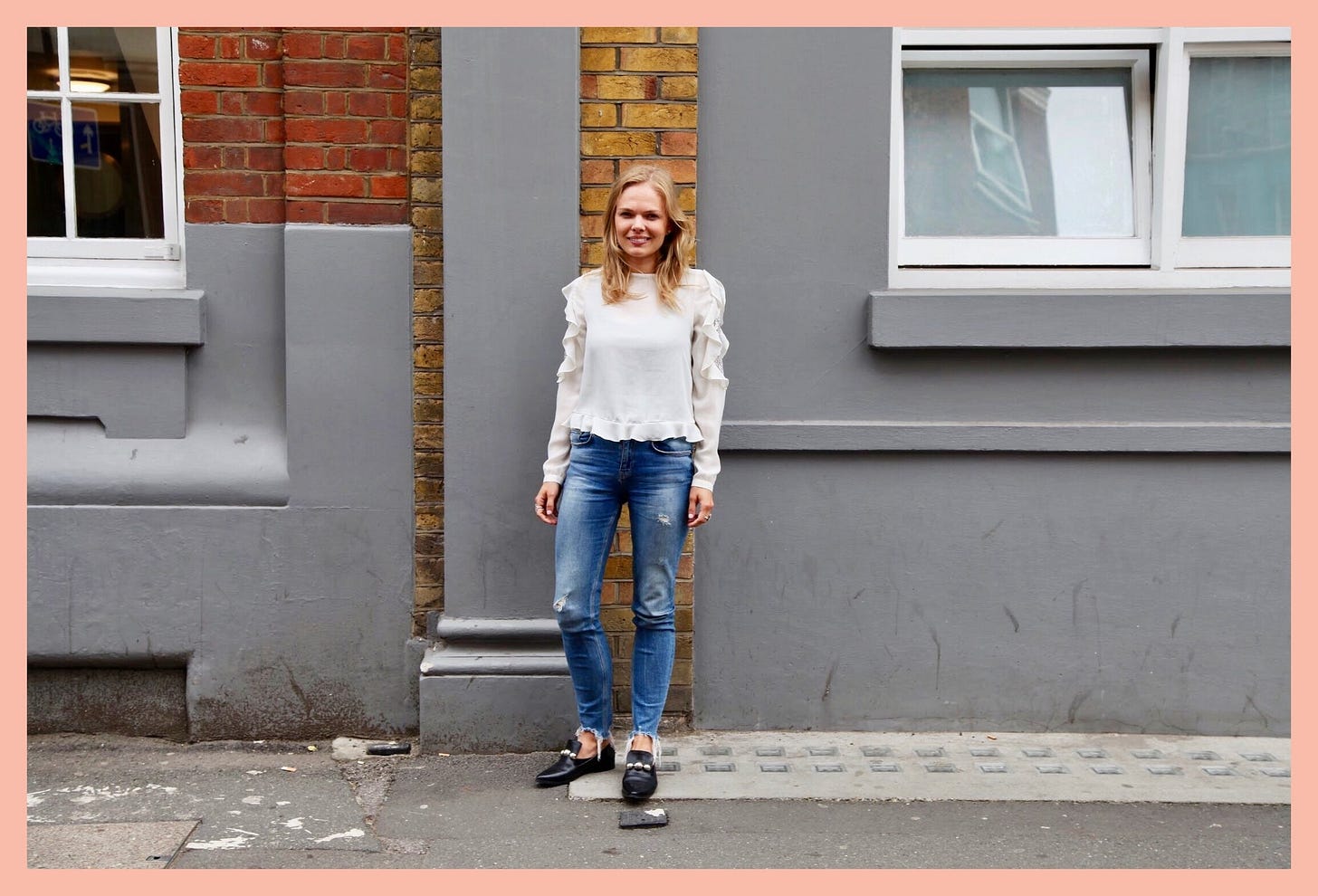 Stitch Fix CEO Katrina Lake Talks About Leading A Public Company & Her Upcoming Maternity Leave
Refinery29 spoke with Lake about her role since last November's IPO and the competition she's facing from Amazon. During the conversation, Lake also exclusively told Refinery29 she is pregnant with her second child, a son, who is due in November. Refinery29 Think You have What It Takes To Be An Entrepreneur?
Not everyone's cut out for it, but if you're thinking about starting a company, ask yourself these questions first. Forbes

This health tech start-up refused to take money from VC firms unless they had a female partner
When some well-regarded health-tech entrepreneurs decided to start a venture dubbed Ooda Health, they had their pick of venture capital firms. So they made an unusual step of narrowing it down to investors at firms with strong female leadership. And many of them do not have a background in health and technology. CNBC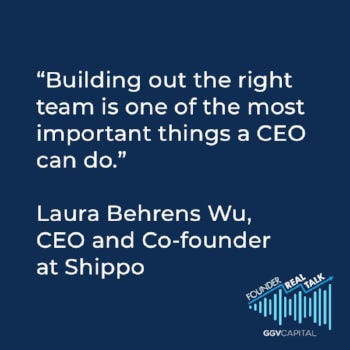 Laura Behrens Wu of Shippo in an interview with GGV Capital
In this episode, Laura talks about her experience being a young CEO from a different country, how she built Shippo's culture from the top-down, and how her executive coach made her more like Steve Jobs. Founder Real Talk
EzCater, run by a woman, just raised $100 million—but it's more an exception than the rule.
For the past 21 years, serial startup founder Stefania Mallett has been seeking venture capital, usually from white male investors. Late last week, she finalized her biggest investment yet, $100 million to grow EzCater Inc., a startup she co-founded 10 years ago to connect businesses with catering from local restaurants. Bloomberg

What I wish I knew about fundraising as a first-time founder by Preethi Kasireddy
"You are about to enter the war zone. Be prepared for pain.
Choose partners over brands.
Set a time limit for your raise.
Seek out investors who truly believe in YOU.
Don't take anything personally.
Avoid educational meetings.
Research your investors.
Learn to tailor your pitch to the investor.
Don't give up too early.
It's a numbers game, especially at the Seed stage.
Always remember: The whole world can say no. You just need one person to say yes."
-> More on Medium

Female founders share their tips on how to start-up in tech
Three women in tech share their top pieces of advice for others looking to get started in the sector. Telegraph

This Former Dating App CEO Wants to Make Motherhood Less Lonely.
Michelle Kennedy took her expertise as a leader in the swipe-right dating world and created Peanut, a networking app for moms. Entrepreneur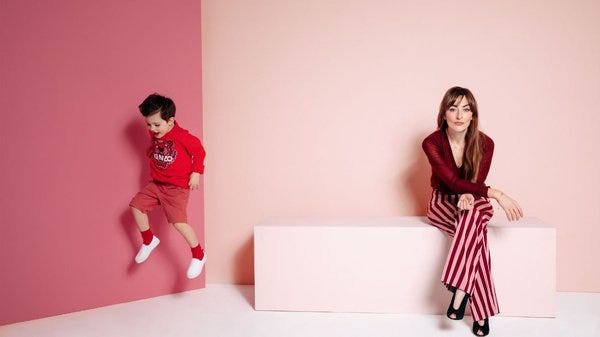 Five Startup Acquisition Tips From Well+Good's Founders
Forbes spoke to the founders Alexia Brue and Melisse Gelula to learn their advice for other founders who hope to have their companies acquired. Forbes

A wide-ranging, unabashedly honest conversation about why tech companies aren't diverse — and how to fix them
When people talk about tech's lack of diversity, they often talk about the pipeline problem: the idea that there aren't enough qualified women and people of color to hire, which is why the industry is so homogeneous. But to some, the so-called pipeline problem is an excuse. Tech companies, they believe, simply aren't trying hard enough. To better understand the contours of this debate, we talked to teachers, first-time startup founders, recruiters, engineers, venture capitalists, diversity and inclusion consultants, aspiring coders, and programmers who can't wait to quit. The Pipeline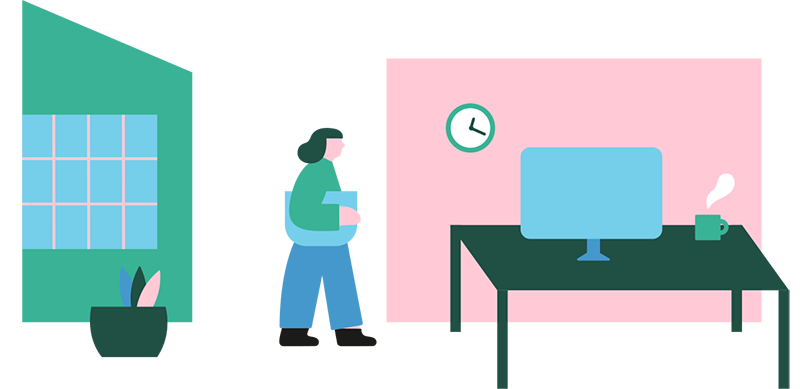 Research

A look at the pay gap between male and female executives
Female founders face a major funding disparity. In 2017, US-based startups founded solely by women received just about 2% of all VC backing, per PitchBook data.
But what about women who aren't necessarily founders? High-level female employees of private companies tend to experience a funding gap of their own, according to data gathered by compensation firm J.Thelander Consulting. Pitchbook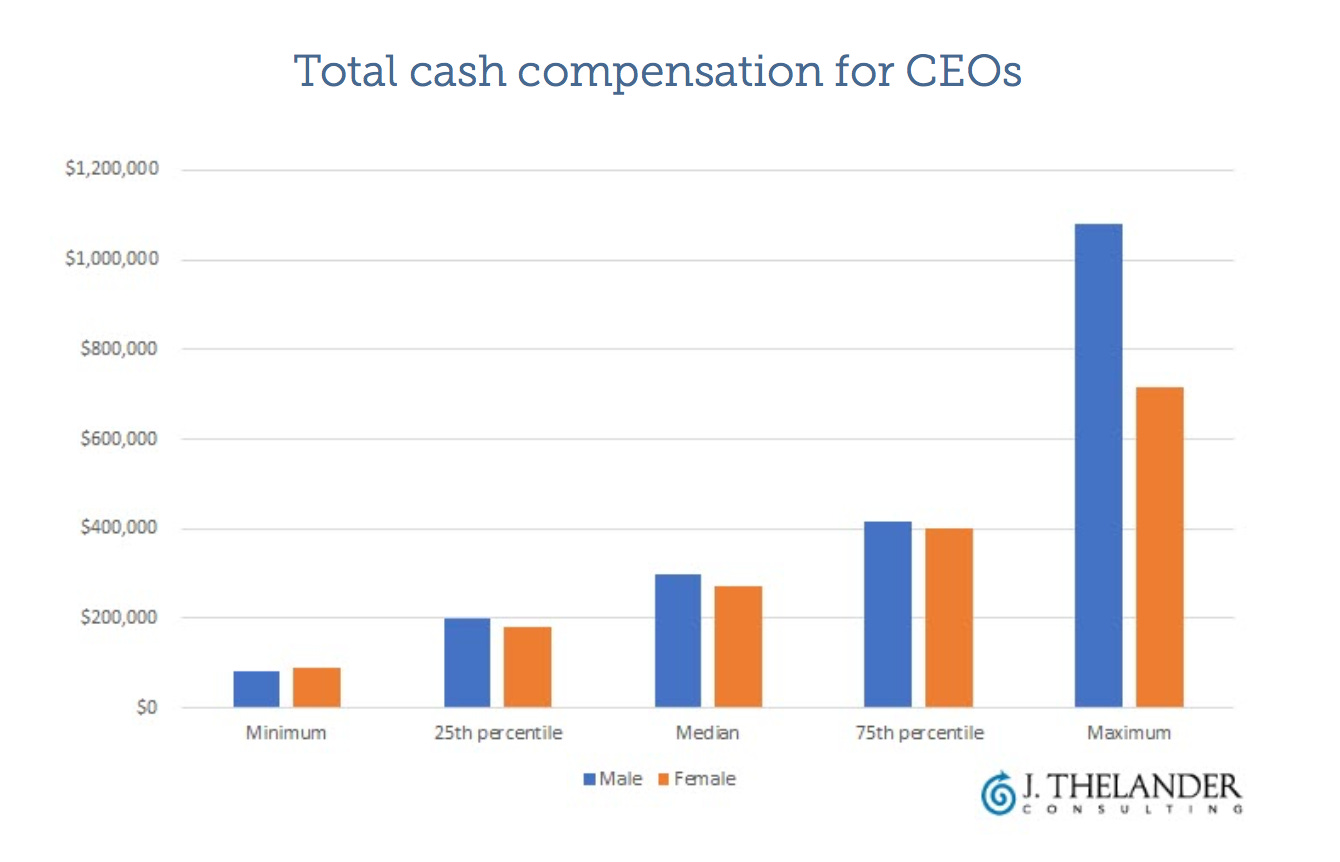 Where Boys Outperform Girls in Math: Rich, White and Suburban Districts
The stereotype that boys do better than girls at math isn't true – on average, they perform about the same, at least through eighth grade. But there's a notable exception. In school districts that are mostly rich, white and suburban, boys are much more likely to outperform girls in math, according to a new study from Stanford researchers, one of the most comprehensive looks at the gender gap in test scores at the school district level. NY Times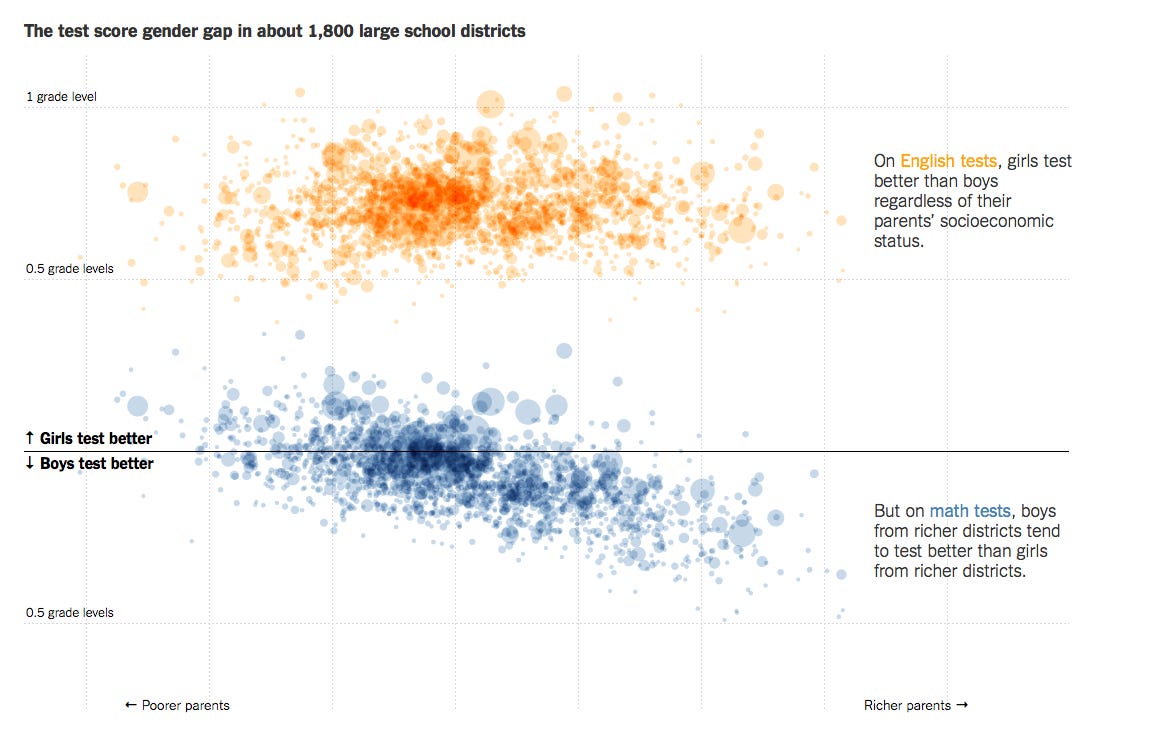 How Women Angels Are Good For Innovation And The Economy
As more women have become angels, more women-led companies have been funded. Nearly one in four (24%) angel-backed companies were women-led in 2017 vs. 15% in 2002 — a jump of 75%, according to the Center for Venture Research. Forbes
#BuiltbyWomen

Berlin-based Omni:us delivers structured data from highly variable documents to streamline your processes and facilitate end2end document interchange.

London-based Waldo delivers high quality, daily contact lenses on subscription.

Berlin-based Leapsome is an employee feedback platform that offers solutions for feedback, performance reviews, goal and OKR management and check-ins.

Leipzig-based Wundercurves is a portal for plus-size fashion.

Add your company to the
List of Female Founders in Europe
📆 Events
Elizabeth Galbut from SoGal Ventures runs a free monthly Zoom webinar for people interested in working in venture capital. The next one is happening in July. You can sign up for a slot by using her Calendly link.

Voulez Monthly Pitch Clinic @ Google Campus London
Are you an outstanding female founder? If so, then this is an opportunity to get feedback on your venture from a panel of experienced investors, as well as a chance to ask questions to industry experts. Hurry - applications close 9 July.

FoundHER, a festival for working women July 3rd -5th in London

Sign up for the Women in AI Dinner London on July 11th - Tickets are selling fast!

- June 25th in London: Does AI Have Gender?

- June 25th in London: Selling on an Online Market Place - Female Founders in Retail

- June 25th in London: Power Women At Blooms: Think Like A Venture Capitalist

- June 28th in London: The Lean Startup: How to Launch a Business (with EF and Diversity VC)

- June 28th in Berlin: SheLovesTech Germany 2018

- June 30th in Munich: Female Tech Leaders Html/css crash course

In case you missed it ...

Here are 536 women in the UK who could speak at your tech event.

Nine Smart Moves To Network Into A Venture Role Forbes

An update on black women raising startup funding The State of Black Women Founders - ProjectDiane2018

10 British VCs To Start Sharing Diversity Data On All The Startups They Meet Forbes

Boston Consulting Group finds female-led startups raise less, earn more
Why Women-Owned Startups Are a Better Bet BCG
What the venture landscape is really like for Europe's female
founders Pitchbook
Tara Reeves of LocalGlobe shares What this VC has learned since coming back from maternity leave Medium

Attention Female Entrepreneurs: Here's a Step-by-Step Guide for Picking the Right VC Entrepreneur

Female entrepreneurs share how to avoid feeling isolated Telegraph

The top 16 VC investors in Europe's female-founded companies. Who leads the way in Europe when it comes to investing in female-founded companies? Pitchbook

With Her 'It's About Damn Time' Fund, Arlan Hamilton Is Bringing $36 Million In V.C. Funding To Black Women TechCrunch

A startup founder who was rejected 148 times before raising almost $30 million made 2 small changes to get investors excited. Entrepreneur Kathryn Minshew made 2 changes to get investors excited Business Insider

Co-founder of Diversity VC shares her seed investing framework Medium

Q1 2018 global diversity investment report: Investing Trends in Female Founders TechCrunch

How to build an investor lead by Kate Preston McAndrew of Bolt VC. Bolt VC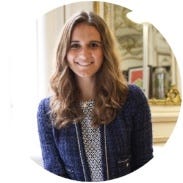 Comments, questions, tips? Send me a note!
Until next Sunday,
Sarah

Sharing is caring.

You know that there is a small but meaningful thing you can do this Sunday. Please take a minute and share Femstreet with friends on Twitter or Linkedin or forward this by 📧