Discover more from Femstreet
Femstreet is a media platform amplifying female voices, accelerating their success and creating a culture of empowerment - where women lead, shape, and fund the future.
Over 19,000 subscribers
Femstreet Issue #39 - Weekly Newsletter on Women in Tech & VC

Issue #39
Your weekly newsletter on women in tech, venture and entrepreneurship
This is issue No. 39. The last issue had a 54% open rate with 13% clicking on Consumer Packaged Goods are ripe for disruption by Nicole Quinn of Lightspeed Venture Partners.

You can find me at the Tech Open Air Berlin next Wednesday and Thursday, let me know if you're around!


My friends at Backed VC are looking for their first Director of Finance. Backed is a €50m community-driven seed stage VC fund, based in London. If you want to join a VC fund that is an ambitious startup itself, please apply here or forward the link to a friend and reference Femstreet.
Insights

From the Investor

Nine Smart Moves To Network Into A Venture Role by Claudia Iannazzo, Managing Partner and Co-Founder of AlphaPrime Ventures. Forbes

Early Uber Product Leader Frederique Dame Joins GV To Help Startups Reach Uber-Size Scale
When Frederique Dame left Uber in 2016, she'd had four years of hyper-growth and she was on the hunt for a new company to repeat the crazy ride. During her time at the ride-hailing giant, it had grown from 80 employees to more than 7,000. Dame will become GV's newest investment partner, joining the firm formerly known as Google Ventures. Forbes

Thingtesting, an Instagram account featuring product reviews by a VC for the curious in startups and tech.
Do you want to think like an investor? A few weeks ago, I came across the Thingtesting Instagram account, where Jenny from Backed VC is testing new services and products and reviewing them both from the perspective of a user and a venture investor. Jenny already thingtested Monzo, Allplants, Natural Cycles, Ooho, Callaly and Function of Beauty... Follow @Thingtesting and let her know what she should try next!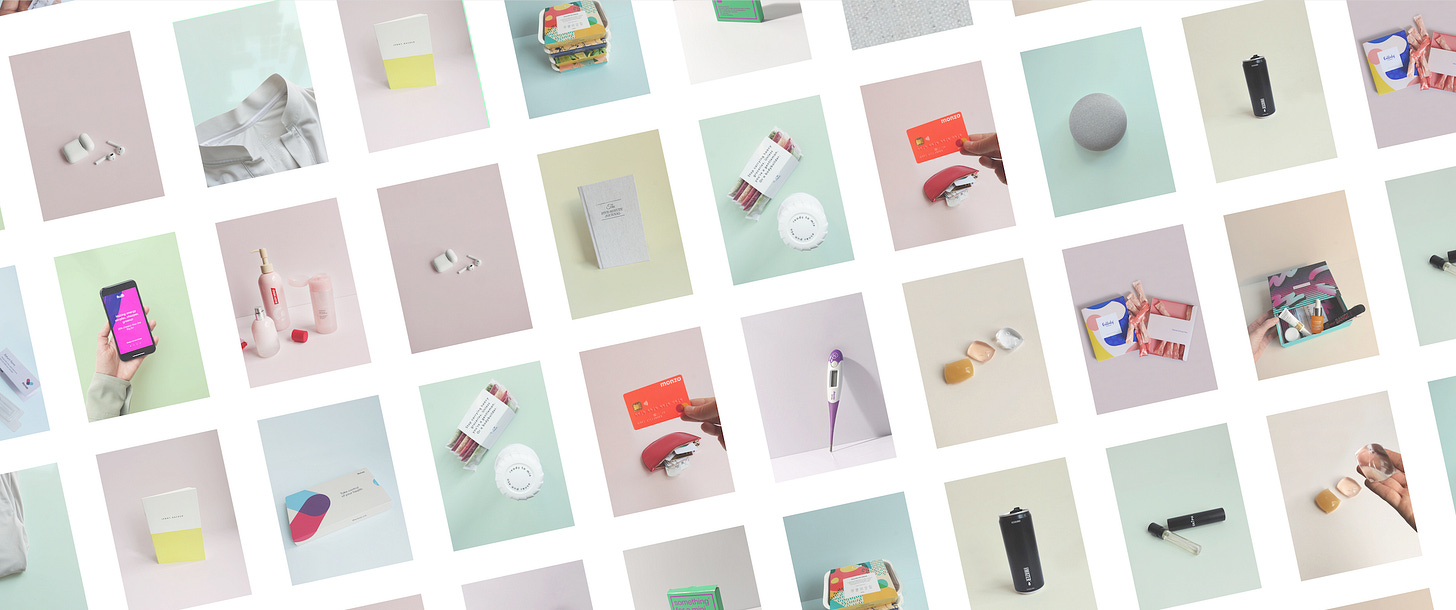 How This Woman Is Helping Women Founders Close Funding With Conviction
As the CEO of Salaam Ventures and Founder of Miribure, Ski Fuller had a chance to work internationally - from China to the Middle East - as well as mentor women from around the globe. Lately, Fuller has been mentoring new talent in the rapidly growing tech community in London. She has helped dozens of founders discover not only authentic confidence but effective strategies to stay credible and unflappable during the pitch. Forbes

PODCAST: Diversity - Done To Death?
Check Warner, Co-Founder of Diversity VC, is on a mission to fix venture capital – by making it better represent the world we live in today. Don't miss this final episode of Season 1 of Winning at Work, where you can learn the secrets to building a better business and a more diverse team. Forbes

How A Love For Math Turned Into A Career In Venture Capital
How Anarghya Vardhana, Principle, Maveron, a consumer only venture capital firm, spends her days. Forbes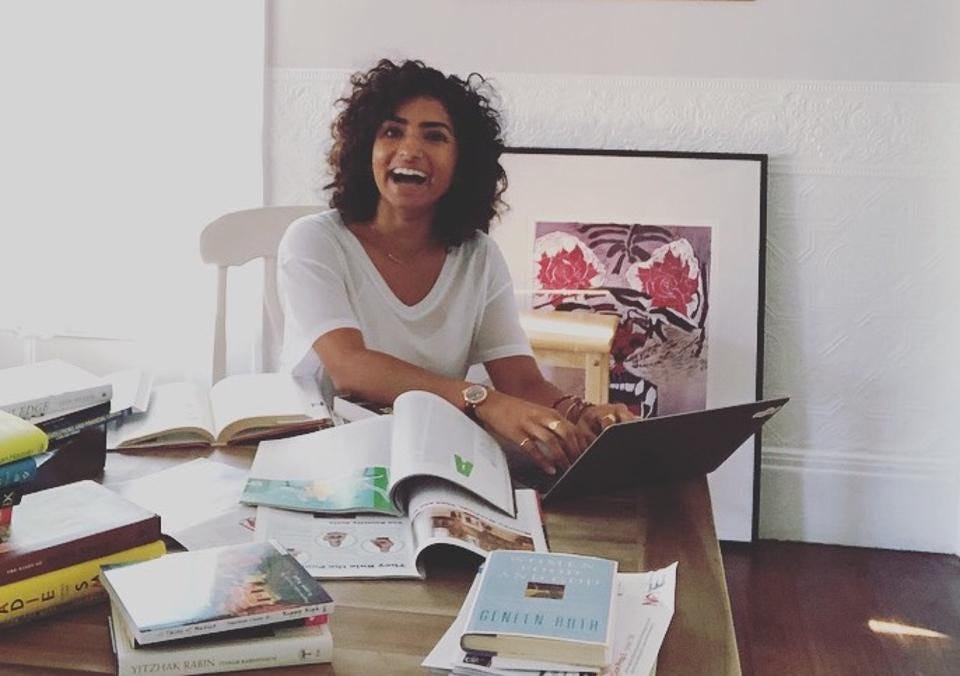 From the Operator

Ten things to think about before you go it alone in business
Named as one of the UK's top female entrepreneurs, Pip Jamieson, founder of 'No Collar' network The Dots knows a thing or two about starting a business. Telegraph

Want to Join a Women-Only Accelerator? Read This First. How do you choose the right accelerator, as a female entrepreneur, to ensure that the time and money spent is valuable? Entrepreneur

7 Thriving Female Entrepreneurs Break Down How Becoming Your Own Boss Can Be The Ultimate Self Care
Becoming a successful entrepreneur—with income, ideas and business flowing—is not for the faint of heart. Admittedly, everyone isn't up for the challenge, but bringing your vision to life and having the courage and the tenacity to create wealth by providing service to others is the stuff entrepreneurial dreams are made of. Essence

A 28-year-old entrepreneur reveals how she snagged $66 million and 10 term sheets in 5 days
Raising venture for a startup is no cakewalk. There are high stakes, probing questions from investors, and pressure from employees to return to the office with a term sheet. So it's noteworthy that Mathilde Collin, the 28-year-old cofounder and CEO of shared inbox app Front, snagged $66 million and 10 investment offers in five days. Collin shared with us her best advice for raising venture. Business Insider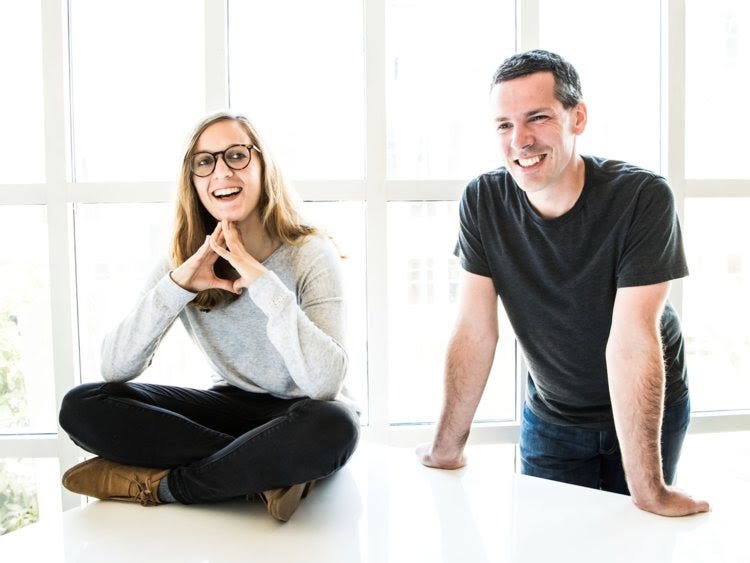 6 Reasons Moms Make the Best Entrepreneurs
Motherhood and entrepreneurship have a lot in common, meaning raising kids can do wonders in preparing you to run a business. Entrepreneur

Bringing Lessons From #MeToo to the Boardroom
Boards need to be proactive in shaping a corporate culture that does not tolerate sexual harassment. MITSloan Management Review

The Future of Fertility with Tammy Sun and Afton Vechery
Tammy Sun, CEO and co-founder of Carrot Fertility and Afton Vechery, CEO and co-founder of Modern Fertility explain how they got started in the fertility space, give a rundown of the corporate landscape as it stands at the moment and explain why the market is changing so quickly. They also give some insight into why it's difficult to build a business in this space and what kinds of opportunities they would be looking for if they were investors or prospective founders. Venture Stories by Village Global

Men And Women Benefit When Mentorship Cross The Gender Divide
Forbes spoke with two sets of male-female mentor-mentee relationships to better understand the benefits to both men and women. All have a fundamental belief in the power and bottom-line benefits of diversity. Forbes

5 Reasons Why More Women Are Making the Choice to Become Franchisees
While the franchise industry continues enjoying steady economic growth year over year, female franchise ownership is in the midst of an economic boom. Entrepreneur
Research

An update on black women raising startup funding
US startups founded by black women raised nearly $250 million in venture capital funding in 2017, up from less than $50 million in 2016. While the number of black women who have received more than $1 million in investment is growing, the number is still small. In 2015, there were 12 black women who had raised more than $1 million in funding, according to digitalundivided's new ProjectDiane report. In 2017, there were 34. The State of Black Women Founders - ProjectDiane2018

Sexual harassment isn't just about sex: Groundbreaking report details persistent hostility female scientists face
"The vast majority of sexual harassment that occurs is sexist hostility and crude behavior. And the literature supports that these everyday experiences may have as bad or worse personal and professional consequences as things like unwanted sexual advances." Science Magazine

Is the X chromosome the X factor for business leadership?
Find out why companies led by women are outpacing the market. EY
#BuiltbyWomen 🇸🇪

🏪 Wheelys is a chain of mobile cafés and shops that enables small people to start their own businesses. Since being founded in 2015, Wheelys Café has sold over 800 cafés to 70+ countries, growing faster than any fast food chain. The company has also opening up an unmanned retail store in Shanghai that allows customers to buy chocolates, cigarettes or potato chips at any time, day or night.

🎮 Warpin helps brands enter the VR, AR and MR platforms through strategic conceptualization that adds brand value. A true one-stop-shop for any immersive communication need.

👜 Stilla Motion is a portable security alarm that prevents theft. Stilla Motion alerts your phone when someone moves your bag, stroller or anything else that you find valuable. If it moves you'll know!

👩 Stockholm-based Grace Health develops a period and ovulation tracker designed specifically for women in emerging markets.

🌿 Swedish Algae Factory is a Gothenburg start-up that is developing algae-based wastewater treatment systems with the goal to process algae biomass into bio crude oil. By using this algae, algae biomass production can be achieved in a much more energy efficient way since it does not need warming and artificial light during winter season.

Add your company to the
List of Female Founders in Europe
📆 Events

Are you a women in management or in a senior position, and willing to spend some time with high potential business students? Join the London Business School Women in Business Mentoring programme.
The team at the Europas has reserved a block of free tickets, to ensure that they include more women and more people of colour to join them on July 3rd in London. Apply here - Europas 2018: Diversity Application

Here are 536 women in the UK who could speak at your tech event.

- June 18th in London: How to get Publicity for Your Start-Up - An Event For Female Entrepreneurs

- June 20th in Paris: Women in Blockchain France

- June 20th in London: Women in Financial Innovation

- June 21st in Paris: WAI Summer Camp Paris 2018 - Women in AI

- June 25th in London: Does AI Have Gender?

- June 25th in London: Selling on an Online Market Place - Female Founders in Retail

- June 25th in London: Power Women At Blooms: Think Like A Venture Capitalist

- June 28th in Berlin: SheLovesTech Germany 2018

- June 30th in Munich: Female Tech Leaders Html/css crash course

In case you missed it ...

10 British VCs To Start Sharing Diversity Data On All The Startups They Meet Forbes

Boston Consulting Group finds female-led startups raise less, earn more
Why Women-Owned Startups Are a Better Bet BCG
What the venture landscape is really like for Europe's female
founders Pitchbook
Tara Reeves of LocalGlobe shares What this VC has learned since coming back from maternity leave Medium

Attention Female Entrepreneurs: Here's a Step-by-Step Guide for Picking the Right VC Entrepreneur

Female entrepreneurs share how to avoid feeling isolated Telegraph

The top 16 VC investors in Europe's female-founded companies. Who leads the way in Europe when it comes to investing in female-founded companies? Pitchbook

With Her 'It's About Damn Time' Fund, Arlan Hamilton Is Bringing $36 Million In V.C. Funding To Black Women TechCrunch

A startup founder who was rejected 148 times before raising almost $30 million made 2 small changes to get investors excited. Entrepreneur Kathryn Minshew made 2 changes to get investors excited Business Insider

Co-founder of Diversity VC shares her seed investing framework Medium

Q1 2018 global diversity investment report: Investing Trends in Female Founders TechCrunch

How to build an investor lead by Kate Preston McAndrew of Bolt VC. Bolt VC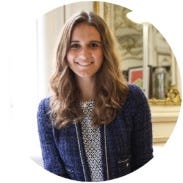 Comments, questions, tips? Send me a note!
Until next Sunday,
Sarah

Sharing is caring.

You know that there is a small but meaningful thing you can do this Sunday. Please take a minute and share Femstreet with friends on Twitter or Linkedin or forward this by 📧