Discover more from Femstreet
Femstreet is a media platform amplifying female voices, accelerating their success and creating a culture of empowerment - where women lead, shape, and fund the future.
Over 19,000 subscribers
Femstreet Issue #37 - Weekly Newsletter on Women in Tech & VC

Issue #37
Your weekly newsletter on women in tech, venture and entrepreneurship
This is issue No. 37. The last issue had a 40% open rate with 15.5% clicking on 10 British VCs To Start Sharing Diversity Data On All The Startups They Meet.

I am in Berlin next week and then again end of June for the Tech Open Air (TOA). Reach out to me if you want to meet up and some feedback on your company.
Insights

From the Investor

Melinda Gates has sharp words for the VC industry: Enough with your love for 'the white guy in a hoodie' Why Melinda Gates Has Been Funding Female VCs Through Her Secretive Investment Firm Fortune

We need more radical solutions for diversity and inclusion
It's clear change won't happen fast — unless we experiment and aren't afraid to fail. Ellen K. Pao

10 Investors Authentically Committed To Funding Female Founders, Part 3 Forbes

Meet The Female MIT MBAs Starting A Venture Capital Fund Forbes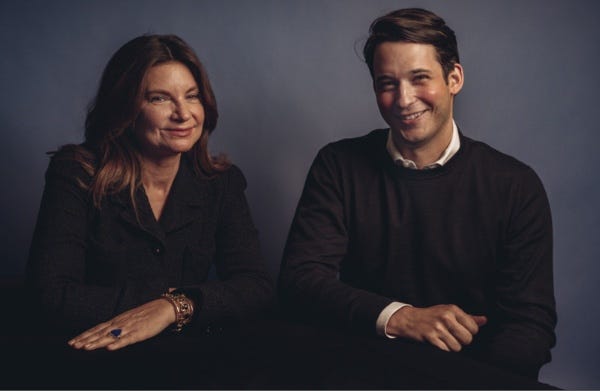 How Natalie Massenet's new VC firm sees the future of retail
Two years ago, Nick Brown was doing some soul-searching. The then-partner at 14W had been investing in retail's direct-to-consumer (D2C) revolution on behalf of the firm for some six years. But then he began to think about what the next chapter in his professional life would be. "A lot of what Natalie and I spend time on is identifying ... people that can build brands that break through that noise. Because there's a ton of noise, and if you pretend for a moment that there is not, you'll get crushed." Nick Brown, managing partner, Imaginary Ventures
Pitchbook

Networks For Dealflow (And Opportunities) Target Women In Venture
Jessica Peltz-Zatulove, MDC Ventures and Sutian Dong, Female Founders Fund address attendees at Women In Venture event in New York City. Forbes

Evgenia Plotnikova, Principal at Dawn Capital, shares in a short video why she thinks female investors are so important.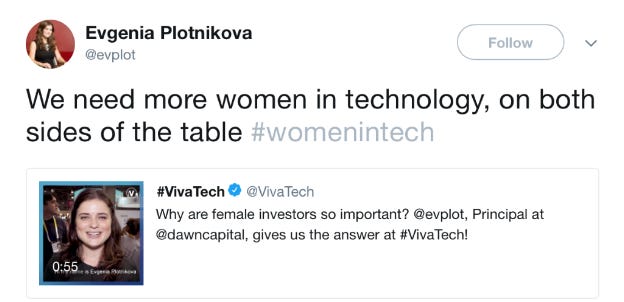 From the Operator

The founder of a female-led startup reveals how she raised $60 million when 98% of venture capital dollars go to men Business Insider
Stripe Co-Founders John & Patrick Collison on Diversity in Tech Bloomberg

Streetbees' Tugce Bulut on fundraising, support networks and industry challenges UKTN

How the Founder of Modsy and Her Mentor Are Building a 'Power Squad' to Help Women in Business
Shanna Tellerman, the CEO of Modsy, and her mentor, Cindy Padnos of Illuminate Ventures, chat about supporting each other and empowering other women. Entrepreneur

How Jen Rubio Took Luggage Up, Up and AWAY Hypebeast

The Female Engineers of Bustle on Work, Team, and Falling In Love With Coding Bustle

The 'A' team you need: Get the most from mentors, managers & coaches
If you're looking to grow and learn in the workplace, having the right support is key. Get the most from people around you with this guide. We are The City

How Women Can Escape The Impostor Syndrome Trap Forbes

More Women in Leadership Roles -- Why and How It Should Happen
The call for gender diversity is about being inclusive and profitable. Following these strategies could lead to success on both fronts. Inc

CoWomen Launches for Future Female Leaders
A Coworking Community in Berlin to Support Women on the Rise Medium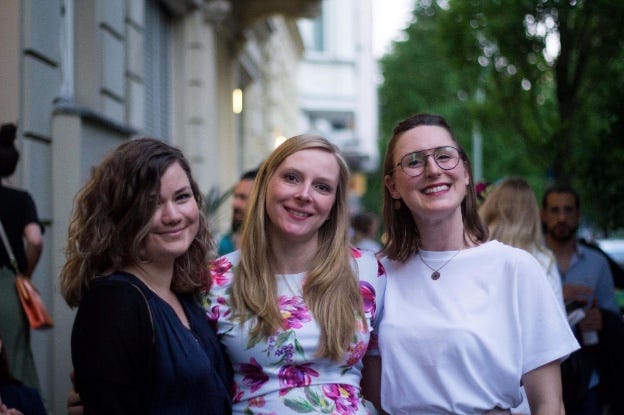 Research

The Different Words We Use to Describe Male and Female Leaders HBR

Gender pay gap costs global economy $160tn, says World Bank study The Guardian

Women Entrepreneurs More Likely to Launch Healthcare or Education Businesses - Small Business Trends Small Business Trends

It's 2018. Why are women still giving their husbands control of the finances?
How women can break the cycle of abdication and take control of their wealth. UBS

Here's Why British Firms Say Their Boards Lack Women. Prepare to Cringe. New York Times

There are only 24 women leading Fortune 500 companies Fast Company
#BuiltbyWomen

💰 Starling Bank, the U.K. challenger bank, founded by banking veteran Anne Boden is raising another £80M.

💰The Swiss fertility-tracking bracelet healthtech firm Ava closes £23m Series B funding round lead by SVC and both Partners, as femtech experiences new boom.

💰San Francisco-based fertility startup Modern Fertility announced $6 million in funding from Maveron and Union Square Ventures and a new at-home finger-prick hormone test.

👣 Copenhagen-based mental health startup Steps builds digital tools to help people overcome the fear of being judged by others using principles from exposure therapy.

🐎 The Hooves app from Denmark makes everything around sharing a horse easier.

⛓️ Hamburg-based SLANT is developing a decentralized network for opinion data with the best experience for the user.

Add your company to the
List of Female Founders in Europe
📆 Events

Here are 536 women in the UK who could speak at your tech event.

Revolut is running free monthly coding classes for women at their new office space in London.


- June 8th in London: Femtech Talks Meetup

- June 11th in London: Female Founders First - LTW

- June 12th in London: GET STARTED: INVESTING! The Female Only Workshop Night hosted by Vestpod

- June 13th in Stockholm: Women in FinTech-lunch

- June 18th in London: How to get Publicity for Your Start-Up - An Event For Female Entrepreneurs

- June 20th in Paris: Women in Blockchain France

- June 21st in Paris: WAI Summer Camp Paris 2018 - Women in AI

- June 25th in London: Selling on an Online Market Place - Female Founders in Retail

- June 28th in Berlin: SheLovesTech Germany 2018
Essential Reads of the Week

20 takeaways from Meeker's 294-slide Internet Trends report Techcrunch

What is needed to get from Seed to A round — learnings from Pleo by Bjarke Staun-Olsen of Creandum

How to Improve Your Odds of Getting to Yes with a VC — "Land and Expand" by Mark Suster

For DNVBs brand matters 2PM

Scaling SaaS — Insights from founders Eight Roads Ventures

In case you missed it ...

10 British VCs To Start Sharing Diversity Data On All The Startups They Meet Forbes

What Trident Capital's First Female Partner Thinks We Need in VC Fortune
What the venture landscape is really like for Europe's female
founders Pitchbook
Tara Reeves of LocalGlobe shares What this VC has learned since coming back from maternity leave Medium

Attention Female Entrepreneurs: Here's a Step-by-Step Guide for Picking the Right VC Entrepreneur

Top tips for technical interviews from nine of Instagram's tech girls Medium

Female entrepreneurs share how to avoid feeling isolated Telegraph

The top 16 VC investors in Europe's female-founded companies. Who leads the way in Europe when it comes to investing in female-founded companies? Pitchbook

With Her 'It's About Damn Time' Fund, Arlan Hamilton Is Bringing $36 Million In V.C. Funding To Black Women TechCrunch

A startup founder who was rejected 148 times before raising almost $30 million made 2 small changes to get investors excited. Entrepreneur Kathryn Minshew made 2 changes to get investors excited Business Insider

Tactics for the investor pitch by Ashley Lundström, Venture Lead at EQT Ventures Medium

Co-founder of Diversity VC shares her seed investing framework Medium

Q1 2018 global diversity investment report: Investing Trends in Female Founders TechCrunch

How to build an investor lead by Kate Preston McAndrew of Bolt VC. Bolt VC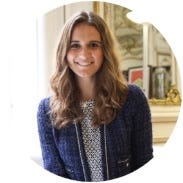 Comments, questions, tips? Send me a note!
Until next Sunday,
Sarah

Sharing is caring.

You know that there is a small but meaningful thing you can do this Sunday. Please take a minute and share Femstreet with friends on Twitter or Linkedin or forward this by 📧