Discover more from Femstreet
Femstreet is a media platform amplifying female voices, accelerating their success and creating a culture of empowerment - where women lead, shape, and fund the future.
Over 19,000 subscribers
Femstreet Issue #35 - Weekly Newsletter on Women in Tech & VC

Issue #35
Your weekly newsletter on women in tech, venture and entrepreneurship
This is issue No. 35. The last issue had a 53% open rate with 17% clicking on How to build an investor lead by Kate Preston McAndrew of Bolt VC.

New GDPR rules are coming into effect end of next week. If you want to receive this newsletter next Sunday, you'll need to re opt-in if you haven't done it yet. (It takes 10 seconds) YES, RE OPT-IN

Here is what people were talking about in the Fem-universe in the last week:
💸From the Investor

Bain Capital Ventures Hires Sarah Smith As Firm's First Female Partner. Sarah Smith, a former executive at Facebook and Quora, will be investing primarily in consumer internet, advertising tech, workplace software and marketplace startups. Fortune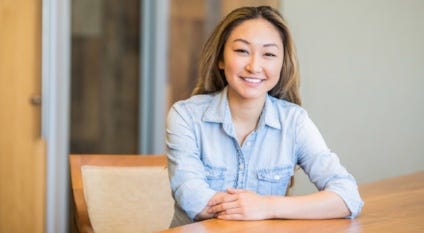 Sarah Guo breaks through at Greylock, becoming one of the first female general partners in the firm's 53-year history. Techcrunch

Natalie Luu became an investing partner at Lightspeed. Medium

Lerer Hippeau raises a new $122M fund, plus $60M for follow-on investments and hires Caitlin Strandberg (formerly vice president at FirstMark) as principal and Isabelle Phelps as associate. Techcrunch

VC Corner Q+A with Shruti Gandhi, Array Ventures by The Startup Grind

Female Funders is introducing an investor accelerator program to launch the generation of women angels. Apply for Angel Academy

From the Operator

Four Tips From Scentbird's Female Founder Who Set A Record With Their Series A Funding Round.
Scentbird, the subscription-based fragrance company, announced it has raised $18.6 M, one of largest Series A funding rounds secured by a direct-to-consumer brand led by a female CEO, taking the total investment to $24.4 M. Forbes

Babies at Work: It's Weird that it's Weird by Leah Silber, CEO of Tilde Hackernoon

An Interview with Nina Faulhaber,Co-founder of ADAY.
Nina is the co-founder of the New York-based ADAY, an innovative, stylish and sustainable brand that has quickly established itself as a pioneer in the use of performance fabrics for transitional purposes. Growing up in Germany, she gave up a promising career as a gymnast in favor of basketball. After stints in Montreal and Singapore, she later settled in London where she worked at Goldman Sachs then became the second female investor hired at international venture capital firm Index Ventures. Inside/Out

Zola Founder Shan-Lyn Ma Shares How to Collaborate and Conquer Your Biggest Challenges.
The leader of the wedding registry and planning startup reveals who and what inspires her every day. Entrepreneur

RoomLab CEO: On Fighting Cancer, A Surprise Pregnancy And Raising Investment.
The British entrepreneur is still new to talking about the breast cancer diagnosis that has rocked her life since she was diagnosed in 2010. Forbes

When an Investor Bailed, Finery Founders Brooklyn Decker and Whitney Casey Had to Do Major Damage Control.
Finding new capital, calming staff nerves and making sure the brand's reputation was intact called for calm leadership and quick thinking. Entrepreneur

This Young Founder Built a Multimillion Dollar Business by Rejecting the Silicon Valley Ethos and Being True to Herself.
Laura Behrens Wu came to the U.S. as an outsider, and admits she's still trying to find her way. Entrepreneur

This Woman Is Challenging The White Male-Dominated Tech Industry From The Inside.
Google's Annie Jean-Baptiste says diversity should be "core to how everyone does business, not just a 'nice to have.' Huffington Post

Karlie Kloss Wants You To Get Inspired By STEAM: Science Technology Engineering Art Math.
Following up on her coding camps, the next step in the Kode With Klossy initiative is highlighting role models in science and tech. Forbes

Research
Female Business Founders & Leaders Survey
This survey measures how female business founders & leaders feel in regard to the difficulties they may face in self-assurance when running a business. If you are a female business founder or leader, please feel free to take the survey here.

Women Are Becoming Billionaires at a Faster Rate Than Men
The number of female billionaires grew faster than the number of male billionaires in 2017, according to a new a survey. Time

More Than 10% Of Your Staff Are Looking For New Jobs Because Of Gender Pay Inequality
86% of women would move to pay gap friendly employer & 14% are looking for a new job according to recent data from Tech London Advocates Women in Tech group. Forbes

Why women are more likely to get funded on Kickstarter
Female entrepreneurs get more money on crowdfunding sites because they're considered more trustworthy. Moneyish

#BuiltbyWomen

Slovakian startup Freya offers Millennials health and fertility insurance as a service to monitor their health to enjoy life, work and understanding of intimate and fertility issues.

👩 Stockholm-based GoFrendly developed an app for all women who want to find new friends. Move to new city, single when everyone else is in a relationship, first in companionship to have children - the reasons can be many.

🌎 The Swedish startup Mitigram developed an online platform used by Exporters, Traders and Banks for funding and hedging the risk of global trade. The platform launched in 2015 and by Q2 2018 it had facilitated trades at a total value of $11bn.
Berlin-based Pamono is Europe's fastest growing vintage and contemporary design marketplace.

Add your company to the
List of Female Founders in Europe
📆 Events
Free coding classes for women
Revolut will be running free monthly coding classes for women at our new office space in London. Revolut will be running free monthly coding classes for women at their new office space in London. Revolut Blog

Female Founders Mentoring Programme Vienna APPLY NOW

- May 21st in London: Power Up Diversity, FemtechTalks

- May 22nd in London: Allbright Pitch Day for Investors

- May 23rd in London: Bloomerama: Wearables & IoT Networking & Startup Showcase

- May 24th in London: Diversity in Tech

- May 25th in London: Office Hours with Arlan Hamilton in London

- May 29th in Stockholm: Femtech #11 - Created for women, by women
Essential Reads of the Week

The Value of a Brand for Tech Companies
by Cameron McLain of Hummingbird Ventures Hackernoon

Future of Commerce and Retail Hot Takes With Web Smith Hunterwalk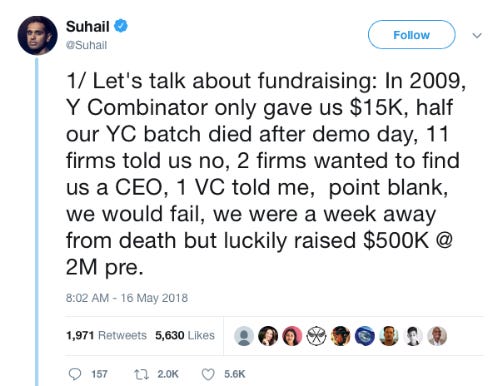 In case you missed it ...

What Trident Capital's First Female Partner Thinks We Need in VC Fortune
What the venture landscape is really like for Europe's female
founders Pitchbook
Tara Reeves of LocalGlobe shares What this VC has learned since coming back from maternity leave Medium

Top tips for technical interviews from nine of Instagram's tech girls Medium

Female entrepreneurs share how to avoid feeling isolated Telegraph

The top 16 VC investors in Europe's female-founded companies. Who leads the way in Europe when it comes to investing in female-founded companies? Pitchbook

With Her 'It's About Damn Time' Fund, Arlan Hamilton Is Bringing $36 Million In V.C. Funding To Black Women TechCrunch

A startup founder who was rejected 148 times before raising almost $30 million made 2 small changes to get investors excited. Entrepreneur Kathryn Minshew made 2 changes to get investors excited Business Insider

Tactics for the investor pitch by Ashley Lundström, Venture Lead at EQT Ventures Medium

Co-founder of Diversity VC shares her seed investing framework Medium

Q1 2018 global diversity investment report: Investing Trends in Female Founders TechCrunch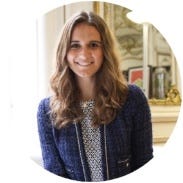 Comments, questions, tips? Send me a note!
Until next Sunday,
Sarah

Sharing is caring.

You know that there is a small but meaningful thing you can do this Sunday. Please take a minute and share Femstreet with friends on Twitter or Linkedin or forward this by 📧