Discover more from Femstreet
Femstreet is a media platform amplifying female voices, accelerating their success and creating a culture of empowerment - where women lead, shape, and fund the future.
Over 19,000 subscribers
Femstreet Issue #34 - Weekly Newsletter on Women in Tech & VC

Issue #34
Your weekly newsletter on women in tech, venture and entrepreneurship
Femstreet is back after a little break.
As you probably know by now, new GDPR rules are coming into effect very soon. This means if you are currently subscribed to Femstreet and don't want to miss out on the next issues after 25th May, you'll need to re opt-in if you haven't done it yet. (It takes 10 seconds) YES, RE OPT-IN

Here is what people were talking about in the Fem-universe in the last two weeks:
New Funds
With Her 'It's About Damn Time' Fund, Arlan Hamilton Is Bringing $36 Million In V.C. Funding To Black Women
Arlan Hamilton, the founder and director of Backstage Capital, has announced that her firm will be investing $36 million specifically towards black women. Backstage Capital is a venture capital firm that invests specifically in underrepresented founders. Now, she foresees the fund investing $1 million checks into 15-20 companies over the next three years, with the remainder of the fund reserved for follow-on investments. TechCrunch

Female Founders Fund gets fresh pool of capital
Female Founders Fund (F3) has closed its second flagship fund on $27 million. That's a big increase from its debut vehicle, which pulled in just under $6 million in 2014. Some of the top female founders in the U.S. are backing the latest Female Founders Fund. Female Founders Fund

💸From the Investor
How to build an investor lead
Understanding the nuances between VC firms will make it easier to raise money by Kate Preston McAndrew of Bolt VC

VC Corner: The Startup Grind Team interviews Sonali De Rycker, General Partner at Accel Medium

How to angel invest, part 9: example exit scenarios, glossary, and further reading by Sarah A. Downey, Principal at Accomplice Medium

Why This Venture Capitalist Has a Gen Z Mentor
Upfront Ventures partner Kara Nortman is innately curious. It's why she listened to Tinder's Sean Rad when he told her he had a dating app idea. It's why she constantly asks her portfolio founders to evaluate her effectiveness. It's also why she has a Gen Z mentor. In a conversation with Term Sheet, Nortman discusses her career trajectory, what she looks for in founders before investing, and why she thinks empathy is a competitive advantage. Fortune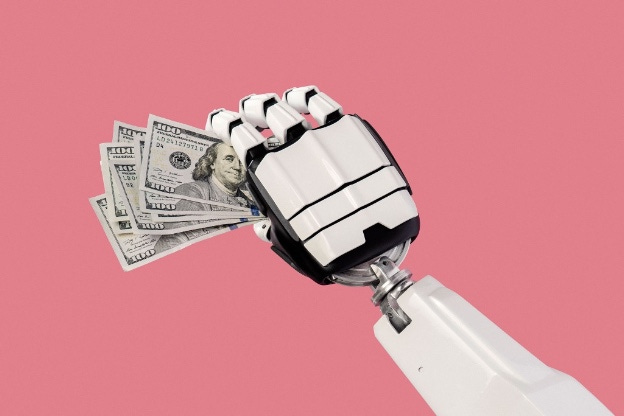 Impress the Algorithm. Get $250,000 - A venture fund's experiment in human-free investing could alleviate bias. Or make it worse.
Ashley Carroll, a partner at the $2.5 billion venture firm Social Capital. She joined the fund in 2015, and last year she began building an automated system that would allow the fund to invest in startups that its partners had never met. The companies would upload data about themselves; if the algorithms liked what they saw, the venture fund would back them. The process, in theory, would keep bias from entering the equation. Within the firm, the system is known as Capital as a Service, or CaaS for short.

There's an economic logic behind CaaS. Evaluating and backing startups is a labor-intensive process, significantly limiting the number of deals a firm can do. By using software to assess tens of thousands of companies annually, a firm can do each individual deal more cheaply. Bloomberg

From the Operator

Stitch Fix CEO Katrina Lake on Why Gender Matters Time

Meet the All-Female Executive Team Behind Cult-Favorite Shoe Brand Rothy's
Many companies act like there's only room for one woman at the top—Rothy's has six. Marie Claire

The foundations of building a secure product by Emma Ruth Philips of LocalGlobe
Small businesses don't have the resources of larger organisations, but can be just as exposed to a potential data breach. Medium

'Women can't opt out of big money tech jobs' by Kathryn Parsons, Founder of Decoded Telegraph

The first rule of being a woman in crypto is you do not talk about being a woman in crypto
"Sexism is so fucking bad in the blockchain industry. I've wanted to quit so many times." In theory, the crypto industry offers women a new opportunity to engage, in a way neither tech—nor any other industry—has offered before. Quartz
We All Need Older Female Founders, And They Can Unlock Trillion Of Dollars Forbes

3 Ways Men Can Help Close the Gender Gap
If workplaces better accommodate women, can increases in revenue be far behind? Entrepreneur

4 Female Entrepreneurs Share the Visions That Helped Make Them Successful
Looking for female role models in business? Learn about these four women. Entrepreneur

Treating Workers Fairly at Rent the Runway by Jennifer Y. Hyman, Co-founder of Rent the Runway NY Times

Here's What Women In STEM Need To Do To Get Ahead Forbes

This woman coaches tech entrepreneurs — here's the lesson for getting funded she thinks everyone should learn
Mandela Dixon, a longtime mentor of entrepreneurs, has a new startup that trains non-traditional tech founders on how to succeed in the industry. One of the most important lessons she teaches is a concept she calls the "cosign," which is related to networking. Business Insider

Research
How Slack Got Ahead in Diversity
Slack has been outperforming other Silicon Valley companies when it comes to minority employees, according to the organization's latest diversity report. The Atlantic

Books by women priced 45% lower, study finds
Analysis of more than 2m titles shows that on average, male authors' work is strikingly better valued. The Guardian

Interviews with 59 Black Female Executives Explore Intersectional Invisibility and Strategies to Overcome It HBR
#BuiltbyWomen

📹 The UK startup Smartzer develops clickable, interactive and shoppable video technology.

🏖️ Holiday Sitters is a Amsterdam-based startup created by two mothers who want to simplify traveling and living abroad for families by connecting parents to certified, multi-lingual babysitters through an easy-to-use online platform.

💊 Made For is a Berlin-based personalised supplements startup.

📦 Clinch Logistics is a Hamburg-based startup provides end-to-end container shipping by air, sea and rail freight, plus customs clearance through their web application.

Add your company to the
List of Female Founders in Europe
📆 Events
Free coding classes for women
Revolut will be running free monthly coding classes for women at our new office space in London. Revolut will be running free monthly coding classes for women at their new office space in London. Revolut Blog

Female Founders Mentoring Programme Vienna APPLY NOW

- May 15th in London: Female Founders in Retail - Networking Meetup

- May 19th in Copenhagen: WonderTech Summit 2018

- May 21st in London: Power Up Diversity, FemtechTalks

- May 22nd in London: Allbright Pitch Day for Investors

- May 24th in London: Diversity in Tech

- May 29th in Stockholm: Femtech #11 - Created for women, by women
Essential Reads of the Week

The Definitive Guide to Building Investable Consumer and Digital Lifestyle Brands
Bonus: Take a quiz to find out if you have a VC-fundable brand Medium

0 to $2000 MRR in One Month — Lessons Learned by Anthony Xie, Founder of hodlbot.io Hackernoon

PRINCIPLES FOR SUCCESS - An ultra mini-series adventure in 30 minutes in 8 episodes by Ray Dalio Principles

Amazon Has a Rare Chance to Get More Diverse Fast
HQ2 means 50,000 new jobs and a way to right the ship, in a company where men make up 73 percent of professional employees and 78 Bloomberg

In case you missed it ...
What the venture landscape is really like for Europe's female founders Pitchbook
Tara Reeves of LocalGlobe shares What this VC has learned since coming back from maternity leave Medium

What Trident Capital's First Female Partner Thinks We Need in VC Fortune

Top tips for technical interviews from nine of Instagram's tech girls Medium

Female entrepreneurs share how to avoid feeling isolated Telegraph

The top 16 VC investors in Europe's female-founded companies. Who leads the way in Europe when it comes to investing in female-founded companies? Pitchbook

VC Diversity Index
Silicon Valley's Most and Least Diverse Investors The Information

A startup founder who was rejected 148 times before raising almost $30 million made 2 small changes to get investors excited. Entrepreneur Kathryn Minshew made 2 changes to get investors excited Business Insider

Tactics for the investor pitch by Ashley Lundström, Venture Lead at EQT Ventures Medium

Co-founder of Diversity VC shares her seed investing framework Medium

Q1 2018 global diversity investment report: Investing Trends in Female Founders TechCrunch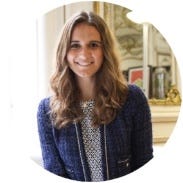 Comments, questions, tips? Send me a note!
Until next Sunday,
Sarah

Sharing is caring.

You know that there is a small but meaningful thing you can do this Sunday. Please take a minute and share Femstreet with friends on Twitter or Linkedin or forward this by 📧