Discover more from Femstreet
Femstreet is a media platform amplifying female voices, accelerating their success and creating a culture of empowerment - where women lead, shape, and fund the future.
Over 19,000 subscribers
Female Salaries in Tech; 9 Fortune 500 pain points; Tyler Haney of OV steps down; Remote work insights & More
Your weekly Newsletter on Women in Tech and Venture Capital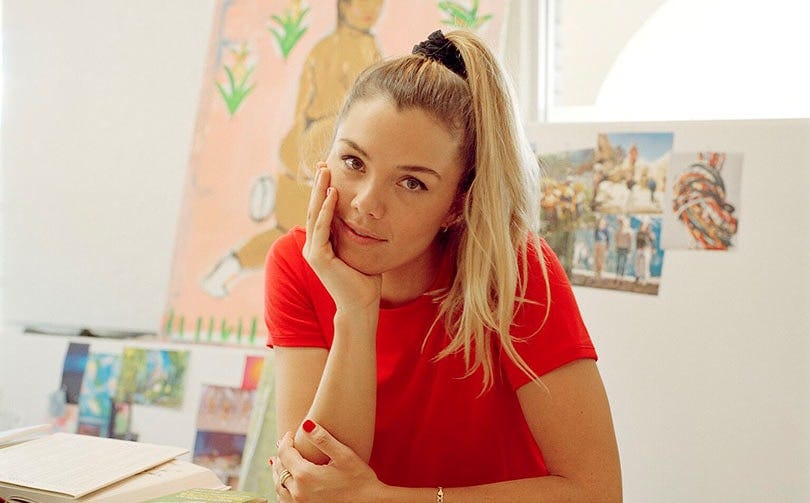 Hello friends and welcome to issue No. 123. I curated this issue on my flight to SF. I can't wait to see some of you IRL at our Femstreet Social on Wednesday.
Insights
Google Cloud AI removed the ability to label people in images as "man" or "woman" from its Cloud Vision API. The labeling will still be used to classify images and train ML models, but Google is taking this step to avoid gender bias as it violated Google's AI principles.

Outdoor Voices CEO Tyler Haney steps down as losses mount and growth slows. Tyler will remain a member of the Board of Directors and will assist with the search for a new CEO. Until then Cliff Moskowitz will serve as the Company's Interim CEO. Existing investors, including General Catalyst, have provided a lifeline for the activewear label that was losing up to $2 million per month last year on annual sales of around $40 million. I am literally wearing OV head to toe (including the socks) as I am writing this. I've written a review of OV on Thingtesting in 2018 in which I highlighted that acquisition costs and broadening the audience will be a challenge. So I am actually not very surprised.

Maven raises a $45m Series C, one of the largest funding rounds for a female-led women's healthcare company. Maven provides on-demand access for virtual care, along with services like breast milk shipping and fertility clinic referrals. It's CEO Kate Ryder talked about what is required to build a new, better system.
---
No subscription? You're missing out. Sign up as a paid member for just $100/year.
If you become a paid member, you will receive the complete suite of Femstreet resources, access to our Slack channel, member directory and invites to exclusive in-person events. Join the high-powered community to access our archive with Q&A expert sessions and to meet and talk with fellow founders and funders – online and offline. 🔥
---
From the Investor



"From a business standpoint, we know marketplaces are challenging to scale; from a conversational perspective, we've come to realize they're also really 

hard to explain

."
So here's the marketplace glossary.
— Li Jin / a16z

For the enterprise software lovers (like me): On 9 Fortune 500 pain points.
— Jessica Lin / Work-Bench

How to Due Diligence VCs.
— Joyce Liu


How creatives win friends, influence people and break the internet.
— Brianne Kimmel / Work-Life Ventures


On the difference between board observers and board directors, how to reach board excellence, and how to improve board diversity.
— Anarghya Vardhana / Maveron



From the Founder & Operator

Lizzie Kardon, the head of content and engagement Pagely, started a Google spreadsheet for women in tech to open up the channels for discussion around salary and pay for women and encourage transparency in order to tackle the gender pay gap in the industry. Since it's launch in early January, over 800 women have now shared their details on the spreadsheet


On why you should stop focusing on self-care and build a sustainable company culture already.
— Sarah Mauskopf / Winnie


Reflecting on one very, very strange year at Uber.
— Susan Fowler / NYT


How this founder raised a $15m Series A from top-tier venture funds.
— Iman Abuzeid / Incredible Health


Remote work insights you've never heard before.
— Sarah Milstein / Mailchimp



Why your startup should be stalking influencers.
— Sophia Sunwoo / Ascent Strategy
Must-read tweet on career advice for working women:
---
Featured jobs
 from the community
Product Manager @ Shipamax (London)
Having recently announced their $7M Series A, London-based Shipamax is looking for a Product Manager. Delivering plug & play automation for logistics providers who are constrained by manual admin, this role provides a hands-on opportunity to ship a product that impacts the global supply chain. If you can turn complex flows into simple products that delight customers, this role is for you. Send your CV to us.
VC @ Samsung NEXT (Berlin)
Samsung NEXT Ventures is looking for an experienced and well-connected investment professional to assist in leading early-stage venture investments from its Berlin office. Based on your experience and current team needs, they can offer a Principal, Director or MD level role. Send your CV to us.
---
Bonus for the ladies this month: Get a discount on your first Daye order of naked or CBD tampon products with the code FEMSTREET here.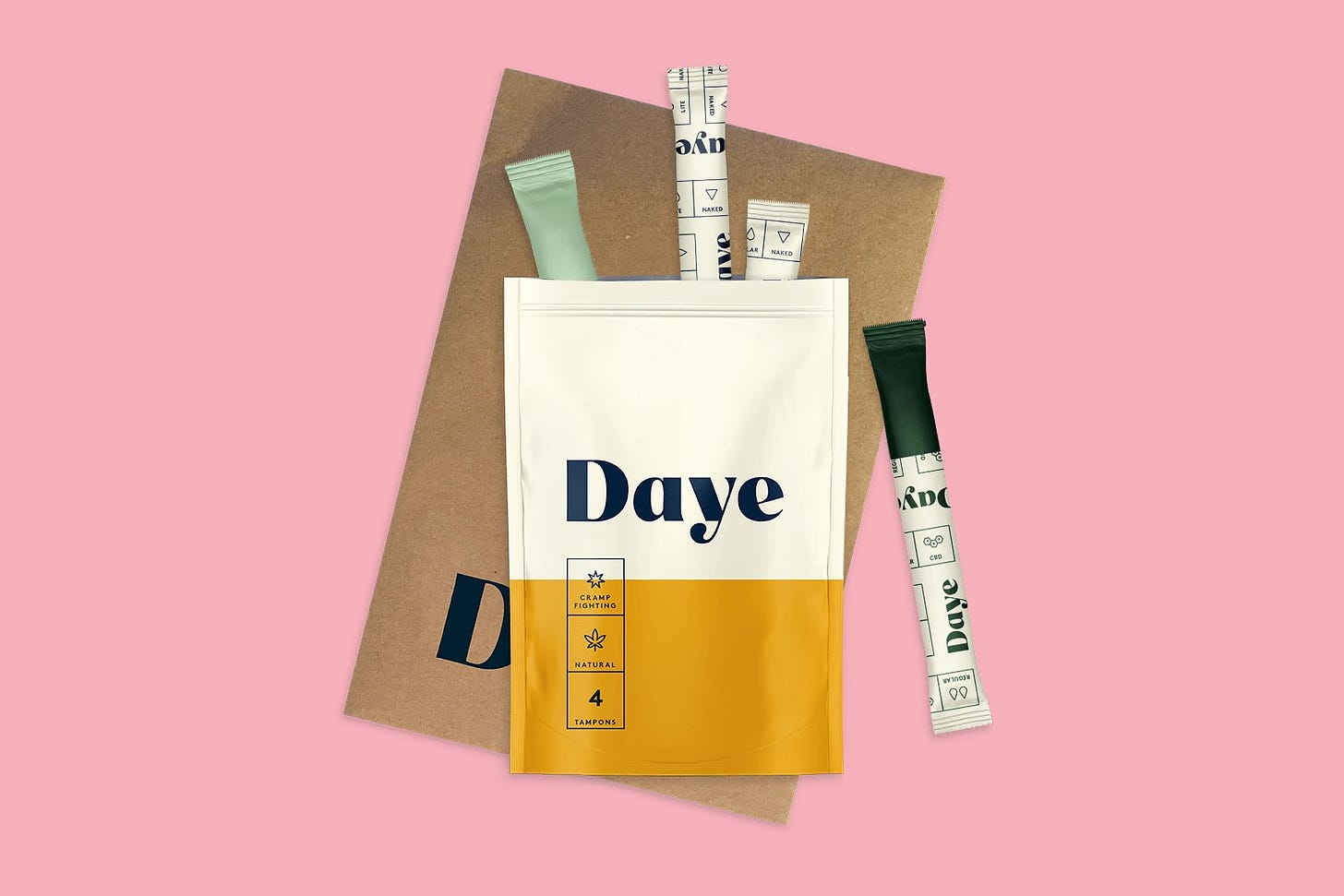 ---
Upcoming Events
🗓️February 27 London
Navigating the Partner Track in VC

🗓️February 27 London
10x10 VC: Getting into Venture Capital
🗓️February 29 London
Beautystack x UN Women UK Hackathon: Ending violence against women
🗓️March 4 New York
Jane VC Workshop - Running a Fundraising Process (& Making It Successful)

🗓️March 12 San Francisco
OpenView & Operator Collective: Female Founders & Operators Happy Hour


Did someone send you this link? You can get Femstreet every Sunday straight to your inbox by subscribing! Just click that button below.
---
Thanks for being part of Femstreet. Have a fantastic Sunday, people!
If you are a female investor, founder or startup operator, we'd love to feature your content.
Are you currently fundraising? Share the details with us here.
Follow me on Twitter, Medium, and Femstreet on Instagram.
---
👋Comments, questions, tips? Know a founder of a B2B company I should meet? Send me a note!
Curated in San Francisco by Sarah Nöckel, Founder/Editor in Chief & B2B SaaS Investor at Dawn Capital