Discover more from Femstreet
Femstreet is a media platform amplifying female voices, accelerating their success and creating a culture of empowerment - where women lead, shape, and fund the future.
Over 19,000 subscribers
Female founders in NYC; Drunk Elephant; Julie Yoo
Your weekly Newsletter on Women in Tech and Venture Capital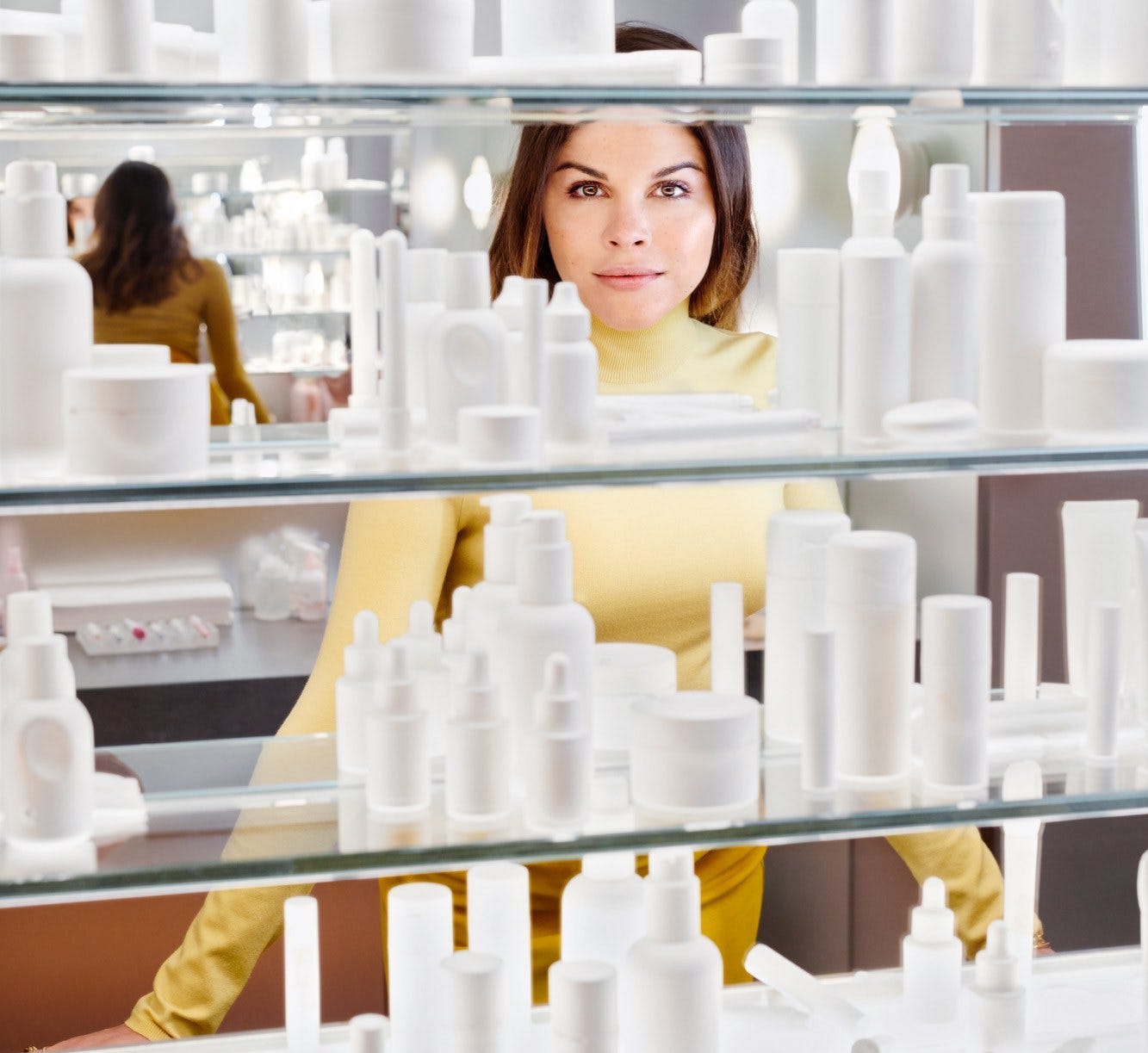 This is issue No. 106 and the last issue had a 51% open rate. The top two articles from the last week's issue were:  
This week, Substack published a guest post about how we grew Femstreet and built a thriving community for women in tech. Following the post, I hosted an Ask-Me-Anything session/discussion thread on Substack's blog on Thursday. I'd be curious to hear your views on the comments.
---
Insights 
Five years ago, Emily Weiss created a beauty startup for millennials. With Glossier hitting a $1.2 billion valuation alongside legions of fans—not to mention a crush of competitors—Weiss is playing the long game. Here's how she built a Billion-Dollar megabrand.

Emily isn't the only female founder creating a beauty empire. Shiseido has acquired skincare firm Drunk Elephant, founded by Tiffany Masterson, for $845M. Drunk Elephant, known for its non-toxic ingredients and Instagram-friendly packaging, is profitable and on track to have more than $100M in sales in 2019.

Andreessen Horowitz hires fourth female general partner. Julie Yoo will make investments out of the venture capital firm's bio fund to support founders building the tech-enabled future of healthcare.

Karlie Kloss, Supermodel and The Project Runway host, built a coding school, Kode With Klossy, to inspire a generation of tech-savvy women. But her real mission, she says, is much broader. Here is her advice for young women.

What we can learn from five years of Tech Diversity Reports and little progress.

By many metrics, New York's venture capital ecosystem is flourishing. Pitchbook finds that more female-founded startups getting funding in the city compared to Silicon Valley.

Latino VCs form new group LatinX VC to increase industry representation.
---
From the Investor



A template for modeling ARR and sales rep productivity for a conventional SaaS startup.
— Natalie Luu/ Lightspeed Venture Partners

Why you need an executive coach to help you develop the skills necessary to scale your business.
— Jackie Vullinghs/ Airtree VC


"Unicorn companies, those valued at over $1B, have experienced significant change over the last few months. Many have IPOed like Cloudflare (up 12%), Crowdstrike (up 92%), and Datadog (up 33%) while others are going through valuation readjustments."
Here are 5 data points on the current U.S. unicorn herd.
— Astasia Myers/ Redpoint Ventures

Li Jin of a16z on the passion economy and the future of work.
What does it mean when a VC says that they're passing on your startup due to competition?
— Elizabeth Yin/ Hustle Fund

These 8 VCs share the most memorable pitch they've ever received.
---
Job alert! New York-based Tusk Ventures is looking for an analyst with the drive to help them continue to grow as a top-tier firm investing in early-stage startups. You can find the job description here. If you think you'd crush this role, then send your CV to us.
---
From the Founder & Operator
An honest post after one year as a single founder and raising a pre-seed round, on running a business on OKRs and setting realistic deadlines.
— Valentina Milanova/ Daye

What we can learn from Mark Zuckerberg's self-care routine.
— Anna Palmer/ Dough

🎙️On the benefits of scaling startups outside of Silicon Valley, why mission and margin are so tightly integrated and why mums are the most under-utilised assets in the economy.
— Rachel Carlson/ Guild Education

I accepted a 6 figure salary at the age of 23 at Uber and quit 6 months later. Here's why.
— Riana Singh/ BWC

On finding a co-founder, what private equity taught her and how the learnings shaped her company.
— Afton Vechery/ Modern Fertility
This story is part of our new
In Her Words
series with Product Hunt. Our goal is to amplify the powerful voices of female founders, investors and operators with a startup story to tell. Have an idea for a story? Share it with us here.
---
Want to connect with fellow founders, funders and experts in our community? Request your invite to the Femstreet Slack channel with a link to your Linkedin profile.
Eligibility criteria: You must be a subscriber for at least three months and you must have a minimum 60% open rate. We've got a waitlist and will add people in batches every few weeks and it may take some time.
---
Upcoming Events
🗓️October 15 Virtual Video AMA
Finding Product-Market Fit with Ann Miura-Ko of Floodgate
🗓️October 15 Malmö 
Nordic Female Investor meet-up
🗓️October 17 San Francisco 
Female Founders, Funders and First Employees Happy Hour with AngelList
🗓️October 23 New York 
The Vinetta Showcase Pitch & Panel Finals
🗓️October 23 New York
SoGal Global Pitch competition
🗓️October 25 Mountain View 
All Raise When Founder Met Funder Even
🗓️October 30 Munich
FTL Speaker Night - How mentoring can supercharge your career
---
Resources
---
If you enjoyed this newsletter so far but you aren't subscribed yet, sign up for a free subscription.
If you are a female investor, founder or startup operator, we'd love to feature your content.
Are you currently fundraising? Share the details with us here.
---
👋Comments, questions, tips? Send me a note!
Curated in London by Sarah Nöckel, Founder/Editor in Chief & B2B SaaS Investor at Dawn Capital - sarah@femstreet.com