Discover more from Femstreet
Femstreet is a media platform amplifying female voices, accelerating their success and creating a culture of empowerment - where women lead, shape, and fund the future.
Over 19,000 subscribers
Don't over-engineer your career; How to best run board meetings; The rise of Superpower tech
Your weekly Newsletter on Women in Tech and Venture Capital
Welcome to Femstreet, a weekly newsletter featuring must-read content by female operators and investors. I try to make this one of the best emails you get each Sunday morning. If you enjoy this issue, please like it above. Join our premium membership today to connect with and learn from peers and experts, leverage resources and discover career opportunities.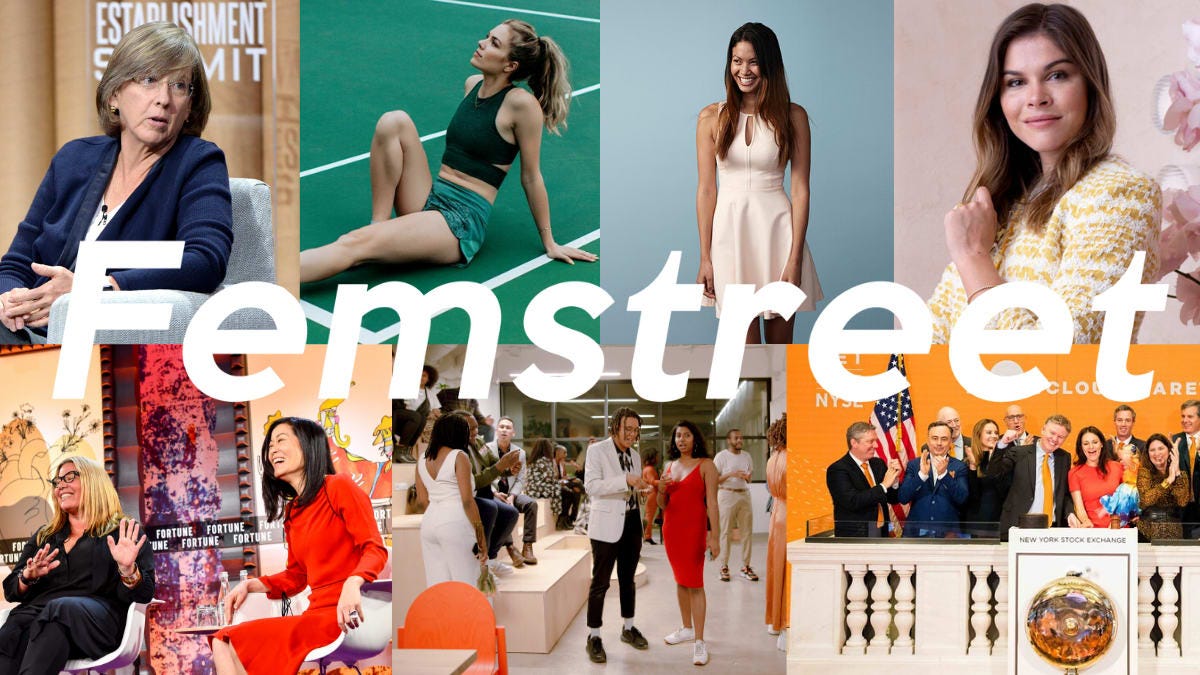 Good morning, fam! On Thursday, we hosted our monthly Meet and Greet for Femstreet Premium members on Icebreaker. You get to play games during a number of 1:1 conversations until you've met a bunch of new people. I am always fascinated by the diversity and reach of this community and love meeting new members. You guys are truly amazing 🙏 This week's members joined us from London, San Francisco, South Carolina... One member told me that she's still in college, a coder by night and involved in a number of other side projects.

While the internet talked a lot about the fact that schools are planning to charge full tuition for online courses this year, I've been thinking about how traditional networking has changed and what role Femstreet can play by providing access to the right people and resources to succeed in tech.
Traditional networking was all about attending fancy dinners, going to conferences, and expensive colleges. You had to find the others. But the internet networking operates in a different way: it's a "classroom without walls". You can write, produce podcasts, make Youtube, Instagram, or Tiktok videos and start a company. Location doesn't matter so much. You can join online communities or become an entrepreneur from home and monetize your individuality. You can let the others find you.

"The Internet is a classroom without walls — a portal to the entire world and a time machine where you can soak up the accumulated wisdom of humanity."




— David Perell
I am not sure if I'd pay so much for college for just streaming online classes. But I understand why people would do it. Some may need the credentials. You can also take a gap year and start an online business. But if there's one thing I've learned in the last years when it comes to career decisions, then it's that you shouldn't try to over-engineer your career. The job you'll have in 5 years is likely not on your radar or it doesn't exist yet. With time and more experience, life will pull you into new directions. Follow your curiosity.
Here's what you will learn today:
How to best run board meetings.

The tools that will help you achieve 10x more in you job.

Millenial vs Gen Z Aesthetic.

How creators can bootstrap their fan economies.
Insights
Rethink Impact, a venture capital firm founded by Jenny Abramson and Heidi Patel and that invests exclusively in tech start-ups founded by women, has raised $182 million for its second fund. Victress Capital, a fund founded by women to back women founders, just closed its second fund. This Black female exec reached the top. Accel's Sonali de Rycker on vital leadership learnings. Axios reported that Chelsea Clinton is in the early stages of forming a venture firm Metrodora Ventures to invest in health and learning businesses. Based on what I heard a few months ago, I thought that Metrodora Ventures is Union Square Venture's pre-seed fund run by Chelsea. Hmn.
People
The ML focused VC firm Basis Set Ventures has added its third woman investment partner in Sheila Vashee, giving the firm three women at the top of its investment committee.



From The Investor




What the US (and maybe Europe too?) can learn from China on social commerce. Jess Li/ Soma Capital




Tips on how to best run board meetings. Amanda Robson / Cowboy Ventures

+ Northzone's Paul Murphy recommends using Skribbl.io to spice up board meetings taking place remotely.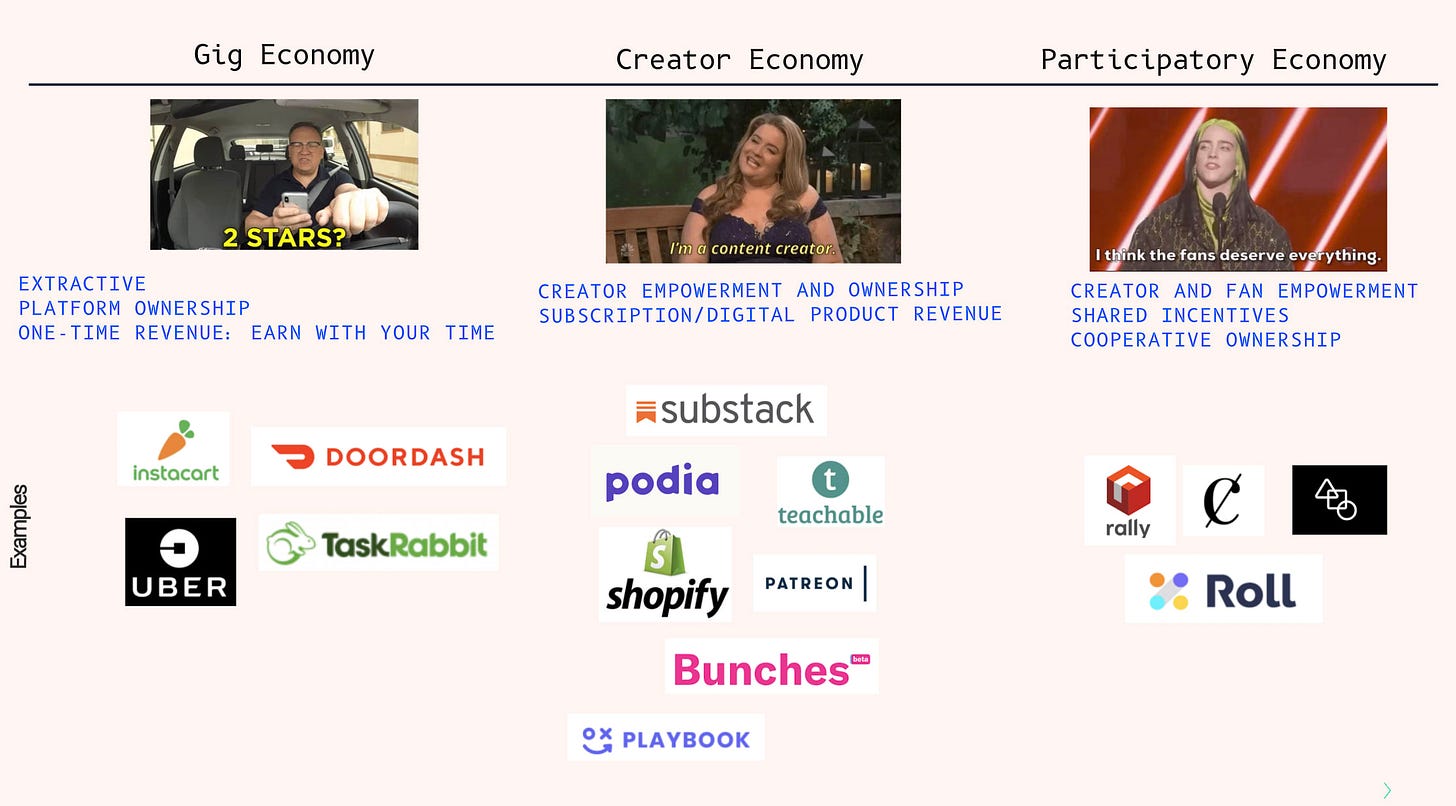 ---
Join Femstreet Premium
If you become a paid member for $100 per year or $10 per month, you can connect with like-minded startup operators and investors on Slack, receive the complete suite of Femstreet resources, a member directory and full archive with Q&A expert sessions + an additional weekly Member Briefing with a curation of community-sourced learnings, opportunities, and resources.
---
From The Operator




---
Virtual Events



🗓️July 14 For women. By women. VC Office Hours
🗓️July 14 Underscore VC's Core Collective Series: Fireside Chat with Rana el Kaliouby of Affectiva
🗓️July 14 My Firstminute: Pam Kostka in Conversation with Julia Collins
🗓️July 16 Live pitch event for founders with Hustle Fund and Oracle

Apply for All Raise's Post-Seed to Series A Program to learn industry-specific best practices and actionable insights to operate your business, achieve product-market fit, and plan for your Series A raise.
Job Opportunities
Quorum is a chat platform with built-in privacy, payment, and user management features. We're a team of 3 looking to hire a founding engineer to lead our Mobile App development. We participated in the Y Combinator S19 program and are backed by some pretty great investors. Feel free to send your application to us.
A Note from a Partner
Diem is a home for womxn's digital health communities & education. If you're looking to connect with womxn all over the world about health & wellness, they're opening up their beta community to more users. Sign up & start Dieming!

And In Case You Missed It


Thank you for being part of Femstreet this Sunday. 
Comments, questions, tips? Send me a note
Image credits: Banner (Fortune, Forbes, Glossier, All Raise, Canva, Ethel's Club, OV, NYSE); Melanie Perkins portrait (The CEO Magazine); Insights section (Axios)
---
Written by Sarah Nöckel, Early-Stage investor at Northzone. All things workplace tech, data and enterprization of consumer. Born in Germany. Based in London. You can find me elsewhere on Twitter and Instagram.