Discover more from Femstreet
Femstreet is a media platform amplifying female voices, accelerating their success and creating a culture of empowerment - where women lead, shape, and fund the future.
Over 19,000 subscribers
Cashflow confidence; SaaS metrics; Canva's valuation doubles & More
Your weekly Newsletter on Women in Tech and Venture Capital
Welcome to Femstreet, a weekly newsletter featuring must-read content by female operators and investors. I try to make this one of the best emails you get each Sunday morning. If you enjoy this issue, please like it above. Join our premium membership today to connect with and learn from peers and experts, leverage resources and discover career opportunities.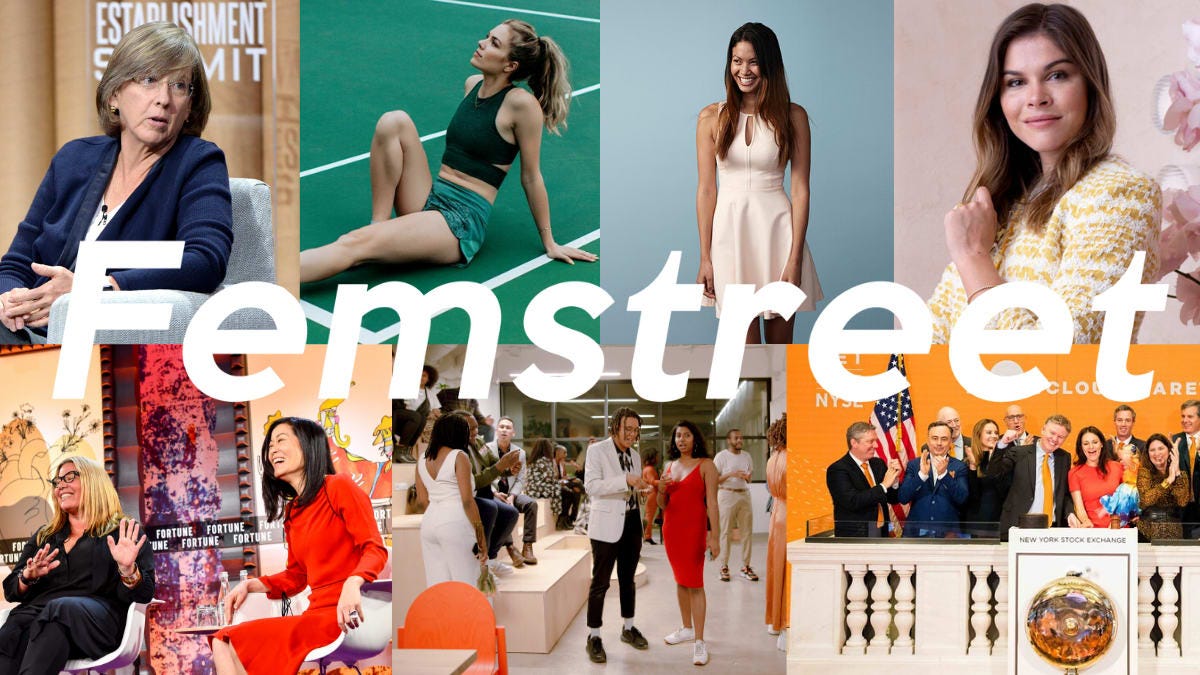 Hi superstars. This is issue No. 141.
Here's what you will learn today:
Top things to consider when creating a pitch deck.

4 steps to cashflow confidence.

Understanding a gamer's brain.
Insights
Design software unicorn Canva hits $6B valuation in a recent $60M raise amid Covid-19 boom. Largest Black-led VC fund Base10 Partners raises another $250M. How to address the lack of board diversity. Palantir adds the journalist Alexandra Wolfe Schiff as a first woman to its board ahead of the IPO. Beyoncé created a directory of Black owned businesses. What 👁👄👁 actually means and the great team behind it. Purist's digital care package.
People
Stacy Brown-Philpot is stepping down as after 7 years as COO and CEO of TaskRabbit.

Bessemer Venture Partners promotes Mary D'Onofrio to Vice President.

Sophia Amoruso, the founder Girlboss, is stepping down as CEO. 



From The Investor




If you surround yourself with positive, energetic people in your life — your spouse/ life partner, your friends, your coworkers, your network — I promise you that you will do your best work.
---
On Wednesday, we held a Marketing Circle (a perk of being a paid subscriber) co-led by premium members Alexis Contos (Softbank Vision Fund) and Emma Bates (Diem & formerly Away).
If you become a paid member for $100 per year or $10 per month, you can connect with like-minded startup operators and investors on Slack, receive the complete suite of Femstreet resources, a member directory and full archive with Q&A expert sessions + an additional weekly Member Briefing with a curation of community-sourced learnings, opportunities, and resources.
---
From The Operator
I want to see

a

world where men and women, who make up equal halves of humanity, also make up equal halves of leadership.
---
Virtual Events



🗓️June 30 Female Founder Office Hours by Anthemis
🗓️July 1 Huckletree Investor Expo with 7 female founders building beauty tech businesses
🗓️July 1 Angular Ventures Insights: The Future of Retail is Digital
🗓️July 1 Creandum x Female Founders: New Work
🗓️July 2 Female Founders in B2B Tech


A note from a partner
Envision is a virtual accelerator for womxn and people of color who are currently in college or recent graduates, with the goal of diversifying the entrepreneurship and venture world by providing equity-free funding, hands-on workshops, resources, mentorship, and individualized support for founders. The first cohort will run from July 6 - August 30. There will be virtual weekly programming and events including hands-on workshops on all topics from industry leaders (from founders of Product Hunt, Backstage Capital, Birchbox and more), founder roundtables/AMAs, and office hours with investors.
If you're interested in mentoring the first cohort, please fill out this quick form. If you're interested in sponsoring or contributing, reach out to the team here.


And In Case You Missed It


Thank you for being part of Femstreet this Sunday. Please share the ❤️.
Are you currently fundraising? Share the details with us here.
Comments, questions, tips? Send me a note
Image credits: Banner (Fortune, Forbes, Glossier, All Raise, Canva, Ethel's Club, OV, NYSE); Melanie Perkins portrait (The CEO Magazine)
---
Written by Sarah Nöckel, Early-Stage investor at Northzone. All things workplace tech and enterprization of consumer. Born in Germany. Based in London. You can find me elsewhere on Twitter and Instagram.