Discover more from Femstreet
Femstreet is a media platform amplifying female voices, accelerating their success and creating a culture of empowerment - where women lead, shape, and fund the future.
Over 19,000 subscribers
Blossom Capital; Front; How to operate like a CFO; 100 No Code resources & More
Your weekly Newsletter on Women in Tech and Venture Capital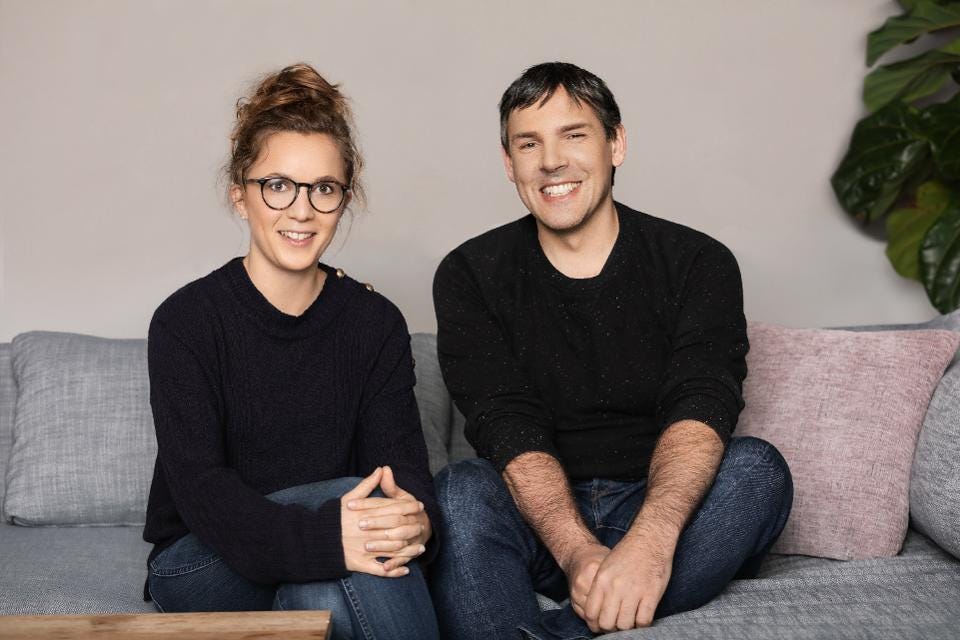 Happy Sunday, everyone and welcome to issue No. 119. It's been a busy week and I am on my way to Switzerland to hit the slopes with my colleagues for a couple of days. 🏔️Hope you all have a lovely Sunday!
Here is the recap of tips that came out of our recent Founder Workshop on "Scaling yourself as a leader." Thank you to leadership coach Jess Ratcliffe for leading and to Jane VC and Huckletree for co-hosting. 

This week, we held our first virtual Q&A of the year with Ann Bordetsky, COO of Rival, a SaaS technology platform for live events backed by a16z and Upfront Ventures. She shared tips on how to get through periods of intense growth, GTM, People ops, what to look for when hiring a COO and more. Read it all here:
Insights
Email startup Front raised a rare $59M rund led predominantly by fellow software founders: Atlassian co-CEO and co-founder Mike Cannon-Brookes; Atlassian President Jay Simons; Okta executive vice chairman, COO and co-founder Frederic Kerrest; Qualtrics co-founder and CEO Ryan Smith and Qualtrics co-founder and CTO Jared Smith; and Zoom CEO Eric Yuan. The liquid wealth, influence and power of enterprise CEOs is incredible and in a world where there is more growth money available than ever, it's great to see more founders supporting each other.

London based venture capital fund Blossom Capital, founded by Ophelia Brown, raised $185m (its second fund in just two years). Ophelia said it only took three months to raise. She's shared her take on what it means to invest with high conviction.

Only Bros? No IPOs. Goldman CEO David Solomon said it won't take companies public without 'at least one diverse board member'. The new rule is set to go into effect in the U.S. and Europe on July 1.


WeWork led a $32 million funding round for The Wing in 2017 and returned as an investor in a 2018 funding round, ultimately acquiring a 21% stake in the company, according to The Wing. This week, The Wing revealed that GV has purchased out nearly all of WeWork's stake. 

23andMe, led by Anne Wojcicki, announced that it is laying off 100 employees (14% of its workforce) amid declining DNA test sales. Anne says privacy could be a factor.


Seattle's Female Founders Alliance, which runs the Ready Set Raise accelerator for women and non-binary founders, has acquired New York's Monarq, an incubator with similar goals and origins.

The startup community has lost a great female leader this week. Leila Janah, CEO of the machine learning training data company Samasource passed away at 37. She had been diagnosed with cancer last year. "Leila is the kind of founder we need more of, and she'll remain an example of how to do business with heart." RIP, Leila.
People



Katherine Boyle has been promoted to Partner at General Catalyst.

After investing part time in almost 150 startups and 5 Micro VC funds as an enterprise-focused generalist with a proven top track record, Cindy Bi, is finally gearing up to become a full-time VC and announced her new seed fund CapitalX.
---
No subscription? You're missing out.
Join the high-powered community to meet and talk with fellow founders and funders – online and offline. Subscribers are asking other members for #advice, sharing #wins, #job opportunities, #fundraising details, scheduling meetups at #events and connecting 1:1 on our Slack channel. Join now and secure your invite to our next member-only event in San Francisco.
---
From the Investor



In the mist of 2020 financial planning? Here is how you can operate more like a CFO and ensure the financial health of your company.
— Priyanka Somrah / Work-Bench


Why every company will be a fintech company.
— Angela Strange / A16z


On the two forces that determine a company's product growth potential — whether a company can develop quick, lasting growth.
— Merci Victoria Grace / Lightspeed Venture Partners


Games, Memes, and Giveaways: How tech celebrates Chinese New Year.
— Connie Chan / A16z


Elizabeth Yin of Hustle fund on trends in VC.
---
Want to break into the Venture Capital industry? 
GoingVC's VC development program places you squarely in the role of a VC associate. Build a powerful network, develop the necessary skills to work in VC, or accelerate your VC career. Click here to apply before the early-bird application period expires!

---
From the Founder & Operator

Planning to build with No Code tools, hire no-code experts, find no-code schools, or listen to podcasts? Here is a public Trello board with 100+ No Code resources.
— Mariam Hakobyan / Softr


"Part of what makes experienced managers great is their ability to weather storms and normalize their own emotions to somewhere closer to zero."
The engineer's guide to career growth: 3 critical lessons for building a career as an engineer.
— Raylene Yung / Stripe


How to interview an executive coach.
— Bethany Crystal / USV


Are you a super organizer? Here's how to run your life inside of Notion.
— Marie Poulin / Oki Doki

Book recommendation: Anna Wiener, former startup operator and now a columnist for The New Yorker, published 'Uncanny Valley', a book about the life among the young and wealthy of Silicon Valley - a fabulously frank tech memoir full of sexism and excess.
---
Upcoming Events



🗓️January 30 New York (Applications close)
Brooklyn Female Founders pitch contest

🗓️February 4 New York
Product Strategy: Disrupting Consumer Finance

🗓️February 13 Dublin
Huckletree Female Founders' Breakfast 
🗓️February 20 New York
Listing Bootcamp for those that are preparing to go public

🗓️February 27 London
Navigating the Partner Track in VC
🗓️March 5 London
Secret Leaders: International Women's Day's Leadership & Entrepreneurship Extravaganza - Secure your free ticket with the code femstreet
---
Thanks for being part of Femstreet this Sunday. 🙏
If you are a female investor, founder or startup operator, we'd love to feature your content.
Are you currently fundraising? Share the details with us here.
Follow me on Twitter, Medium, and Femstreet on Instagram.
---
👋Comments, questions, tips? Know a founder of a B2B company I should meet? Send me a note!
Curated in London by Sarah Nöckel, Founder/Editor in Chief & B2B SaaS Investor at Dawn Capital