Discover more from Femstreet
Femstreet is a media platform amplifying female voices, accelerating their success and creating a culture of empowerment - where women lead, shape, and fund the future.
Over 19,000 subscribers
A template for your cold emails; Passion projects; What distinguishes marketplaces that endure
Your weekly Newsletter on Women in Tech and Venture Capital
Welcome to Femstreet, a weekly newsletter featuring must-read content by female operators and investors. I try to make this one of the best emails you get each Sunday morning. If you enjoy this issue, please like it above. Join our premium membership today to connect with and learn from peers and experts, leverage resources and discover career opportunities.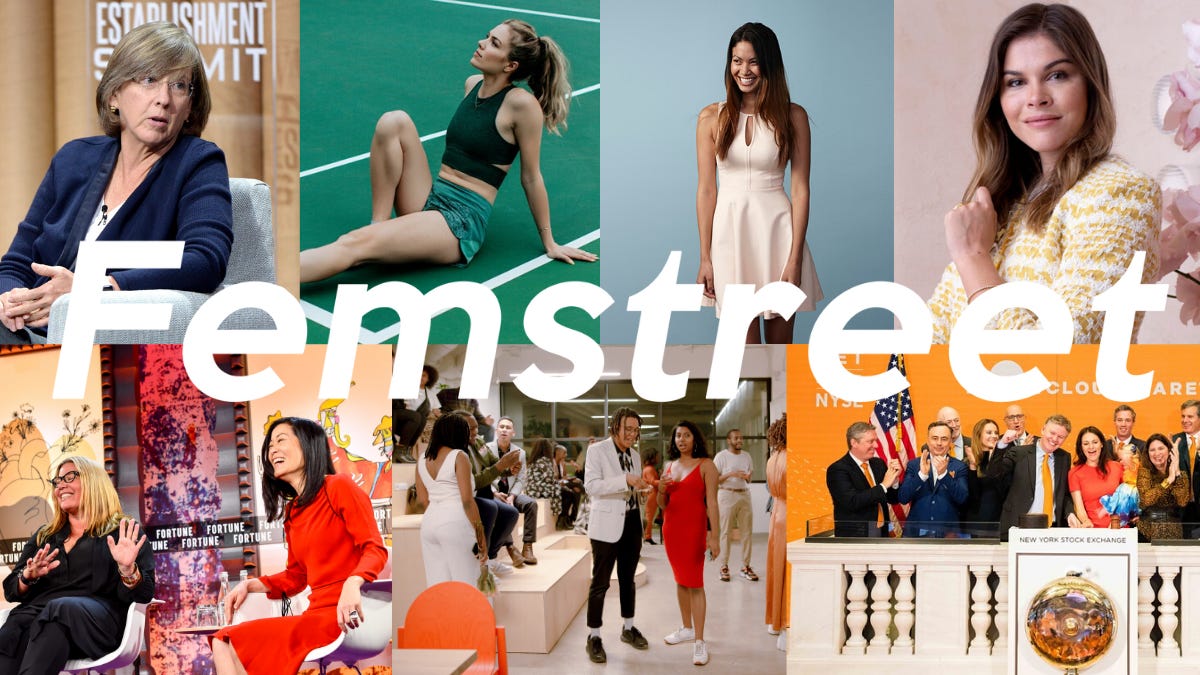 Hi friends, this is issue No. 140. As is ISFJ (I= introvert), staying at home wasn't too bad for me. However, I've escaped London and flew to Sweden last Sunday and been living a pretty normal life for about a week. I also tried to switch off a little for midsummer - so much that I accidentally scheduled this newsletter to go out on the wrong date haha - and this issue may feel a little shorter than usual.
What you will learn today.

Why you are most powerful when your identity is tied to your own name.

How seed-stage founders should change their recruiting practices.

How to use cold emails.

What distinguishes the marketplaces that endure.
Let's get this started.


Insights
Intercom announces the promotion of Karen Peacock to CEO. Brittany Davis on becoming General Partner at Backstage Capital. Just 2.7% of top roles in big tech held by Black executives. Kauffman Fellows is diversifying its board and unveiled its most diverse class yet. Unicorns are out, profits are in: A new approach to venture capital. Why posting a black square to Instagram is not enough. Array VC allocates $1m for underrepresented enterprise founders. What we can learn from the first women in tech. Do you see your investment as an asset or as a brand? This Glossier alum just launched a seriously chic non-alcoholic aperitif. Google lays out a spate of changes designed to diversify its management, its products, and startups. The manager's guide to inclusive leadership and a VC's guide to investing in black founders. Why making Juneteenth a company holiday is a powerful statement.



From The Investor




B2B service marketplaces tend to be much harder to monetize compared to goods marketplaces. Here is why and what to consider. Julia Morrongiello / Point Nine Capital
An analysis of the rapidly developing remote work landscape and the implications on the broader future of work. Elaine Zelby / Signalfire VC
---
Join Femstreet Premium
If you become a paid member for $100 per year or $10 per month, you can connect with like-minded startup operators and investors on Slack, receive the complete suite of Femstreet resources, a member directory and full archive with Q&A expert sessions + an additional weekly Member Briefing with a curation of community-sourced learnings, opportunities, and resources. Join now to not miss out on our member-only Marketing Circle on June 24th.
---
From The Operator




"Start a newsletter, a passion project, or a new venture that lets you tie your identity to something that actually matters — your own name. Nothing is more liberating."
In a time of deep uncertainty, how should seed-stage founders change their recruiting practices? Have a good Zoom game. Katelin Holloway / Initialized




All you need to know about the structure of convertible notes and how they impact your startup's future. Ariella Young / Axis



---
Femstreet contributors
You are a startup operator or investor and publish your articles on Medium? We'd love to bring your content to our platform. Each month we will publish a select number of articles written by our operator and investor community just like this post from Justine & Olivia Moore of CRV on vertical social networks. Our subscribers include the most important and interesting women in technology and business. Here are some of them. If you want to join this incredible group of Femstreet contributors, please reach out.
Note: We can't guarantee you a spot but we will always consider your articles for our Sunday newsletter.
---
Virtual Events
🗓️June 23
How to drive revenue by increasing customer retention by Hustle Fund
🗓️June 23
Crafting Your Pitch & Fundraising Chat with Kinjal Shah of Blockchain Capital
🗓️June 24
Female Founders Offline and accelerateHER with Danny Rimer
🗓️June 26
Hierarchy of Marketplaces with Sarah Tavel of Benchmark
🗓️June 30
Female Founder Office Hours by Anthemis


And In Case You Missed It


Thank you for being part of Femstreet this Sunday.
👋
Are you currently fundraising? Share the details with us here.
Comments, questions, tips? Send me a note
Banner image credits: Fortune, Forbes, Glossier, All Raise, Canva, Ethel's Club, OV, NYSE
---
Written by Sarah Nöckel, Early-Stage investor at Northzone. All things workplace tech and enterprization of consumer. Born in Germany. Based in London. You can find me elsewhere on Twitter and Instagram.