Discover more from Femstreet
Femstreet is a media platform amplifying female voices, accelerating their success and creating a culture of empowerment - where women lead, shape, and fund the future.
Over 19,000 subscribers
👩 Why your cap table matters; How workplace tech learned to win friends and influence people; Thoughts on balancing family and a startup
Your Weekly Newsletter on Women in Tech, Entrepreneurship and Diversity in Venture Capital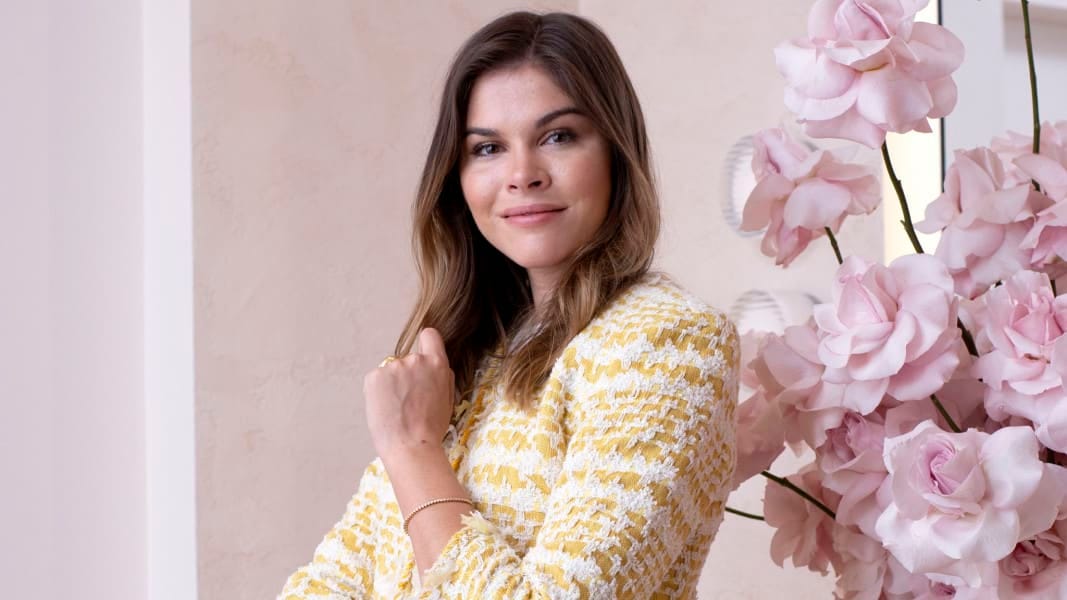 Issue #98
Glossier's Emily Weiss: 'We're creating the Estée Lauder of the future | Financial Times
This is issue No. 98 and the last issue had a 48% open rate. The top two articles from last week's issue were:
I hope you have a wonderful Sunday, wherever you are!
---
Insights.
Emily Weiss had zero business training prior to founding Glossier. In an interview with the FT, the founder talks beauty, the global brow obsession and hitting a $1.2bn valuation this year. (Tip: If you can't read the link due to the FT paywall, copy and paste the caption of the image above into Google. First link.)

Professors sent 80,000 fake emails to VCs to study bias.

The Pill Club is donating 5,000 units of emergency contraception.

The UK's startup founders are way too posh. Here's how to fix that.

Meet Squad, the 'anti-bro startup' that is creating a safe space for teenage girls online and just raised it's seed round from First Round Capital.

What men can do to be better mentors and sponsors to women.

How this former Amazon exec is turning Snap's ad business around, and now it's one of the hottest tech stocks.

Let's create a future with more female CTOs.

How the growing clout of women as drivers of the U.S. economy will radically alter the business and investing landscape in years to come.

---
From the Investor.
Workplace technology was for a long time a blight on the world of work. But in 2019, collaboration and productivity tools like Monday, Asana, Notion and Superhuman are hyped on social media like Yeezy sneakers. Here is my take on how workplace tech learned to win friends and influence people and why businesses are now investing in helping us work smarter, not harder.
If you are an entrepreneur building your company in this area in Europe, please get in touch, I'd love to learn more!

Growth Mindset: Strategies and learnings for B2B and B2C.
Tiffany Luck/ GGV Capital

Some thoughts on balancing family and a startup.
Elizabeth Yin/Hustle Fund

The future of decentralized finance and a list of resources if you are looking to learn the basics of DeFi.
Linda Xie/ Scalar Capital

On where along the sugar spectrum it makes the most sense to invest.
Aditi Dash/ CircleUp

Strength in vulnerability – using personal user manuals to work well with others.
Merci Victoria Grace/ Lightspeed Venture Partners

On Tiktok and Douyin: As online video platforms seek a business model beyond advertising, and short videos start to look more and more like commercials, it turns out that commerce may be video's killer app.
Connie Chan/ Az16

VCs invest in less than 1% of the companies they meet. Here's how to beat the odds: A checklist for everyone fundraising for a Seed round.
Parul Singh/ Founder Collective
---
From the Founder & Operator.
Your company's cap table matters — it's who you're making wealthy and powerful in the world.
Esther Crawford/ Squad

Why you need to hire a strong recruiter earlier than you think you need one.
Amy Knapp/ Redpoint Ventures

Three questions to ask when figuring out software development bottlenecks.
Aphinya Dechalert/ Dottedsquirrel

Post-Startup Life: Reflecting on her first 18 months living in Denver.
Danielle Morrill/Gitlab

All the best engineering advice I stole from non-technical people.
Marianne Bellotti/ Auth0
---
Upcoming Events.
---
📝Resources.
The Fundraising Bible
The essential Venture Capital database for women entrepreneurs.
A practical list of resources about venture.
Global directory for women in venture capital.
A database of 200 Black & Latinx Venture Capitalists & 100 Latina founders
Elpha - The leading women-only forum

👉Access the Femstreet Female Founders Power List here. Are we missing someone? Send them our way!
---
👋Comments, questions, tips? Send me a note!

Sarah Nöckel, Founder / Editor in Chief
@femstreet & B2B SaaS Investor @dawncapital
👉Guide To Crushing Enterprise Sales.

** If you are a female investor, founder or startup operator, we'd love to feature your content.

Having trouble seeing this email in your inbox?