Discover more from Femstreet
Femstreet is a media platform amplifying female voices, accelerating their success and creating a culture of empowerment - where women lead, shape, and fund the future.
Over 19,000 subscribers
WeWork adds first woman to its board; 7 most common mistakes when you pitch your business; Amazon exec Melissa Eamer joins Glossier as COO
Your Weekly Newsletter on Women in Tech, Entrepreneurship and Diversity in Venture Capital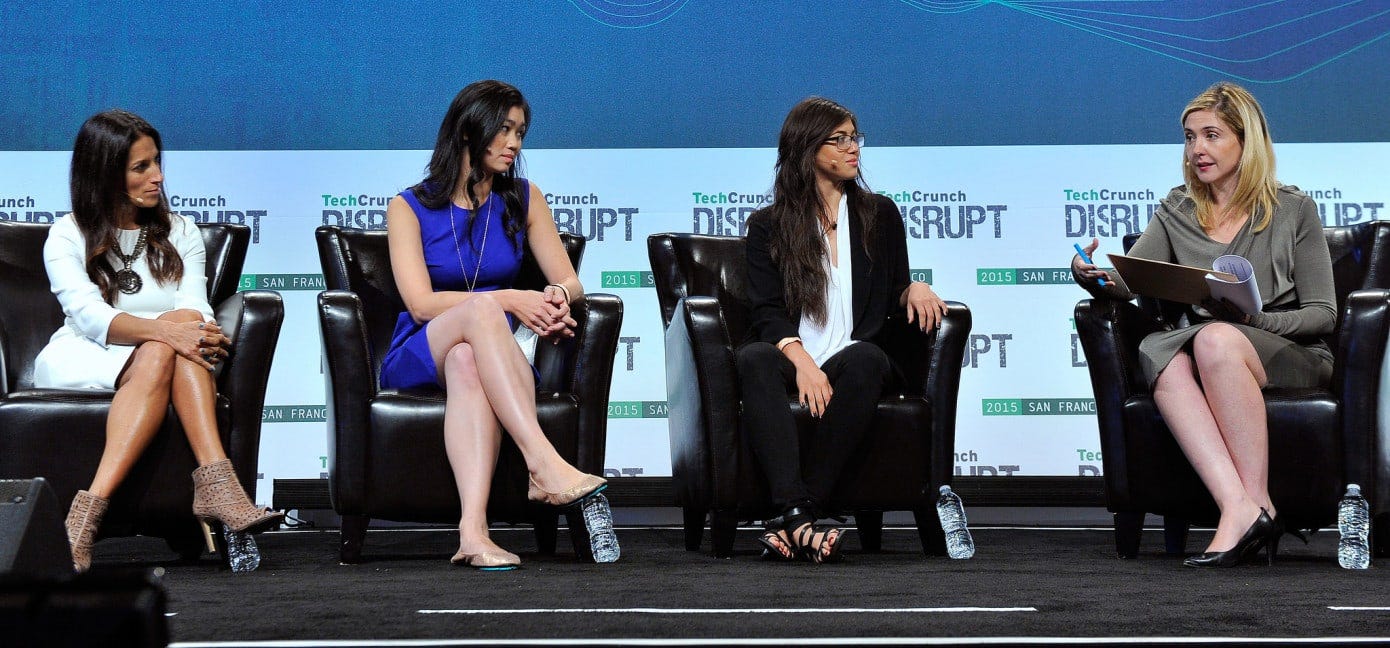 Happy September. We are back from our Summer break and ready for the fall madness! This is issue No. 101 and the last issue had a 48% open rate. The top two articles from the last issue were:
ICYM, Femstreet just turned two and here are some stats and the top 4 things I learned from sending 100 newsletter issues and building the Femstreet community. 🥳
Insights.

This week, WeWork cut its valuation by more than half amid IPO scepticism but it also added the first woman to its board after backlash ahead of IPO. This will make a great MBA case study one day.

Glossier poaches Amazon exec Melissa Eamer to join as COO.

Tech journalist Kara Swisher on ambition, bragging, and having a baby at 56.

VCs shouldn't ask female founders about their family situation, but they often do. Here's how to answer if an investor asks about children.

Rarely do we hear about what happens to women after they are forced out of their jobs but Jennifer Blakely, a former Google employee, published a Medium post in which she described her relationship with Alphabet's chief counsel, David Drummond.

Why Silicon Valley's toxic culture requires a legal fix.

Billionaire Uniqlo founder wants a woman to succeed him as CEO. "The job is more suitable for a woman," Yanai, said in an interview. "They are persevering, detailed oriented and have an aesthetic sense." Amen.

---
From the Investor.
Reflections on my first year as GP (and six years in VC!).
Angela Tran Kingyens/ Version One Ventures

A week in the life of Anarghya Vardhana, Partner at Maveron.
Megan Holston-Alexander/ Unusual Ventures

The subtle art of (not) understanding Gen Z.
Cayetana Hurtado/ Balderton

Advice for founders, thoughts on scout funds and why VCs love funding productivity tools.
Kara Nortman/ Upfront Ventures

The customer is (not) always right. Triangulating customer needs through user research is a critical capability area to embed in your startup from the outset.
Ashley Brasier/ Lightspeed Venture Partners

How Chinese companies are using mainstream messaging apps and group chats in creative ways and unlocking new business models.
Connie Chan/ A16z
---
From the Founder & Operator.
Everything I googled in a week as a professional software engineer.
Sophie Koonin/ Monzo

7 most common mistakes people make when pitching their business.
Randi Zuckerberg/ Zuckerberg media

Time management: do the things you actually want to do.
Anne-Laure Le Cunff/ Ness Labs

Glossier's 360 customer journey that's led to the brand's rapid success, surpassing $100M in revenue and acquiring one million customers last year.
Ali Weiss/ Glossier

11 best practices for working remotely.
Marie Prokopets/ FYI

Building a Chrome Extension to convert from Figma to Google Slides. How I hacked together a Figma plugin without a plugin infrastructure.
Alyssa Xuu/ Noon Studios

How to build a finance tracker tool in Notion (with template).
Zoe Chew/ Whizzoe
---
Upcoming Events.
---
📝Resources.
The Fundraising Bible
The essential Venture Capital database for women entrepreneurs.
A practical list of resources about venture.
Global directory for women in venture capital.
A database of 200 Black & Latinx Venture Capitalists & 100 Latina founders
Elpha - The leading women-only forum

👉Access the Femstreet Female Founders Power List here. Are we missing someone? Send them our way!
---
👋Comments, questions, tips? Send me a note!

Sarah Nöckel, Founder / Editor in Chief
@femstreet & B2B SaaS Investor @dawncapital
👉Guide To Crushing Enterprise Sales.
👉How workplace tech learned to win friends and influence people.

** If you are a female investor, founder or startup operator, we'd love to feature your content.

Having trouble seeing this email in your inbox?