Discover more from Femstreet
Femstreet is a media platform amplifying female voices, accelerating their success and creating a culture of empowerment - where women lead, shape, and fund the future.
Over 19,000 subscribers
👩 The Q1 2019 Diversity Report; Unshackled Ventures; Floravere; Alpha Girls

Issue #84
Your Weekly Newsletter on Women in Tech, Entrepreneurship and Diversity in Venture Capital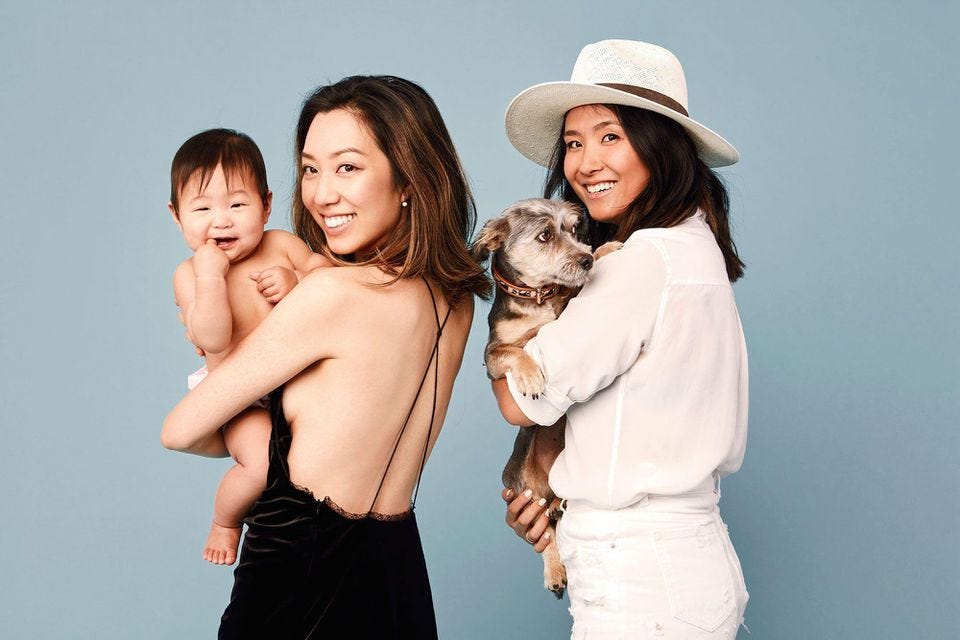 Floravere co-founders Molly Kang and Denise Jin
This is issue No. 84 and the last issue had a 49% open rate. A special thanks goes to my superfans around the world for tuning in every Sunday and clicking so widely. The top two articles from last week's issue were:
Insights.
The bells are ringing...and not just the opening bell at Nasdaq to mark another IPO...but for these two millennial women who disrupted the bridal industry and landed Serena Williams as an investor. Read the Q1 2019 Diversity Report: female founders own 17% of venture dollars. Unshackled Ventures has $20M to invest exclusively in immigrant founders. Here are 5 female founders to showcase instead of Elizabeth Holmes. Makeup queen Bobbi Brown on selling a business, starting another. The book 'Alpha Girls' tells the success stories of women in tech. Ex-Reddit CEO Ellen Pao has harsh words on big tech's failure to stop internet hate. Holly Rose Faith is joining Greylock as Executive Talent Partner. USV closes on $450M for new funds and hires Gillian Munson as a partner.

FROM THE INVESTOR.
How to nail sales in a startup: Best practice around reaching out to target customers, building urgency in your team and your prospects. — Keji Mustapha, Head of Network and Operations at Connect Ventures

The one thing VCs think startups need to succeed. — Maria Palma, Principal at RRE Ventures

Investing in 2019: What the public gets wrong about the Vision Fund and how to stay involved with portfolio companies post-investment. — Lydia Jett, Partner at SoftBank Vision Fund

How to invest in the micro-brand revolution without investing in micro-brands. — Clara Lindh Bergendorff, Investor at firstminute Capital

All Raise founding member on what drives her passion for enterprise SaaS, AI and LA.— Eva Ho , Founder of Fika Ventures

Why lead Lime's Series D funding found, why engineers are underpaid and why 74% of US venture firms still do not have female GPs. — Sarah Smith, Partner at Bain Capital Ventures (Podcast)

🔥Benchmarks on female-founded startups in Europe vs the US — Ashlee Kupor of LocalGlobe VC

FROM THE ENTREPRENEUR AND OPERATOR.
The Chief of Staff role in Silicon Valley: When and why the role is valuable, and how to make it a success for both the Chief of Staff and the executive. – Julia DeWahl, angel investor and former Chief of Staff to the CEO at Opendoor

Make Friends with the monster chewing on your leg, and other tips on the stress and anxieties that come with working at a scaling startup. – Molly Graham, Co-founder of &Then, formerly Facebook, COO at Quip

How to transition into a Design Program Manager role: 3 former Executive Assistants share their top 5 skills.

6 Women entrepreneurs on how they handled the worst day of their careers. From losing investors to natural disasters, this is how these women dealt with the worst and came out stronger on the other side.

What financial projections are really for ...and not for. — Sophia Sunwoo of Ascent Strategy

A list of investors, accelerators, and resources supporting underrepresented founders and investors. — Anna Phan
Join the Femstreet Slack channel to connect with fellow founders, funders and experts.
Eligibility criteria: You must be a subscriber for at least one month and you must have a minimum 60% open rate. We've got a waitlist and will add people in batches every few weeks.
EVENTS.
You guys asked for more meetups in the US. Join us for the first Femstreet Community Meet-up in New York on May 15th 🗽👉RSVP

Looking to break into VC? Diversity VC is introducing its Future VC internship programme; a development programme to support diverse talent into the industry through paid internships and training. Apply now!
RESOURCES.
🔥🔥A practical list of resources about venture.

The Fundraising Bible
Global directory for women in venture capital.
The VC Female Founders Dashboard
A database of 200 Black & Latinx Venture Capitalists you should know.
Juniors in Tech - A newsletter & job board for juniors in tech.
List of groups who cater or specifically includes African or Caribbean in Tech.
Download the Diversity and Inclusion toolkit for entrepreneurs.
Here are 588 women in the UK who could speak at your tech event.

Dealroom published a list of 4,500 female-founded European startups.
👉Access the Femstreet database of female-founded companies here. Not on our list yet? Submit your company here.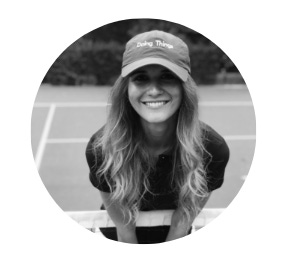 👋Comments, questions, tips? Send me a note!

Sarah Nöckel, Founder / Editor in Chief
@femstreet & B2B SaaS Investor @dawncapital