Discover more from Femstreet
Femstreet is a media platform amplifying female voices, accelerating their success and creating a culture of empowerment - where women lead, shape, and fund the future.
Over 19,000 subscribers
👩 Slack public listing's surprise winners; From Investment Banker to Venture Capitalist; A startup marketing playbook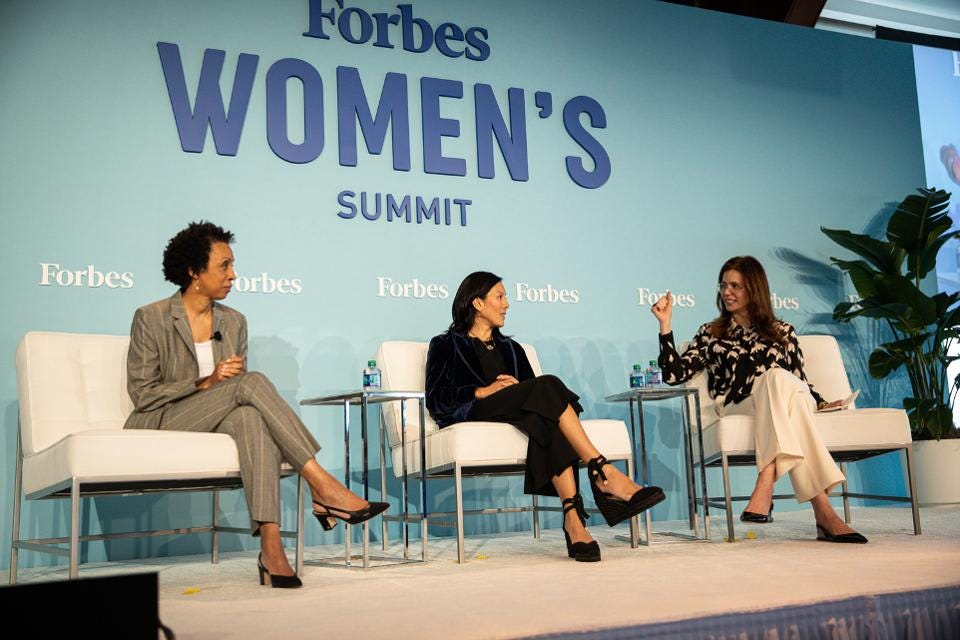 This is issue No. 91 and the last issue had a 51% open rate. The top two articles from last week's issue were:

🍸Together with Dawn Capital, we are co-hosting a summer drinks reception on 25th of July in London. Space is limited - RSVP here.
Insights.
Slack, the workplace chat app, had a smooth opening day on the market on Thursday for its direct listing. Axios reports that Slack has managed to hire (relatively) more employees of underrepresented minority groups. Its public debut also meant an influx of wealth for more folks of colour than the typical tech IPO, as some like Erica Baker, Don Richard, and Leslie Miley highlighted. However, the public listing's winners are also other (white, male) startup CEOs, which illustrates how Silicon Valley continues to enrich a select group of successful leaders. GirlGaze Network looks to connect brands with female creatives. Harlem Capital interviews founders on product, pivots, and scaling. Why women need allies at work. Women leading "non-female" startups raise 54% less VC than their fair share. 10 excellent podcasts for women entrepreneurs. How Afrocenchix oversubscribed on seed investment round and raised over $650K. Two groundbreaking VC internship programmes launch in Europe. THE future of diversity and inclusion in tech.

FROM THE INVESTOR.
Why founders should never pay to pitch. — Sarah A. Downey, Principal at Accomplice

Over the last week, Crowdstrike's IPO has taken the public markets by storm. Here's an analysis of public cybersecurity companies. — Astasia Myers, Investor at Redpoint Ventures

On redefining the European Series A. — Ophelia Brown, Founder of Blossom Capital

Three stories about Slack — lessons learned helping to build and grow Slack — that have influenced the way to evaluate products and how to think about investing. — Merci Victoria Grace, Partner at Lightspeed Venture Partners & former Director of Product at Slack

On the transition from Investment Banker to Venture Capitalist. — Cat McDonald, Investor at Albion Capital

A VC goes to Washington: What's happening in DC and why you need to pay attention. — Allison Baum, Investor at Trinity Ventures

FROM THE ENTREPRENEUR AND OPERATOR.
On the rapidly changing world of data science, machine learning, and how to determine when to use machine learning. — Solmaz Shahalizadeh, VP, Data Science and Engineering at Shopify

Diversity in remote work: Moving towards more inclusive teams and organisations. — Maya Middlemiss

Why Silicon Valley does not care about female founders, and a potential solution to the problem.— Lisa Fetterman, founder & CEO of Nomiku

How Brex is building the startup marketing playbook (Beyond the billboards). — Taylor Majewski, Head of News & Social at Product Hunt

A cheat sheet for creating "accurate" financial projections. — Sophie Sunwow, Principal at Ascent Strategy
Join the Femstreet Slack channel to connect with fellow founders, funders and experts.
Eligibility criteria: You must be a subscriber for at least three months and you must have a minimum 60% open rate. We've got a waitlist and will add people in batches every few weeks.
EVENTS.
RESOURCES.
🔥The Fundery: The essential Venture Capital database for women entrepreneurs.

A practical list of resources about venture.
Global directory for women in venture capital.
A database of 200 Black & Latinx Venture Capitalists.
The Fundraising Bible
Elpha - The leading women-only forum
The VC Female Founders Dashboard
100 Latina founders.
Juniors in Tech - A newsletter & job board for juniors in tech.
Download the Diversity and Inclusion toolkit for entrepreneurs.
Here are 588 women in the UK who could speak at your tech event.

Dealroom published a list of 4,500 female-founded European startups.
👉Access the Femstreet database of female-founded companies here. Not on our list yet? Submit your company here.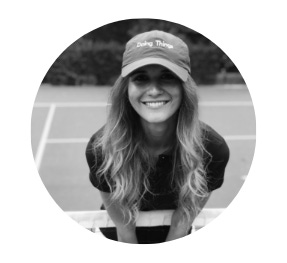 👋Comments, questions, tips? Send me a note!

Sarah Nöckel, Founder / Editor in Chief
@femstreet & B2B SaaS Investor @dawncapital

Join our Women in Enterprise Tech community here.

Having trouble seeing this email in your inbox?