Discover more from Femstreet
Femstreet is a media platform amplifying female voices, accelerating their success and creating a culture of empowerment - where women lead, shape, and fund the future.
Over 19,000 subscribers
👩 Mary Meeker raises $1.25 billion for her debut fund; What it's like to be a female founder in the Instagram era & More

Issue #83
Your Weekly Newsletter on Women in Tech, Entrepreneurship and Diversity in Venture Capital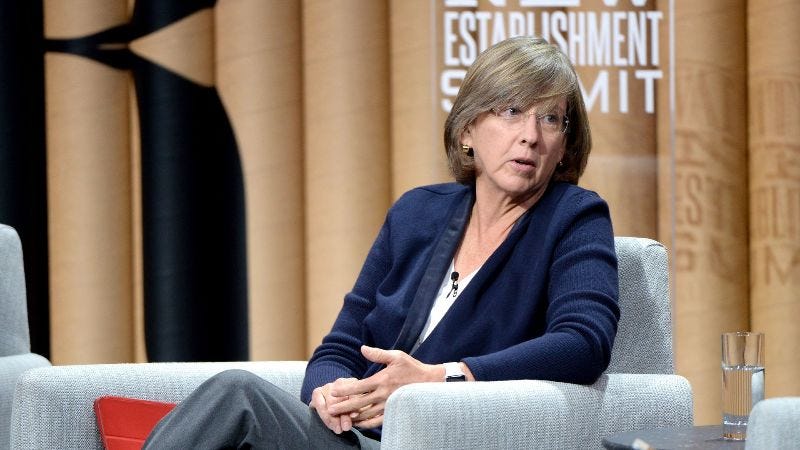 Mary Meeker's new VC firm Bond raises $1.25 billion for its debut fund | Axios
This is issue No. 83 and the last issue had a 47% open rate. The top two articles from last week's issue were:
Together with Jane VC, we co-hosted our first workshop with 7 female founders and startup operators on consumer marketing this week. A massive thank you goes to our two amazing experts, Laura, former CMO of Zola and Rent the Runway and Natasha, CMO of Seedcamp. If you would like to get on our waitlist for future workshops, please register here.
Insights.
With Bond, Mary Meeker makes history in launching the first female-founded, female-led venture capital fund to cross the billion-dollar threshold. How America's obsession with long hours has widened the gender gap. The Instagram trap: Social influence is helping women build brands—as long as they follow the rules. What is it like to be a female founder in the Instagram era? Modern State of Fertility 2019. Meet the female founders who are building the Nike of esports. HBCUvc's 31 Under 31: The future of VC. Mejuri raises $23M Series B to serve women buying jewellery for themselves. Laurene Powell Jobs turned her LLC into a VC machine.

FROM THE INVESTOR.
5 areas of Fintech that are ripe for innovation. — Medha Agarwal, Redpoint Ventures

Thoughts on health and wellness investing, the role of great mentors, and some current thinking on building venture careers. — Rebecca Kaden, Union Square Ventures

Transitioning from full-time engineering to VC and juggling motherhood with a high-intensity job. — Whitney Smith, Y Combinator Fund

A tale of two investors - It's time for venture investors to dig deeper on diversity, starting with the right metrics. — Ellen K. Pao, Angel investor & Founder Project Include

How Warby Parker, Dia&Co, and Jopwell are building diverse and inclusive organizations. — Denali Tietje, General Catalyst

The Difference Between "Can" and "Should" — Bethany Crystal, USV

7 insights uncovered moving from operating to investing. — Lily Lyman, Underscore VC

FROM THE ENTREPRENEUR AND OPERATOR.
Why new developers should work at a small startup. — Lekha Surasani, Software Engineer, DocuTap

7 tips for using customer feedback to build rabid fans and make more money. — Leela Srinivasan, CMO of Survey Monkey

On running an enterprise startup in retail automation, using computer vision and what it takes to raise a Series B. — Ashwini Asokan, Co-Founder & CEO of Vue.ai

9 greatest mistakes to avoid when growing a startup and 5 ways to land your first 5 customers. — Marilyn Wo
Join the Femstreet Slack channel to connect with fellow founders, funders and experts.
Eligibility criteria: You must be a subscriber for at least one month and you must have a minimum 60% open rate. We've got a waitlist and will add people in batches every few weeks.
Are you too busy to keep on top of the news during the week? If you love Femstreet, you'll also love The Tech Memo, the must-read memo for busy tech founders. Get 1 push notification a week with a 60 sec. summary of the need-to-know tech news you've probably missed. Sign up HERE. We love it!
EVENTS.
Join us for the first Femstreet Community Meet-up in New York on May 15th 👉RSVP here.

Looking to break into VC? Diversity VC is introducing its Future VC internship programme; a development programme to support diverse talent into the industry through paid internships and training. Apply now!
RESOURCES.
🔥🔥A practical list of resources about venture.

The Fundraising Bible
Global directory for women in venture capital.
The VC Female Founders Dashboard
A database of 200 Black & Latinx Venture Capitalists you should know.
Juniors in Tech - A newsletter & job board for juniors in tech.
List of groups who cater or specifically includes African or Caribbean in Tech.
Download the Diversity and Inclusion toolkit for entrepreneurs.
Here are 588 women in the UK who could speak at your tech event.

Dealroom published a list of 4,500 female-founded European startups.
👉Access the Femstreet database of female-founded companies here. Not on our list yet? Submit your company here.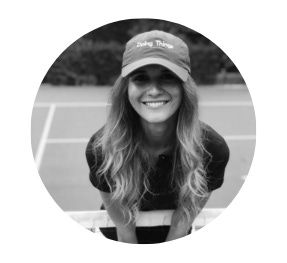 👋Comments, questions, tips? Send me a note!

Sarah, Founder / Editor in Chief
@femstreet & B2B SaaS Investor @dawncapital