Discover more from Femstreet
Femstreet is a media platform amplifying female voices, accelerating their success and creating a culture of empowerment - where women lead, shape, and fund the future.
Over 19,000 subscribers
👩 How to close angel investors; A Hiring Guide; Girlboss launches a LinkedIn for millennial women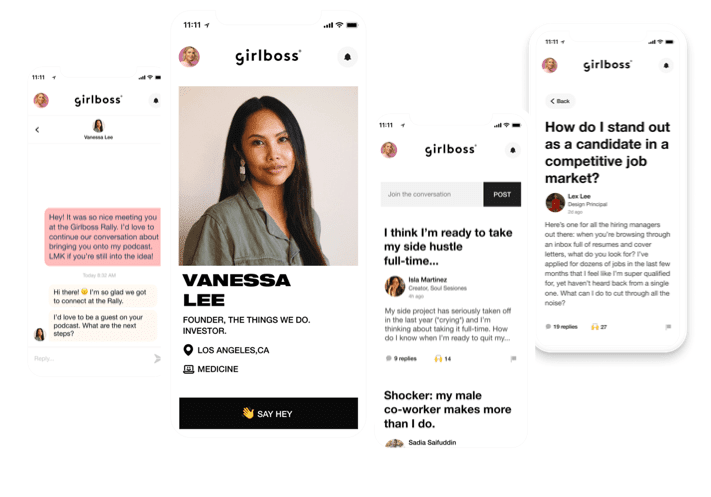 This is issue No. 93 and the last issue had a 51% open rate. The top two articles from last week's issue were:

For those in the US, I hope you had a fantastic 4th of July... or just a great Thursday if you are not. Every quarter, I ask for your feedback on this newsletter in a simple, anonymous subscriber survey. Please click here and leave me your thoughts. It really does take only a few minutes. Your candid feedback helps me figure out how to improve this newsletter and community.

Insights.
Girlboss pivots and launches a LinkedIn for millennial women. It's designed as a platform for entrepreneurs, marketers, creatives, side hustlers, and executives to connect on a number of levels, with the aim being to help each other succeed. Supermodel and mum of 5 kids Natalia Vodianova, invests in Little Tummy's Seed round. Congrats to Femstreet community members Nadine and Sophie! More women CEOs than usual are taking companies public in IPOs. In the first half of the year, 13 women CEOs have taken companies public. Is it possible to balance working in VC and motherhood? 5 women-led firms crushing the gender gap in VC. When you're truly good at your job, you want to hear the ways you suck at it. 13 rules for healthcare entrepreneurs and investors. Founder cheat sheet: 15 tips for nailing that pitch.

FROM THE INVESTOR.
Why I'd invest in a robot teenager: an investor's perspective on CGI influencers. — Clara Lindh Bergendorff, Investor at firstminute Capital

How to establish and measure your company's development cadence. — Megan Quinn, General Partner at Spark Capital

How to close angel investors. — Elizabeth Yin, General Partner at Hustle Fund

The importance of an unfair advantage and the ways a business can build structural advantage into their business model from the very beginning. — Jackie Vullinghs, Investor at AirTree Ventures

Institutions have arrived in the blockchain/crypto industry: Who, What, and Why? — Kinjal Shah, Investor at Blockchain Capital

The importance of market analysis for early-stage entrepreneurs & VCs. — Karolina Kukielka, Investor at InReach Ventures

FROM THE ENTREPRENEUR AND OPERATOR.
Email is broken, but it's not going to die anytime soon. While the way we use email is inefficient, email remains a necessary tool for workplace communications. — Mathilde Collin, Co-founder and CEO of Front

A Hiring Guide: How to structure and run hiring processes from an early-stage. — Margarida Garcia, Co-founder of Venga Media

A comprehensive guide to creating a community as a remote worker with your team and without. — Ashley Sachs, Customer Support Manager at Appear.in

Building in stealth takes away your chance to get valuable feedback. Here is why you should tell people your startup idea and how to do it. — Grace Yao, Founder of The Weekend Club

Women leaders should use the single best trait they have more than anyone else in the world — Empathy. — Lucrezia Bisignani, Founder of Kukua
Join the Femstreet Slack channel to connect with fellow founders, funders and experts.
Eligibility criteria: You must be a subscriber for at least three months and you must have a minimum 60% open rate. We've got a waitlist and will add people in batches every few weeks.
EVENTS.
📝RESOURCES.
🔥The Fundery: The essential Venture Capital database for women entrepreneurs.

A practical list of resources about venture.
Global directory for women in venture capital.
A database of 200 Black & Latinx Venture Capitalists.
The Fundraising Bible
Elpha - The leading women-only forum
The VC Female Founders Dashboard
100 Latina founders.
Juniors in Tech - A newsletter & job board for juniors in tech.
Download the Diversity and Inclusion toolkit for entrepreneurs.
Here are 588 women in the UK who could speak at your tech event.

Dealroom published a list of 4,500 female-founded European startups.
👉Access the Femstreet database of female-founded companies here. Not on our list yet? Submit your company here.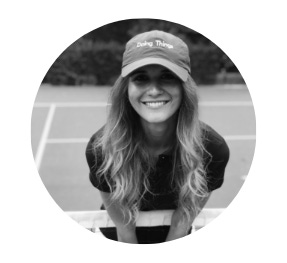 👋Comments, questions, tips? Send me a note!

Sarah Nöckel, Founder / Editor in Chief
@femstreet & B2B SaaS Investor @dawncapital

Join our Women in Enterprise Tech community here.

Having trouble seeing this email in your inbox?