Discover more from Femstreet
Femstreet is a media platform amplifying female voices, accelerating their success and creating a culture of empowerment - where women lead, shape, and fund the future.
Over 19,000 subscribers
👩 Fuel Capital; 2019 Female Entrepreneur Survey; A framework for thinking about CAC; The importance of one-on-ones

Issue #85
Your Weekly Newsletter on Women in Tech, Entrepreneurship and Diversity in Venture Capital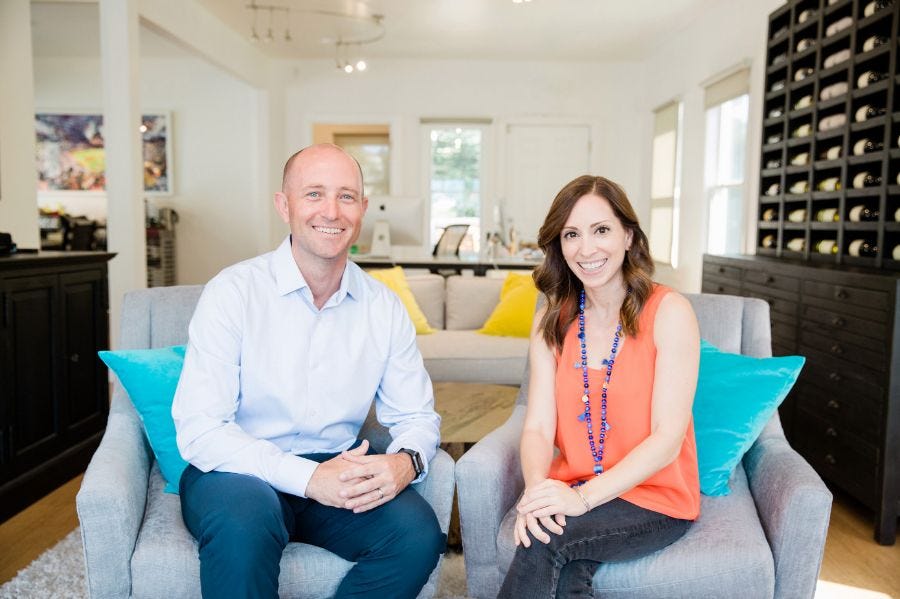 Chris Howard and Leah Busque of Fuel Capital
This is issue No. 85 and the last issue had a 51% open rate. The top two articles from last week's issue were:
Insights.

Fuel Capital, co-led by TaskRabbit founder Leah Busque, closed a $75 million fund. Daye, a startup developing a 'cramp-fighting' tampon, raises $5.5M from Khosla, Index and Kindred. KKR strikes partnership with Harlem Capital to get women and minorities into Private Equity. Pauliina Martikainen joins Maki VC. Anu Duggal of Female Founders Fund on the current VC landscape for women business leaders. The Riveter Founder Amy Nelson is pregnant, has 3 Kids, and runs a startup. Princeton university's $25.9 billion endowment looks to break up the white male money monopoly and moves (slowly) to hire managers owned by women and minorities. What it's like to run an investment company. Whitney Wolfe Herd's work diary: fighting misogyny, one Bumble brand at a time. Frozen Embryo Transfer to IVF: How female founders handle fertility. Participate in Inc's 2019 Female Entrepreneur Survey.

FROM THE INVESTOR.
How to measure CAC in a two-sided marketplace: a framework for thinking about CAC and how it impacts unit economics for your B2B or B2C marketplace startup. — Natalie Luu, Partner at Lightspeed Venture Partners

3 ways leaders can make wellness a core strategy. – Marina Hadjipateras, Co-founder and General Partner at Trail Mix Ventures

Why VC firms are investing in platform to compete. – Stephanie Manning, Director of Platform at Lerer Hippeau

The intricacies of enterprise sales and how diversity results in differentiated deal flow. – Lolita Taub, Principal at Backstage Capital

Wealth gives you power and these are the general strategies to becoming wealthy. – Elizabeth Yin, Co-Founder and General Partner at Hustle Fund

FROM THE ENTREPRENEUR AND OPERATOR.
One-on-ones can be the most valuable meetings and here is how you should run them. — Mathilde Collin, Co-founder and CEO of Front

Guidelines for VCs establishing reporting contacts - people designated as the first touchpoint for complaints about harassment, discrimination, and other unwelcome behaviours at VC firms. — Ginny Fahs, Software Engineer at Uber

Entrepreneuring is HARD — and what to do about it. — Jodi Lasky, Founder & CEO of the Pride

The simple starting point for finding investors, how and where to start the investor search process. — Sophia Sunwoo, Principal at Ascent Strategy

Going from $0 to 7 figures in a year. — Ju Rhyu, Co-Founder & CEO of Hero Cosmetics
Join the Femstreet Slack channel to connect with fellow founders, funders and experts.
Eligibility criteria: You must be a subscriber for at least one month and you must have a minimum 60% open rate. We've got a waitlist and will add people in batches every few weeks.
EVENTS.
RESOURCES.
🔥🔥A practical list of resources about venture.

The Fundraising Bible
Global directory for women in venture capital.
The VC Female Founders Dashboard
A database of 200 Black & Latinx Venture Capitalists you should know.
Juniors in Tech - A newsletter & job board for juniors in tech.
List of groups who cater or specifically includes African or Caribbean in Tech.
Download the Diversity and Inclusion toolkit for entrepreneurs.
Here are 588 women in the UK who could speak at your tech event.

Dealroom published a list of 4,500 female-founded European startups.
👉Access the Femstreet database of female-founded companies here. Not on our list yet? Submit your company here.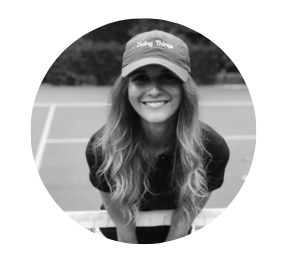 👋Comments, questions, tips? Send me a note!

Sarah Nöckel, Founder / Editor in Chief
@femstreet & B2B SaaS Investor @dawncapital