Discover more from Femstreet
Femstreet is a media platform amplifying female voices, accelerating their success and creating a culture of empowerment - where women lead, shape, and fund the future.
Over 19,000 subscribers
👩 Canva; Fika Ventures; From operator to a VC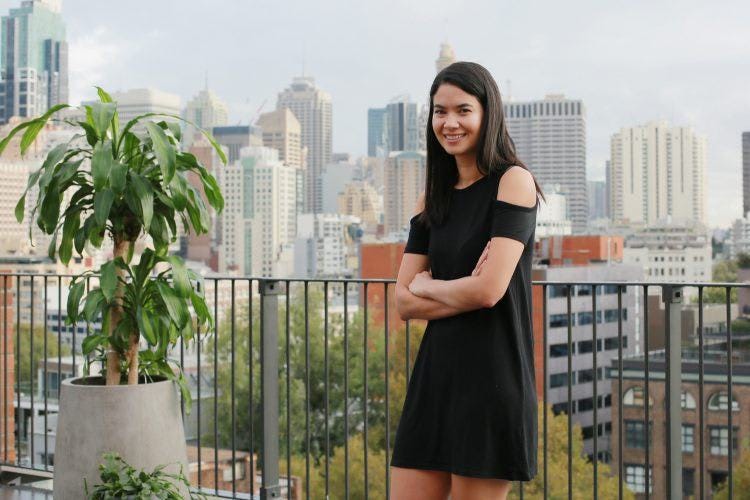 This is issue No. 87 and the last issue had a 46% open rate. The top two articles from last week's issue were:

Our next workshop with Jane VC is planned for Tuesday, 18th June from 8:30-10am in London. The focus of the workshop will be HR for early stage startups, including team structure, hiring, leadership and culture. We have two HR and leadership experts who will be leading the discussion: Kiana Sharfi, Head of Talent at Balderton Capital and Genevieve Wastie, Director of People Operations at Backed VC. If you're interested in attending, please RSVP here. This event is free, but space is very limited.
Insights.
Mary Meeker's new fund Bond chooses Australian startup Canva for debut deal. Canva, which is led by 32-year-old female co-founder Melanie Perkins, is now valued at $2.5 billion after $70 million funding. Gender, race and social change in tech; Moira Weigel on the Internet of Women, Part One and Part Two. Former Apple Retail Chief Angela Ahrendts joins Airbnb board. Priyanka Chopra wants everyone to talk about diversity. Fika Ventures, co-led by Eva Ho, raises second fund of $76M with a focus on B2B investments. Snap hires Google Exec Oona King as VP of Diversity and Inclusion. Dorm Room Fund announced their new CEO, COO and Female Founder Track New York City. This AI voice is gender-neutral, unlike Siri and Alexa. Lessons learned building a career in venture capital. The biggest difference between 'alpha' men and women.

FROM THE INVESTOR.
The #1 thing most people do wrong when they fundraise. – Elizabeth Yin, GP of Hustle Fund

Venture Debt for Startups: A deep dive on lines of credit and term loans. – Sarah Marion, Investor at Inovia Capital

Coffee Shops, Office Space, and…thoughts on remote and distributed working. – Natalie Sandman, Investor at Shasta Ventures

Over 30% of Americans now regularly listen to podcasts. Here's an overview and investment analysis of the podcast ecosystem in 2019. – Li Jin, Partner at Andreessen Horowitz

The best career advice on the decision to go from being an operator to a VC. – Sarah Tavel, GP at Benchmark

Unlike "traditional" departments such as Engineering, Product, Sales, Marketing, BD, Customer Support/Success, People is a relatively new leadership function. So what does a Head of People do? – Angela Tran Kingyens, GP at Version One

FROM THE ENTREPRENEUR AND OPERATOR.
Why discipline is more important than grand vision, how to properly structure 1-1s, the right way to approach investor updates and why CEOs should have their calendar public. – Mathilde Collin, Co-Founder & CEO at Front (podcast)

Four key takeaways from four months as CEO. – Mia Hegazy, Investor at Catalyst Investors

4 ways you bulldoze your startup's success, everyday and that have nothing to do with sales or time management. – Sophia Sunwoo, Principal at Ascent Strategy

Becoming a bad-ass engineering leader: 5 tried and true lessons from a woman of colour. – Rukmini Reddy, VP of Engineering of Abstract
Join the Femstreet Slack channel to connect with fellow founders, funders and experts.
Eligibility criteria: You must be a subscriber for at least one month and you must have a minimum 60% open rate. We've got a waitlist and will add people in batches every few weeks.
EVENTS.
RESOURCES.
🔥The Fundery: The essential Venture Capital database for women entrepreneurs.

A practical list of resources about venture.
Global directory for women in venture capital.
A database of 200 Black & Latinx Venture Capitalists you should know.
The Fundraising Bible
The VC Female Founders Dashboard
100 Latina founders.
Juniors in Tech - A newsletter & job board for juniors in tech.
List of groups who cater or specifically includes African or Caribbean in Tech.
Download the Diversity and Inclusion toolkit for entrepreneurs.
Here are 588 women in the UK who could speak at your tech event.

Dealroom published a list of 4,500 female-founded European startups.
👉Access the Femstreet database of female-founded companies here. Not on our list yet? Submit your company here.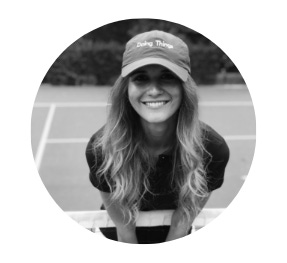 👋Comments, questions, tips? Send me a note!

Sarah Nöckel, Founder / Editor in Chief
@femstreet & B2B SaaS Investor @dawncapital

Join our Women in Enterprise Tech community here.

Having trouble seeing this email in your inbox?