Discover more from Femstreet
Femstreet is a media platform amplifying female voices, accelerating their success and creating a culture of empowerment - where women lead, shape, and fund the future.
Over 19,000 subscribers
👩🐣 Aileen Lee is on the 2019 TIME 100 list; Serena Williams has launched a venture firm; The latest VC Diversity Index

Issue #82
Your Weekly Newsletter on Women in Tech, Entrepreneurship and Diversity in Venture Capital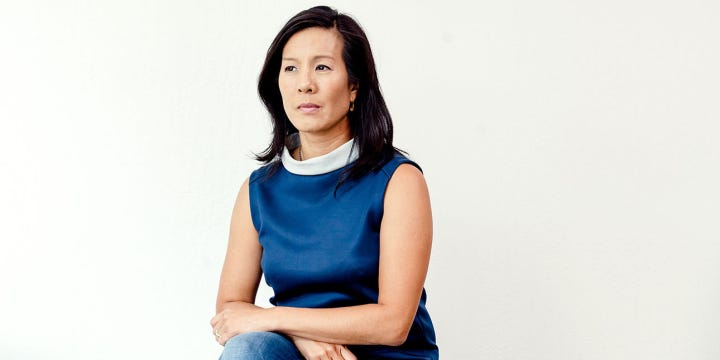 Aileen Lee is on the 2019 TIME 100 List
It's been another killer week for women in tech. This is issue No. 82 and the last issue had a 48% open rate. The top two articles from last week's issue were:
Insights.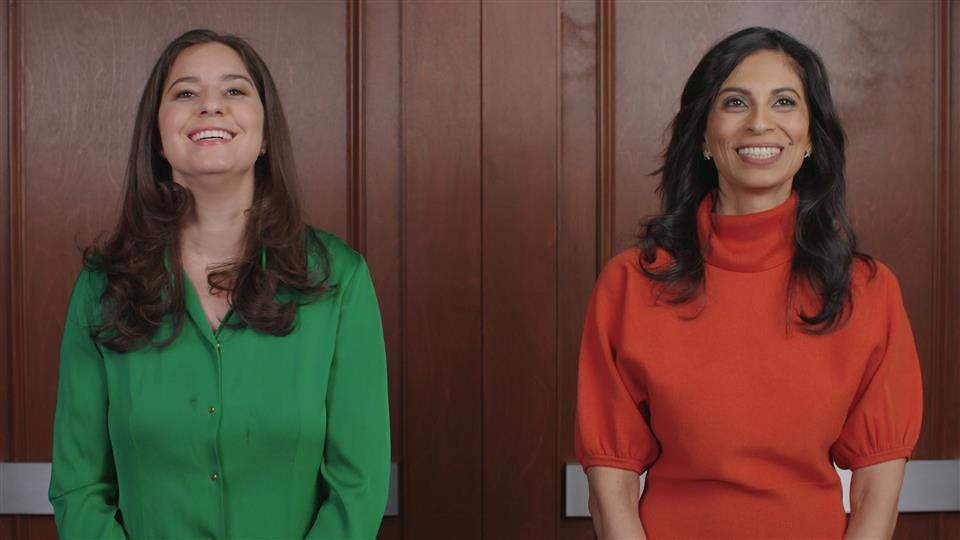 In the elevator with the venture capitalist backing only female-led companies. | WSJ

WSJ's Joanna Stern "bumps into" Anu Duggal of Female Founders Fund in the elevator and asks her about the companies she has backed, the roadblocks women face when seeking capital and the best way to run a meeting. This must have been a very tall building. Tennis star Serena Williams has launched a venture firm for investing in women, people of colour, and young entrepreneurs. Serena Ventures has already invested in more than 30 companies, including the Wing, MasterClass, and Brandless. The Information surveyed the 102 biggest U.S. venture capital firms to rank the most and least diverse. The VC Diversity Index shows a three-way tie for first between BlueRun Ventures, Costanoa Ventures and Forerunner Ventures. The Wing opens in Los Angeles. Birth control delivery startup Nurx taps Clover Health's Varsha Rao as CEO. Blume, the female-founded self-care company focused on empowering girls, raises $3.3 Million in seed funding. Inventure appoints two new Partners and Ekaterina Gianelli is the first female to take a partner position in a VC in Finland. Pinterest ends its first day of trading up 28% and Quartz writes about how the Pinterest IPO coverage was often pretty sexist.

FROM THE INVESTOR.
Aileen Lee of Cowboy Ventures made the TIME's list of the 100 most influential people of 2019 and Kirsten Green of Forerunner Ventures wrote her profile. Aileen has quietly been working on making venture capital more diverse and inclusive for years and the recognition is well earned.

Jessica Lin of WorkBench on the rise of the Seed II round and why it's great for enterprise founders.
To build a giant, companies still need to have an international mindset from the start. Cayetana Hurtado of Balderton Capital shares her thoughts on the importance of going global.

Justine and Olivia Moore of CRV on why content, not tech, is king in podcasting.

"For a long time, venture capital has been an industry that funnels money from white men to white men. Once it changes that, it will be ready for the future." Melinda Gates quest for VCs to think outside of their own boxes.

An interview with Caterina Fake, founder of Yes VC, on diversity in tech and what she's chasing now.

Following our event with firstminute Capital, Lina Wenner of firstminute shared her thoughts on how we can close the gender health gap with femtech.
FROM THE ENTREPRENEUR AND OPERATOR.
Sequoia talked to Selene Cruz, founder and CEO of the seed-stage startup Re:store, about the importance of being able to disconnect, fundraising and community.

Sophie Day, Marketing Manager at Smedvig shares insight and advice on the move from Seed to Series A including when to raise, how to prepare and what to expect during the diligence.

Charlotte Crivelli, Head of Venture Growth at BCG Digital Ventures, thinks startups fail without a focus on this.

Julia DeWahl, angel investor and former GM at Opendoor, on how to make the leap from consulting to a startup.

Audrey Gelman is the CEO and co-founder of women's co-working space The Wing, has raised a total of $117.5 million in funding in two years and is nearly five months pregnant. Here's how she gets it all done.

Geri Stengel on the next generation of women on the Forbes Midas List and how will they differ from past generations.
Join the Femstreet Slack channel to connect with fellow founders, funders and experts. In the first month, more than 5K messages have been sent and 75% of the conversations are taking place in DMs.
Eligibility criteria: You must be a subscriber for at least one month and you must have a minimum 60% open rate. We've got a waitlist and will add people in batches every few weeks.
EVENTS.
Join us for our first Femstreet Community Meet-up in New York on May 15th 👉RSVP here.
RESOURCES.
🔥🔥A practical list of resources about venture.

The Fundraising Bible
Global directory for women in venture capital.
The VC Female Founders Dashboard
A database of 200 Black & Latinx Venture Capitalists you should know.
Juniors in Tech - A newsletter & job board for juniors in tech.
List of groups who cater or specifically includes African or Caribbean in Tech.
Download the Diversity and Inclusion toolkit for entrepreneurs.
Here are 588 women in the UK who could speak at your tech event.

Dealroom published a list of 4,500 female-founded European startups.
👉Access the database of female founders (featured in Femstreet) here. Not on our list yet? Submit your company here.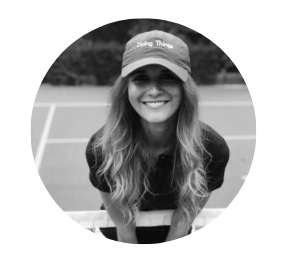 👋Comments, questions, tips? Send me a note!
Sarah, Founder / Editor in Chief
@femstreet & B2B SaaS Investor @dawncapital