Discover more from Femstreet
Femstreet is a media platform amplifying female voices, accelerating their success and creating a culture of empowerment - where women lead, shape, and fund the future.
Over 19,000 subscribers
👩 A billion miles AWAY

Issue #86
Your Weekly Newsletter on Women in Tech, Entrepreneurship and Diversity in Venture Capital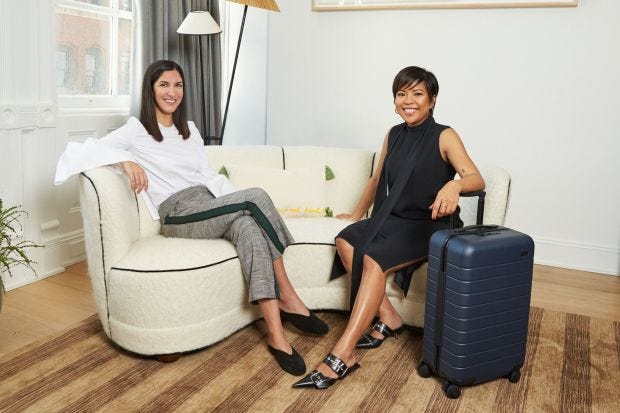 Away's now valued at $1.4B | WSJ
This is issue No. 86 and the last issue had a 49% open rate. The top two articles from last week's issue were:
Thanks to everyone who came to our first meet-up in NYC this week. A giant thanks goes to our friends at MorningBrew for connecting us with our hosts at ZX Ventures and to Lola for running the event. Please let us know if you want to team up with us or have any tips for a Femstreet meet-up in San Francisco this summer.
Insights.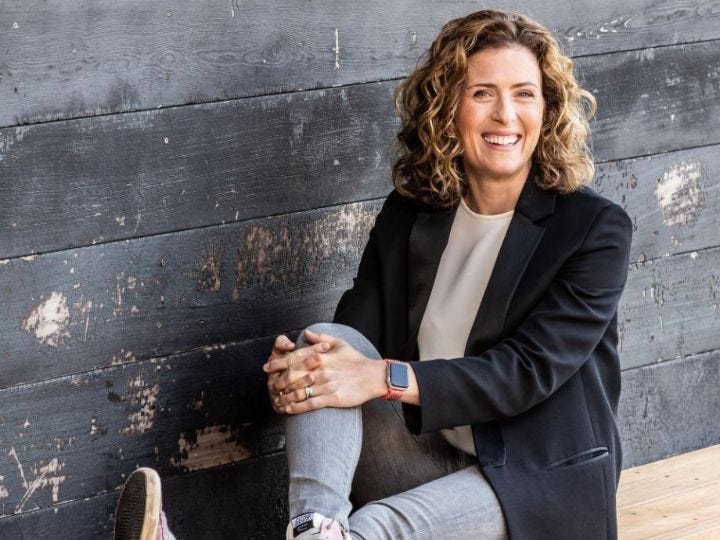 Luggage brand Away packs on $100M, hits $1.4B valuation in just three years. It joins several other recently added female-founded companies to the exclusive group, such as Rent the Runway and Glossier. Away aims to expand into travel-related clothing and wellness products. What's next: An Airline? Former Facebook executive Alison Rosenthal starts Leadout Capital, a new $27 million fund that focuses on investing in pre-seed and seed-stage startups whose founders come from, or cater to, underserved communities. Nextdoor, led by Sarah Friar, is valued at more than $2 Billion in fresh funding round. An interview with Bumble's Whitney Wolfe Herd. Jenny Gyllander is now Thingtester by day and night and launches Thingtesting Close Friends. Beyoncé is going to make bank from Uber going public. New York's favourite women's club, The Wing, is coming to London. Inside The Wonder, New York City's members-only club for the family. The Fortune 500 list has more female CEOs than ever before. HBCUvc unveils list of Black, Latinx 'Rising Stars In Venture Capital'. Rent the Runway CEO Jennifer Hyman on profitability and going public.

FROM THE INVESTOR.
4 lessons learned from building and scaling B2B marketplaces. – Julia Morrongiello, Investor at Point Nine

15 annoying things that VCs say or ask (and how to think about them) and some tips on sending pitches via cold-email. – Elizabeth Yin, GP of Hustle Fund

What founders should know about veto and majority rights. – Paula Pastor Castaño, Legal Manager at Point Nine

In the era of Instagram as social king, how have millennials and Gen Zers changed their use of Snapchat? – Justine and Olivia Moore, Investors at CRV

How to build your investor pipeline. – Jillian Canning, Senior Portfolio Strategist at WeWork Labs

FROM THE ENTREPRENEUR AND OPERATOR.
A playbook for nabbing your first marketer, strategies for sidestepping common timing pitfalls and approaching the hiring process more thoughtfully. – Arielle Jackson, Expert in Residence at Firstround and formerly Marketing at Square and Google

How to build, enable, and lead great teams through 10K+ customers, $100M+ ARR, $1B+ valuation and beyond. – Jennifer Tejada, CEO at PagerDuty

Secrets Learned: Angel & Seed funding. – Karen Salay, Co-founder & CEO at Startup Roll Call
Women founders discuss the challenges of taking maternity leave and 7 women entrepreneurs share leadership lessons they wish they'd learned sooner.

A list of female founders & investors RISING within Fintech — to hopefully make it easier for other Fintech founders to find role models and advisors. – Allison Barr Allen, Head of Global Product Operations at Uber
Join the Femstreet Slack channel to connect with fellow founders, funders and experts.
Eligibility criteria: You must be a subscriber for at least one month and you must have a minimum 60% open rate. We've got a waitlist and will add people in batches every few weeks.
EVENTS.
Atomico & LocalGlobe Female Founder Office Hours - June 6th

Last year, 93% of venture funding went to all-male founding teams in Europe. Something isn't right. And it's up to all of us in the ecosystem to help support the next generation of great female entrepreneurs.

Atomico and LocalGlobe would like to invite you to participate in office hours for female founders on June 6th in London. We'll focus on answering questions on everything from term sheets to how to pitch in small groups, with plenty of time for networking. Please sign-up here.
RESOURCES.
🔥The Fundery: The essential Venture Capital database for women entrepreneurs.

A practical list of resources about venture.
The Fundraising Bible
Global directory for women in venture capital.
The VC Female Founders Dashboard
A database of 200 Black & Latinx Venture Capitalists you should know.
Juniors in Tech - A newsletter & job board for juniors in tech.
List of groups who cater or specifically includes African or Caribbean in Tech.
Download the Diversity and Inclusion toolkit for entrepreneurs.
Here are 588 women in the UK who could speak at your tech event.

Dealroom published a list of 4,500 female-founded European startups.
👉Access the Femstreet database of female-founded companies here. Not on our list yet? Submit your company here.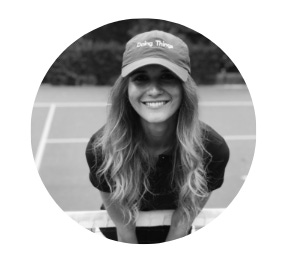 👋Comments, questions, tips? Send me a note!

Sarah Nöckel, Founder / Editor in Chief
@femstreet & B2B SaaS Investor @dawncapital
Join our Women in Enterprise Tech community here.

Having trouble seeing this email in your inbox?